Misty Farrior has always wanted to own a house. Saturday morning, surrounded by 30 friends and co-workers, her dream came true when Jim Eberly, director of construction for Lancaster Lebanon Habitat for Humanity, handed her the keys to her house at 708 S. Queen St., Lancaster.
For Farrior, 34, and her daughter, Armani Evans, 9, the house represents a new start — one she earned through hard work and attention to detail.
"It's been a journey," she said during the presentation. "My life was definitely not easy. But I made it."
The Johnstown native, who is a manager at Qdoba restaurant at Park City Center, applied to Habitat last fall after she began working on a Habitat-owned house on South Christian Street in Lancaster while working full-time at the restaurant.
During that time, she put more than 500 hours of "sweat equity" into working for Habitat. She also took courses in financial management and home maintenance, which are required by the organization.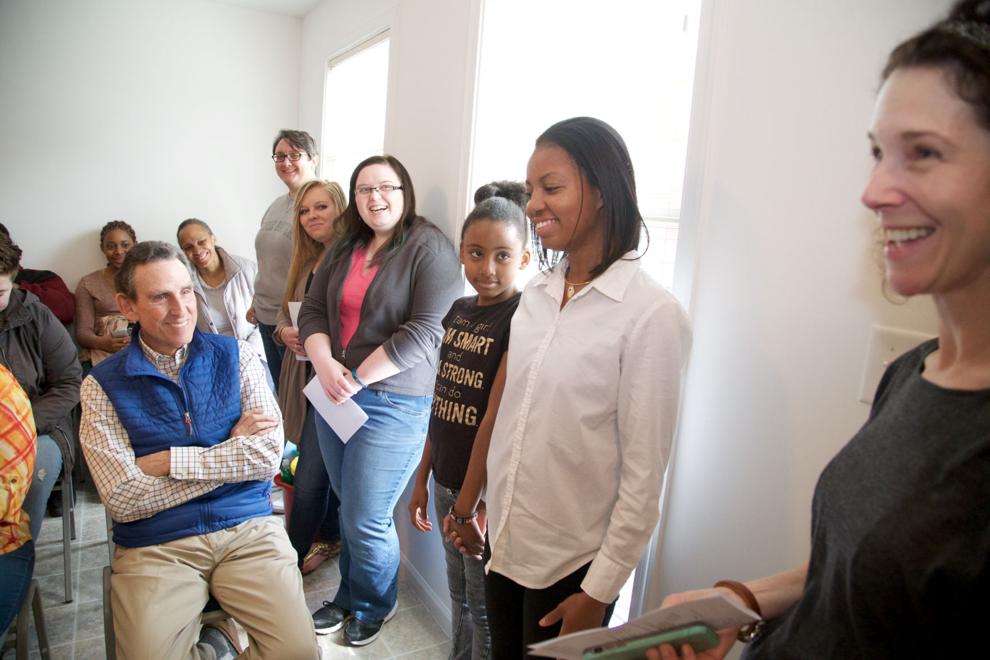 Farrior's new home is one of eight homes on South Queen and Beaver streets that have been built by Habitat since 2010. Altogether, the organization has built or renovated more than 95 homes in the southern part of Lancaster city.
Amy Balestier, spokeswoman for Lancaster Lebanon Habitat, said Farrior's home was previously owned by another client. That woman, who she declined to name, worked to become a nurse, got married and opted to sell her home back to Habitat.
Among those welcoming Farrior to her new home was Angelina Jenkins, of Columbia, who also has served as a baby sitter for Farrior.
"I'm just so happy for her," she said.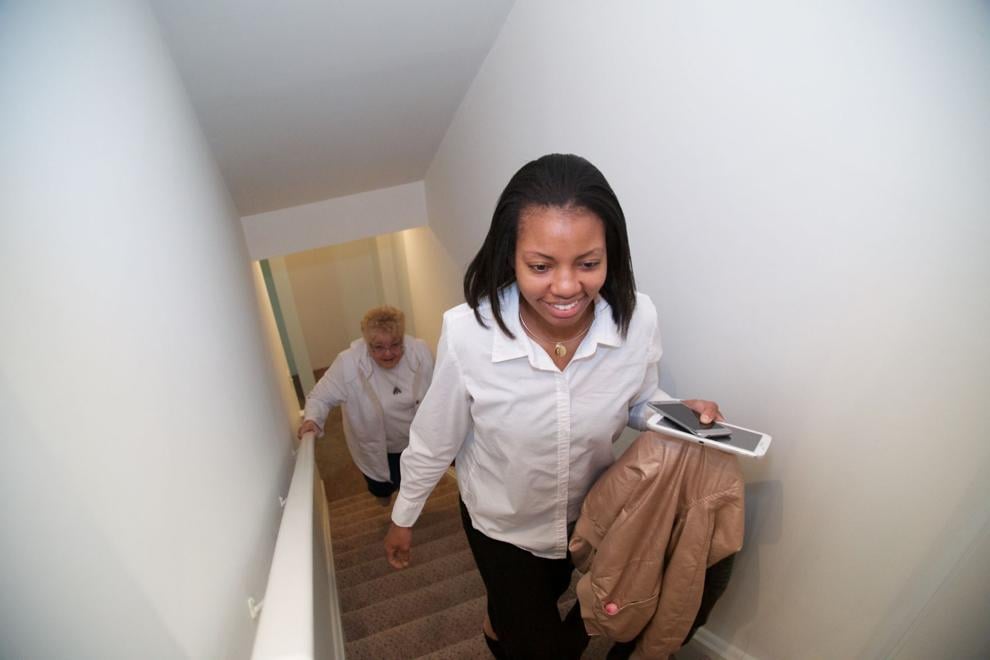 Joining her were several members of The WAY, a Bible study group  at The Worship Center, Leola. Gus Jones, who leads the Bible study, offered seven scriptures to dedicate the new residence beginning with Luke 10:5 — "And into whatsoever house ye enter, first say, Peace  be to this house."
After Eberly handed Farrior the keys, he said the toolbox she received as a gift contained tools.
"You've handled every one of them," he said. "You are a go-getter. I am pleased this home is yours today."