Without hesitation, Rylan Beebe gripped his red and orange marbled bowling ball and sent it down the lane.
Strike.
He nodded his head and glanced at his Warwick High School bowling coach.
Any unsuspecting onlooker would have no idea that just a few months ago the 17-year-old suffered a brain injury from a car crash that killed his friends, Jack Nicholson and Meghan Keeney.
The driver, Debra Slaymaker-Walker, was charged with third-degree murder for a "sustained pattern of reckless driving" that led to the collision in Lititz.
"I don't think about it much. It's hard," Rylan told LNP in an interview at 222 Dutch Lanes before his first league match since the Oct. 26 crash.
His recovery has surprised his family and doctors, said his mom, Danica Beebe.
"With the way he turned around like he did, it's hard not to think that all these thoughts and prayers and good wishes helped," she said.
A surprising recovery
After the crash, Rylan was taken to Lancaster General Hospital, where doctors diagnosed him with a subdural bleed and a midline shift.
Explaining the diagnosis, his mom, who is a nurse midwife, said his brain was slightly tilted to the side. He was sedated for several days.
Doctors were concerned about swelling and said he would likely need to be transferred to a rehabilitation hospital.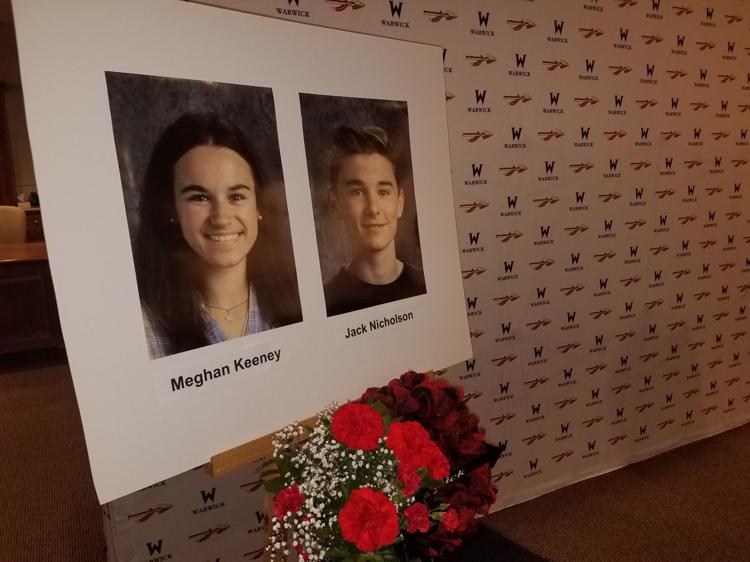 But much to everyone's surprise, he was discharged eight days after the crash. Then he started physical and occupational therapy. He finished physical therapy after a few weeks, and was cleared from occupational Dec. 17.
His physical therapist said "she's never seen someone with this type of injury do this well," Danica Beebe said.
Rylan at first had memory issues and significant head pain. But those issues gradually went away, and he's returning to normal. Blonde spikes of hair have filled in the spaces where sutures were in his head.
Back to bowling
Rylan wasn't even supposed to be on the team this year.
Before the crash, he was planning on trying the wrestling team with Jack, who had been boxing for years.
But recovering from a brain bleed and contact sports don't go well together, his mom said.
Bowling turned out to be just what he needed.
Why does Rylan like bowling?
"I'm good at it," he said.
His first day cleared to bowl with the team was in a tournament Dec. 15, seven weeks after crash.
Rylan scored an impressive 690 in a series and made it to the all-tournament team.
"He's a tough kid. That I can say," his coach, Neal Vital, said, adding Rylan is athletic and a "relevant" part of the team.
Danica Beebe said she is convinced Rylan's attempts to keep up with his older brother Braeden is what made him good at the sport. The boys bowled together.
Braeden, who graduated from Warwick two years ago and who also knew Jack well, said the situation has been rough.
"I'm just happy that he's all right," he said of his little brother.
Community support
While Danica Beebe is grateful for all the community support her family has received, Rylan, who is no less grateful, seemed a bit overwhelmed.
"I don't really like attention," he said.
"Using (their) passions … to help out somebody in the community, all of that has been beautiful to see," Danica Beebe said of the people and businesses that have held fundraisers or donated money to her family. "It makes me proud to live in this community."
A young girl who lives nearby raised $1,000 by selling hot chocolate and Rice Krispies Treats on her corner, and the bowling team held a fundraising event at Dutch Lanes, which took in nearly $5,000 for the family.
"It keeps shocking me every single time," Danica Beebe said of learning about more and more community support.
And while she said this Christmas she's grateful for her son, she added it's hard to think of Jack and Meghan's families.
"I can only imagine how they're feeling," she said as tears filled her eyes.
As for the criminal charges against Slaymaker-Walker, Danica Beebe said she'll pay attention to what happens, but she doesn't have any ill-will toward her or her family.
'Part of my family'
Rylan went back to Warwick High School on Dec. 14. He said he'll attend for half days at first to ease back into it.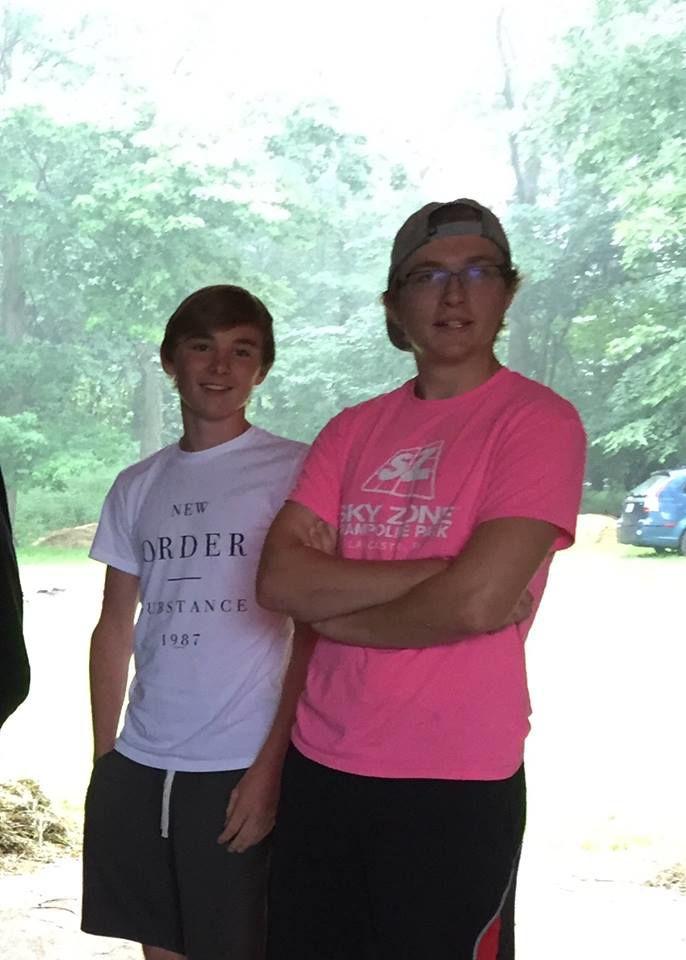 Warwick School District Superintendent April Hershey said Rylan's recovery is "nothing short of a miracle."
"We are so grateful that he has been able to not only rejoin us at Warwick but has also been able to return to his love of bowling," she said.
For his part, Rylan said he's taking it day by day.
Asked if he'll live differently because of his friends, Rylan said he and Jack "were already the same" with their practically lifelong friendship.
"I do kinda want Meghan's kindness," he said. "She was very sweet and kind."
As Rylan talked about his recovery, it was clear he wanted to bowl.
Sitting at a plastic table at Dutch Lanes, Beebe glanced around. He waved at his teammates entering dressed in black and red. And he tugged on the rubbery bracelet on his wrist with the initials JN, MK, RB.
"They're part of my family," Rylan said of Jack and Meghan, adding that he likes to think that, somehow and in some way, they're still with him.