A big election year. Construction on a new hospital. The continued evolution of Park City. Later starting times at a Lancaster County school district.
These are some of the trends and events that LNP's reporters will cover in 2020.
Here are some details of what to expect.
Election 2020
The third president in American history to be impeached is seeking a second term in the Oval Office in 2020.
And while Lancaster County voters will have their say in sticking with Donald Trump or electing a new commander in chief, they also will have plenty of local races to help decide.
Republican Congressman Lloyd Smucker is seeking reelection to what would be his third two-year term in the U.S. House of Representatives. Democrat Sarah Hammond, of East Lampeter Township, is his only challenger as of Tuesday.
All members of the county's Pennsylvania House delegation are up for reelection, with three facing spring primary challengers:
Rep. David Zimmerman, R-East Earl Township, is being challenged by former Eastern Lancaster County school board president Glenn Yoder.
Rep. Brett Miller, R-East Hempfield Township, is being challenged by Landisville truck driver Brad Witmer.
Rep. Mike Sturla, D-Lancaster city, is being challenged by Daulton Lease, the leader of a local Democratic Socialists of America chapter.
There are still several Democratic candidates lining up to take on Republican incumbents in the state Legislature in the fall general election. The committees for both parties will choose which candidates to endorse at their endorsement conventions in late January.
---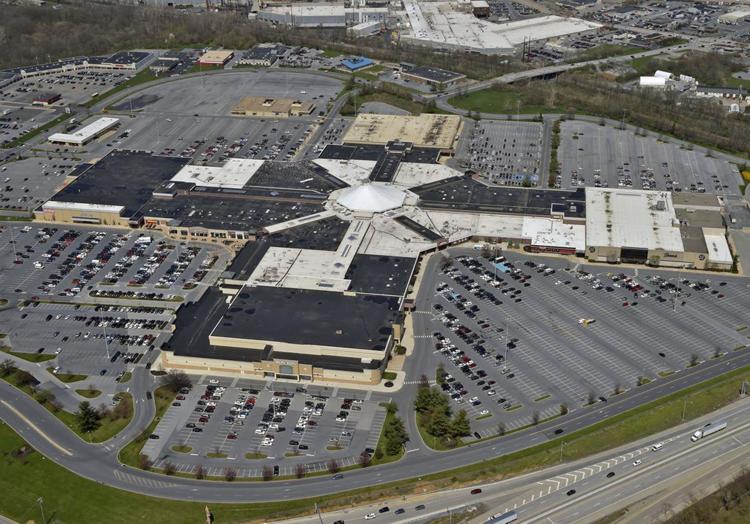 Park City Center
The evolution of Park City Center will continue, with changes coming to the spaces formerly occupied by anchor stores Bon-Ton and Sears, as well as other mall spaces.
Shoppers will see the first results of the mall's strategy — to fill voids triggered by the ascent of e-commerce with entertainment and dining, lessening the mall's reliance on traditional retail.
The upper floor of the darkened Sears, which closed in March, will come to life as a Round1 family-friendly entertainment venue in the fall. A vacant space next to it will become a UFC Gym in January.
Park City also plans to raze the Bon-Ton building, dark since August 2018, creating a new main entrance to the mall. On the store's footprint and its parking lot, Park City wants to add two free-standing restaurants.
But Park City's challenges aren't over. Longtime tenant Gap is closing in late January, giving the mall another significant space to fill.
---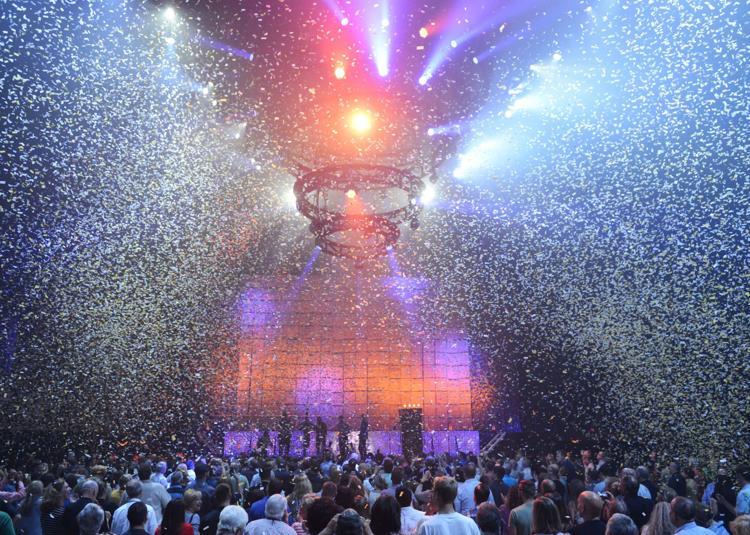 Rock Lititz
While Park City is focused on filling existing space that's become vacant, Rock Lititz is focused on constructing more space because its existing buildings are filled to capacity.
In August, the Warwick Township campus for the live-event industry unveiled plans for a $41.7 million expansion that will add 220 jobs to the 405 jobs already there.
Rock Lititz is proposing two major additions to the initial building on the campus, the Rock Lititz Studio concert-rehearsal structure. Rock Lititz also is proposing two more large free-standing buildings.
(A fifth building being proposed — a black-box theater — is being developed independently.)
Township supervisors gave conditional approval on Dec. 18 to a land development plan for the expansion. Rock Lititz hopes to begin construction in early 2020, said General Manager Andrea Shirk. Construction will take 12 to 18 months.
---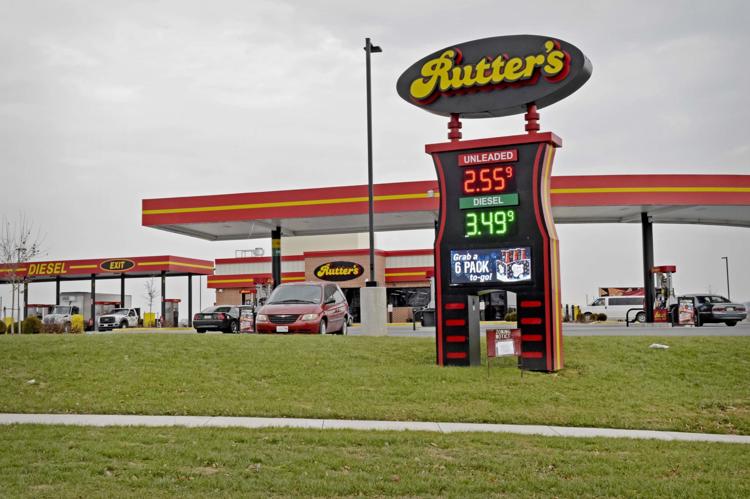 More development
In 2019, increased development in both rural and suburban communities roiled residents who said they've had enough.
In 2020, little is expected to change for both stakeholders.
Rutter's is still seeking expansion in Lancaster County despite a setback in Manheim Township after 200 residents rose in opposition to a store and gas station near a residential development.
The convenience store chain recently proposed a liquor license transfer to a planned store in Gap. Supervisors in Salisbury Township will hear the request in January.
Meanwhile, planners for Oregon Village hope to break ground on the 72-acre mixed-use development sometime in the new year. Two appeals the conditional approval must first be settled before the project moves forward.
---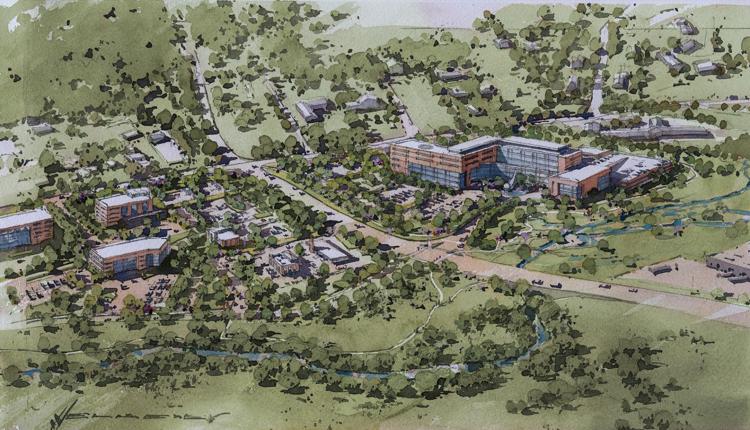 Health care changes
Hospitals dominated Lancaster County health care news in 2019, and that seems likely to continue in 2020 as the four major health care systems operating locally — Penn Medicine Lancaster General Health, Penn State Health, UPMC Pinnacle and WellSpan Health — continue to compete.
Penn State Health, which has long treated local patients at Hershey Medical Center in Dauphin County, this summer announced plans to build its first Lancaster County hospital in East Hempfield Township.
It will be located along Route 722 (State Road) between Harrisburg Pike and Route 30, with a tentative opening in 2022.
Lancaster General announced two big projects this year. The first, which could see construction start as early as this winter and take up to three years, will roughly double the size of the emergency department in its flagship Lancaster city hospital.
The second will add proton therapy to its outpatient cancer center in 2021.
WellSpan recently announced a renovation that will add new technology to its Ephrata cancer center. The project is expected to conclude in the spring.
---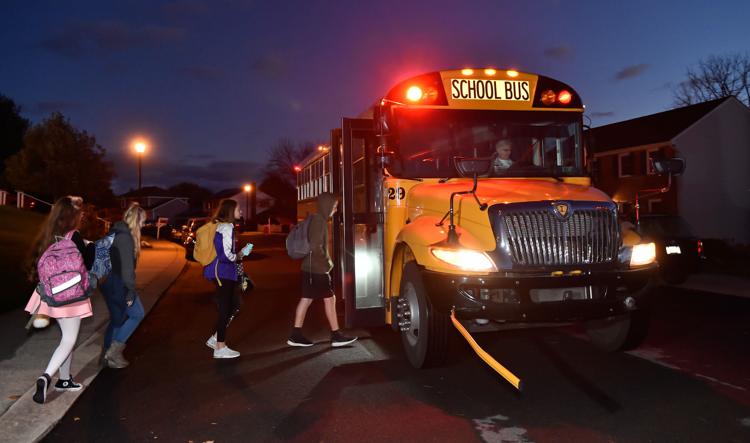 Education
From student privacy at Eastern Lancaster County to school start times at Ephrata Area, Lancaster County school districts are dealing with several issues that will stretch into 2020 and perhaps beyond.
Elanco is embarking on a projected $2.4 million plan to renovate its locker rooms after it approved a controversial student privacy policy that called for unisex changing and restroom areas in the district's locker rooms and bathrooms.
The district expects to receive bids for the project in early 2020 and finish by 2021.
Ephrata, meanwhile, is considering pushing back its school start times in response to various studies that say teenagers are suffering from a lack of sleep. Some parents, however, say the move would only tighten the window students have to finish homework and other evening activities.
The administration expects to make a recommendation to the school board in January or February 2020, following a monthslong study. Other districts, such as Solanco and Hempfield, have also began studying the issue.
At Conestoga Valley, school board members are again evaluating a proposed charter school — TLC Leadership Charter School. The privately run but taxpayer-funded school would serve up to 200 students in kindergarten through 12th grade who struggle with school phobia, anxiety and other mental health issues.
The school board rejected TLC's first application. Expect a decision in early 2020.
Finally, as LNP reported earlier this month, more than $365 million worth of major school construction projects is in the works across Lancaster County. The most notable is Penn Manor's $99.9 million high school renovation and construction project, which is projected to finish in December 2022.
---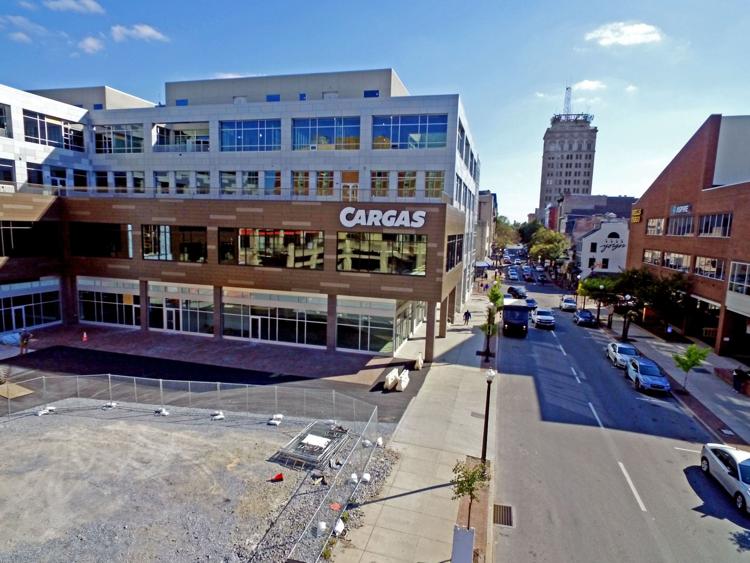 In Lancaster city
This should be a big year for public construction projects in the city.
At Ewell Plaza, the Lancaster Parking Authority is expected to finish demolition of an old annex and begin building the 360-space Christian Street Garage, a $29 million project that includes space for the Lancaster Public Library to relocate.
Despite pushback, the authority is moving ahead with having Miami-based R&R Studios, with public input, create art for the facade.
Meanwhile, work should begin on the replacement for Fire Station No. 1 at 425 W. King St. It should take about eight to 10 months to complete the work. After it's done, it will be Fire Station No. 3's turn at 333 E. King St. The two stations combined will cost about $12.7 million, up from initial pre-bid estimates of about $10 million.
In the southwest, the city plans to renovate Culliton Park, a project estimated at $3 million.
Also, Lancaster will begin a five-year project to abate lead paint hazards in more than 700 households, using a $9.1 million federal Housing & Urban Development grant, the largest in city history, supplemented by local support.