The Jewish Community Alliance of Lancaster will host a virtual discussion with Dr. Michael Roizen and Dr. Jonathan Reisman 10:30 a.m. May 21.
Roizen, a bestselling author and nationally syndicated medical columnist whose work appears in LNP | LancasterOnline, and Reisman, a Philadelphia-based internist and pediatrician, will talk about their respective new books following by a Q&A session during the virtual event.
This health talk is free and open to the public. Lancaster-based physician Dr. Donna Cohen, who specializes in family medicine, will moderate the discussion.
Roizen and Reisman were invited through the Jewish Community Alliance of Lancaster's Writers in Residences authors series, now in its third year of bringing guest speakers to the greater Lancaster community. The event is free and open to the public, but registration is required; register online at lanc.news/roizenreisman23.
A longer life?
Roizen has developed an audience sharing practical health advice, from how to avoid walking-related aches and pains to how to prevent tick bites.
Roizen's recently published book, "The Great Age Reboot: Cracking the Longevity Code for a Younger Tomorrow," challenges readers to consider that future humans will live far longer than age 100, to ages 120 and even beyond. He co-authored it with someone who knows a thing or two about longevity – his 95-year-old friend, Albert Ratner, the former CEO of a major real estate development company.
"The focus of the talk will be how each person can be prepared in body and brain for the greatest and next disruptor—longevity," Roizen writes in an email.
The way people think about, plan for, and even define "old age" will cause significant change. In fact, he's been oft-quoted in publicizing the book that he thinks "90 will be the new 40."
"The Human Genome Project found we had 22,500 or so genes, and over that many times in switches (now called epigenes) each of us can control that control if our genes are on and producing proteins or not," Roizen says. "As detailed in a very understandable way in the book is each of the now 14 interventions in gene or epigene changes that allow each of us to 'reboot' ourselves to a much younger age—for example, to be 40 again at age 90."
Roizen adds, "The code breakers for each of the 14 interventions occurred in at least two animal species—so with 14 shots on goal, we expect the code to be broken for humans with at least an 80-percent probability—that is, for us to understand the mechanism(s) of aging well enough to really be able to 'reboot' ourselves to a younger age."
As for the upcoming event, Roizen says he looks forward to "just how much fun and joy I hope to convey—that preparing for the longevity disruptor is sunshine, not castor oil."
How the body works
Reisman's book, "The Unseen Body: A Doctor's Journey through the Hidden Wonders of Human Anatomy," is a lively, eye-opening read about how the body really works inside, told from the down-to-earth viewpoint of a doctor who found that medical school didn't completely teach him the incredible, intimate details of body parts and to see exactly how they function.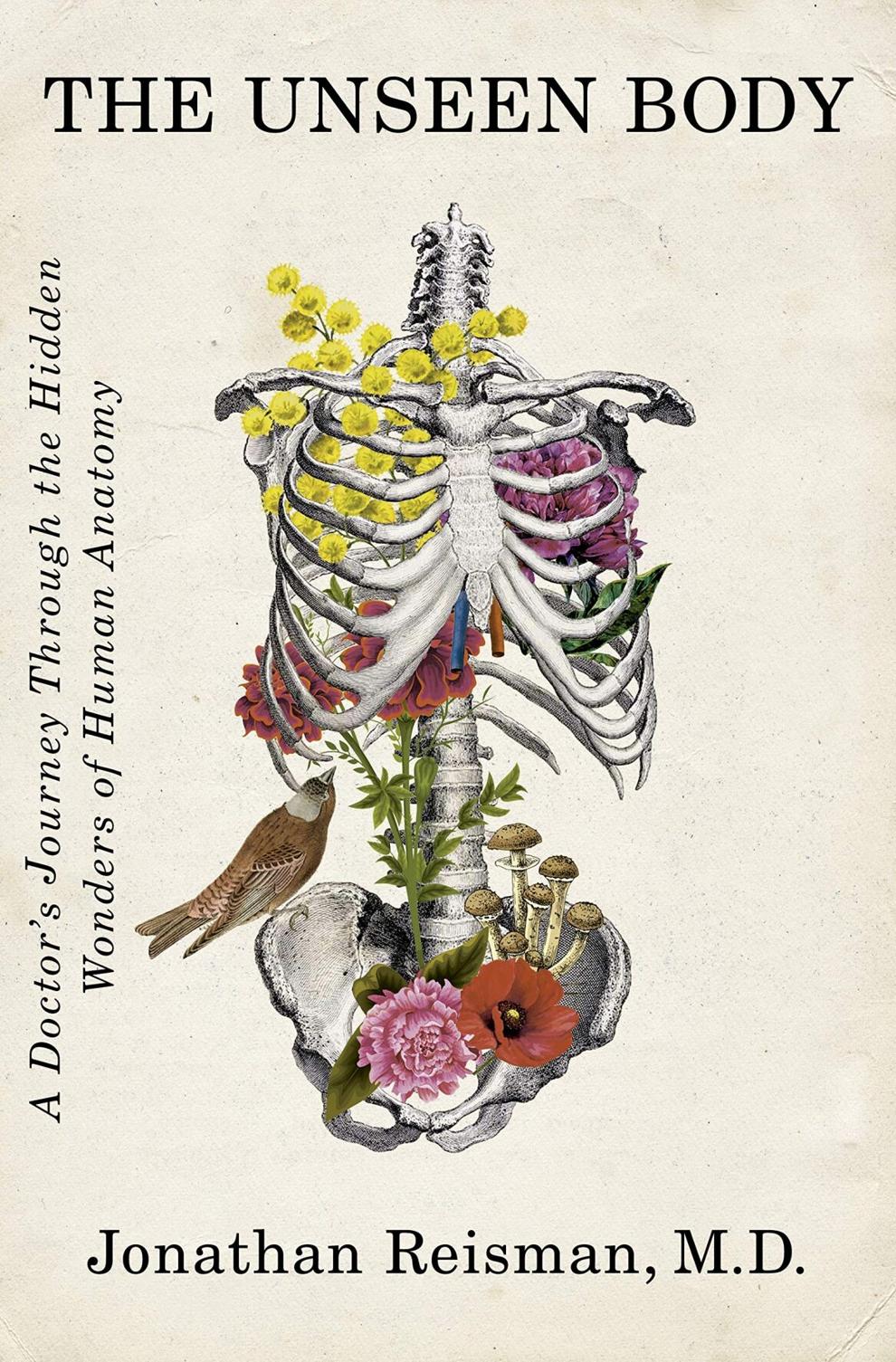 For example, Reisman's first chapter, entitled "Throat," contains an enlightening, in-depth picture of how and why the throat is so important, especially with regard to staying alive.
"This came from my own realizations after medical school," Reisman says. "A lot of persons learn about this later. Aspiration (when a person accidentally inhales a foreign substance, like food or drink, into their lungs) was something I knew zero about, and suddenly it was a big part of my job… I had no idea about it—and it was my own fascination—it was such a daily occurrence. It is something that is very important to me, my patients, and my job."
So, he made it his mission to write and share exactly how and why the throat works, along with other crucial body parts.
Reisman's main hope is for people "to see what the human body goes through."
An avid naturalist and world traveler who has experienced adventure and practiced medicine from rural Appalachia to India and Nepal, Reisman describes how people perceive different body organs and functions in line with their varying cultures across the globe.
"I like to combine my adventures around the world with insights about the listeners' own bodies—getting people to think about their own insides and to turn inwards while thinking about the wider world," Reisman says.
His writing takes an ecological and humanistic approach, where body and environment intertwine and intersect.
"From my perspective," says Reisman, "the body is something we live with every day, yet there is a mystery aspect. We don't think about it unless there's some pain or symptom. I try to pull back the curtain on what we all have while we live with these bodies."