Since its founding as a private all-girls school in 1746, Linden Hall has held vespers services.
From 1746 to the 1970s, Sunday evening vespers was a weekly tradition in which the entire Linden Hall community participated.  
Those services would take place in the Mary Dixon Chapel and all students were required to attend. Often, parents and friends from the community joined them.
But as times changed so did the tradition. Vespers shifted to biweekly, then monthly and now is a featured annual Advent event in the sanctuary of  Lititz Moravian Church.
The Lititz school will host its annual vespers for the community at 7:30 p.m. Saturday, Dec. 14, in the Moravian Church, 8 Church Square, Lititz. A private vespers service for faculty, staff and alumni will be held the preceding night.
The service of lessons and carols is part of the Moravian tradition. While early vespers services were completely sacred, more recent vespers services include both sacred and secular music. Bible verses are augmented by poetry readings.
"It's fair to say it's changed since we've become more globally diverse," said Michael Waylett, who heads the school of 208 girls in grades six through 12.
"We have 45 different countries represented by our students this year," Waylett said. "They come from very different religious backgrounds."
New director
This will be the first vesper service directed by Serena Heffner, Linden Hall's music director. An adjunct instructor of music and voice at Lebanon Valley College, she is continuing the tradition with a few modifications.
"The Luke text (Chapter 2:1-17) is one that continues," Heffner said. "Some of the poems are 'Look to the Light' and 'A Song was Heard at Christmas.' "
Among the students' favorites are "Carol of the Bells," which will be performed by the 47-member choir, and "Sleigh Ride," featuring the school's 52-piece orchestra. This year's service also includes the school's handbell choir.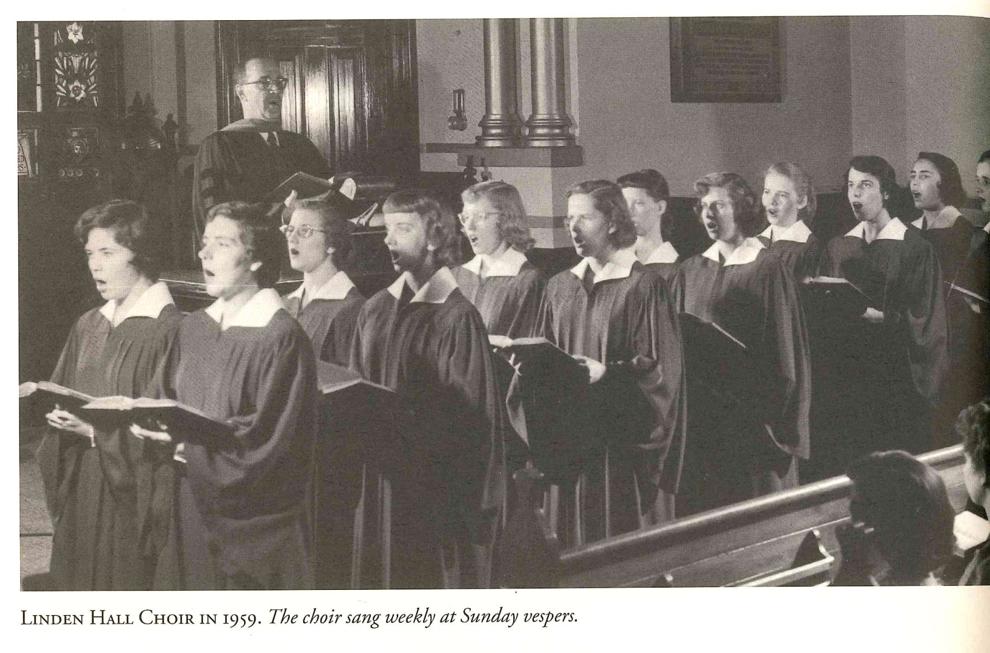 One of the highlights of any Moravian service is the hymn "Morning Star, O Cheering Sight," which is led by a young person.
"That, traditionally, is a call and response," Heffner said. "It is done with a young voice."
This year, two sixth graders — Anastasia Augustin-Laurent and Chaley Bedell — will share the role on different nights.
That honor previously has been given to students in the older grades, but this year, Heffner said she wanted to have a younger girl's voice for the part.
"We also have a vocal ensemble that is comprised of students, faculty and staff," she explained.
Soprano Lily Chow and violinist Elizabeth Helm will perform "Un Flambeau, Jeannette, Isabelle" and teacher Ben Young on guitar and student Noa Petermann on ukulele, will accompany the singing of "Silent Night."
Heffner said the vespers service is a highlight for students at the school.
"They really look forward to it," she said.
Waylett said alumni look forward to the service.
Added Brandi Rice, a 2011 graduate and the school's marketing and communications coordinator: "Many alumni say they don't consider their Christmas or holidays starting until vespers comes around."