As temperatures climb, families look for ways to beat the heat. While being in the water might be fun, danger is always lying in wait.
The National Safety Council reports that drowning is the second leading injury-related cause of death in children under the age of 15. According to the Centers for Disease Control, children between the ages of 1 and 4 are most at risk, and most of these drownings occur in home swimming pools.
It only takes a moment for someone – a child, a weak or even a competent swimmer – to drown, but there are things you can do to reduce your risk.
Typically, people swim in outdoor pools during the summer months, but this is not the only time of the year when families spend time in recreational water. Many hot tubs, spas, and indoor pools are open all year. That's why it's important to practice healthy swimming all year round.
Kids need constant supervision when they are around water - whether the water is in a bathtub, pool, the sea, a water park or a bucket.
Swimmers and hot tub users should also learn how to protect themselves and others from potential health problems.
Although soaking in a hot tub is a fun and relaxing thing to do, water in hot tubs/spas can spread germs that cause recreational water illnesses.
Like the hot tubs, indoor pools can also spread illness, and they are more likely to cause irritation of the eyes and throat from a chemical irritant called chloramine.
Before you head to the beach, get in a pool or launch your boat, make sure you understand how to avoid injuries. Here are some tips on how to stay safe around water.
Overall prevention
Learn life-saving skills. Know the basics of swimming (floating, moving through the water) and cardiopulmonary resuscitation (CPR).
Make life jackets a must. Make sure kids wear life jackets in and around natural bodies of water, such as lakes or the ocean, even if they know how to swim.
Air-filled or foam toys are not safety devices. Don't use air-filled or foam toys, such as "water wings", "noodles", or inner-tubes, instead of life jackets. These toys are not life jackets and are not designed to keep swimmers safe.
Be on the look out. When kids are in or near water (including bathtubs), closely supervise them at all times. Drowning happens quickly and quietly.
Don't trust children to supervise other children around water.
If you are in and around natural water settings
Going to the beach or a lake is a highlight of the summer season for many families.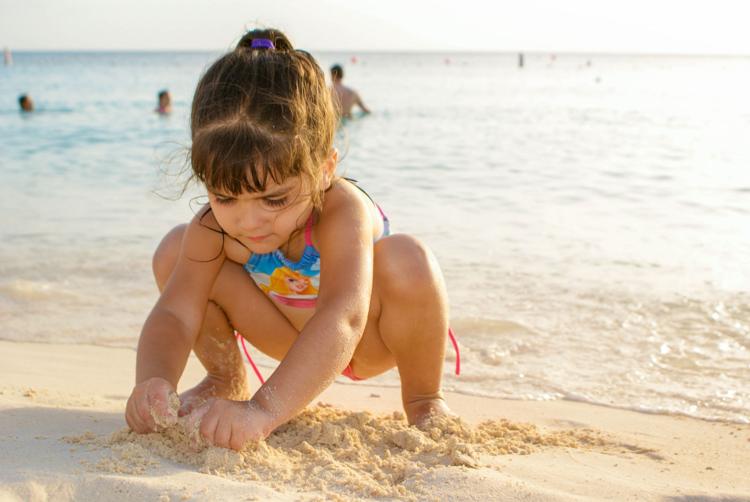 Look for signs. Be aware of any signs indicating the beach is closed or the water is not safe because of bacteria, riptides, or other hazards.
Avoid swallowing water. You will be less likely to get sick if you wade or swim without putting your head under water.
Wash your hands after playing in the sand. Stay away from dirty-looking water, places where water from surrounding hills or streets run across the sand, and where birds and dogs gather. Dry sand frequently contains fungi, which cause skin rashes.
Don't swim close to piers. If the water moves suddenly, you could hit a piling or a rock.
Use U.S. Coast Guard approved life jackets. This is important regardless of the distance to be traveled, the size of the boat, or the swimming ability of boaters; life jackets can reduce risk for weaker swimmers too.
Know the meaning of and obey warnings represented by colored beach flags. These may vary from one beach to another.
Watch for dangerous waves and signs of rip currents. Some examples are water that is discolored and choppy, foamy, or filled with debris and moving in a channel away from shore.
Face the waves, instead of turning your back on them. Then you'll know what's coming.
If you are caught in a rip current, swim parallel to shore. Once free of the current, swim diagonally toward shore.
Know the local weather conditions and forecast before swimming or boating. Strong winds and thunderstorms with lightning strikes are dangerous.
Refrain from horseplay such as dunking, hanging on to someone or allowing them to hang on to you while in the water.
Don't swim in the dark.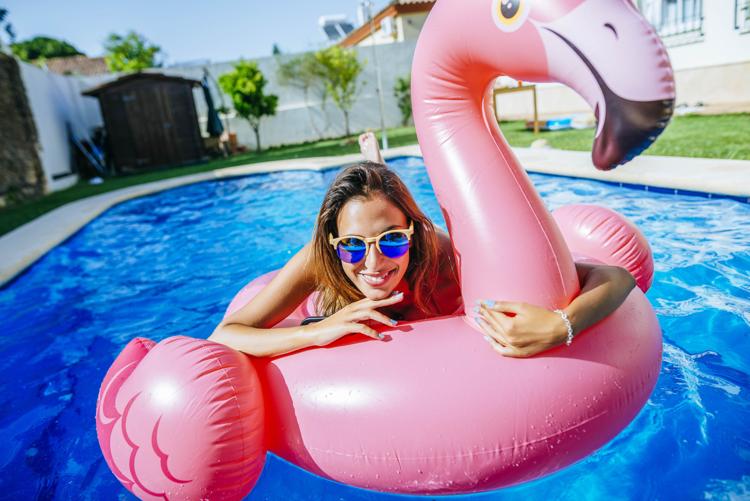 In the pool
- If you're not a good swimmer or you're just learning to swim, don't go in water that's so deep you can't touch the bottom.
- When using water slides, always go face up and feet first.
- Never push others into the pool.
- If you have residential pool, install a four–sided isolation fence (at least 4 feet high), with self–closing and self–latching gates.
- Make sure the drain at the bottom of the deep end is visible and that its cover is secured.
- Reduce the risk of electrocution by keeping electrical appliances away from the pool.
- The steps of the pool ladder should be at least three inches wide, and the ladder should have handrails on both sides small enough for a child to grasp. There should be a ladder at both ends of the pool.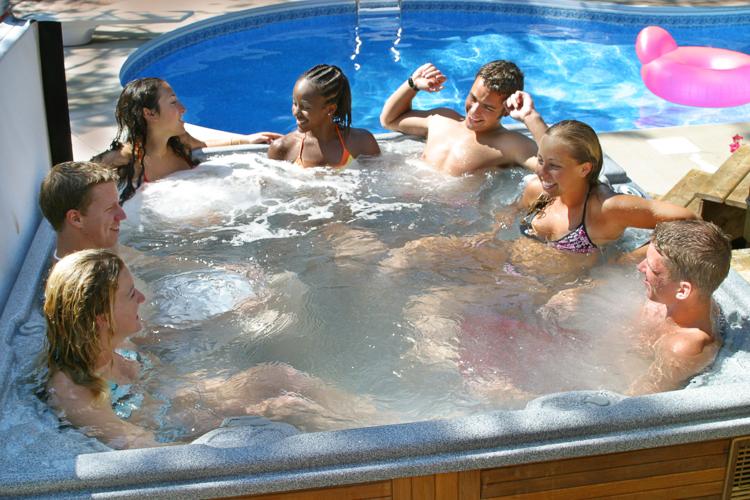 In hot tubs
- Don't swallow hot tub water or let it get into your mouth.
- Don't use a hot tub if you have diarrhea.
- Don't let children under age 5 use hot tubs/spas.
- Don't drink alcohol before or during hot tub use.
- Before entering hot tub, take a shower or bathe with soap.
- Do not exceed the limit on how many people can be in hot tub at same time.
- If you are pregnant, consult a healthcare provider before you use hot tubs/spas.
Check yourself
- Stay out of the water if you have diarrhea.
- Stay out of the water if you have an open wound that is not covered with a waterproof bandage.
- Shower before you get in the water. Rinsing off in the shower for just 1 minute removes most of the dirt or anything else on your body.
Source: CDC, Environmental Protection Agency, KidsHealth, National Safety Council