Editor's Note: This story was originally published on December 31, 2018.
Nostalgia is a powerful force - and when it's combined with shopping, eating and adolescent hanging out, it seems to be unstoppable.
Last month, we published a list of 11 things you might not know about Park City Center's past. Readers appeared to enjoy the walk down memory lane, and many shared their own recollections of the earlier days of the mall's history on Facebook and in the LancasterOnline comments section.
Here are five of our takeaways from your memories of Park City:
1. Yes, there was an indoor amusement park
By far the most-referenced memory was the amusement park which once occupied a large chunk of the mall's lower level. Scores of readers recalled the Funland park, which over the years featured a small roller coaster, bumper cars, go-karts, a fun house and even a miniature Ferris wheel.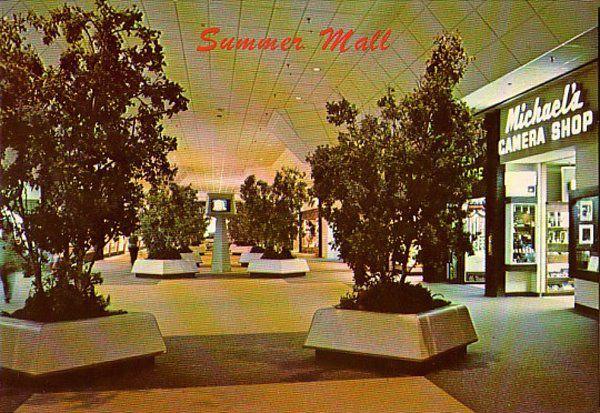 2. A visit from The Greatest
Several readers mentioned meeting Muhammad Ali at the mall. Sure enough, on Oct. 6, 1979, the boxer made an appearance at Park City to promote the Multiple Sclerosis Society's fund drive. The society received a portion of the proceeds from the sale of Muhammad Ali Crisp Crunch candy bars, which were made by the Wilbur Chocolate Co. in Lititz. (Read more about Ali's several trips to Lancaster County here.)
3. Video games, and plenty of them
Many readers had fond memories of former video arcades on the lower level of the mall. From Space Invaders to Joust, Pac-Man to Dragon's Lair, everyone had their favorite game at the mall. A few readers also mentioned being too young to play the games, but watching enthralled as older kids or adults spent their quarters. (Technically, there's still an arcade in the mall - Pocket Change occupies a spot right next to the food court - but you may be disappointed if you're looking to play Dragon's Lair.)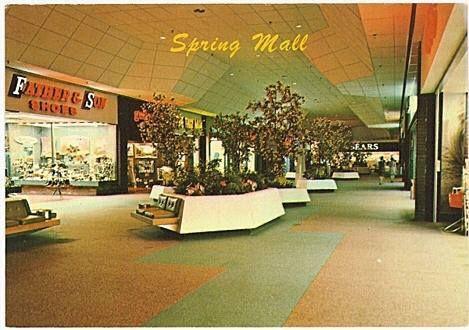 4. Bygone restaurants
By far the most missed eateries from Park City's early days were the Jade Tiki - an Asian restaurant with a large Buddha statue out front - and a tavern called Barrels, Whiskey and Rhyme. Readers also recalled the Harvest House Cafeteria, adjacent to (and owned by) Woolworth's.
5. Personal memories
Finally, we'd be remiss in not mentioning a few individual memories readers shared of long-ago days at Park City:
"I got a lump in my throat while reading this article and looking at the pics. They brought back a lot of great memories from the I spent there while managing KayBee Toy and Hobby in the Sears mall. I was there for five years starting at the store opening around 1975." - Woody Gingrich
"My family were all in a WGAL-TV commercial that illustrated how each member of the family could find something fun to do at Park City." - Benton Webber
"I remember the big wishing fountain in center court. I also remember I was so mad when they tore it out! I loved that fountain!" - Shauna Houser
"October 17, 1998, my husband Richard and I got married in the Hush Puppies Shoe Store in the Boscov's mall." - Teresa Snelbaker-Shubilla
"It was the quintessential "Fast Times at Ridgemont High" place to be." - Adrian Slusser
"Barrels, Whiskey and Rhyme restaurant. Our dad took me and my brother there once for pizza after winning $50 on a lottery ticket. We got to drink all the Roy Rogers and Shirley Temples we wanted with Pac-Man shaped ice." - Patricia Young
"Remember standing with others all in disbelief watching the news of the Challenger explosion on the TV pods ... surreal." - Hugh Cadzow
"We had our post-prom party there in 1973. Ice skated in my gown, rode the rides in the amusement park." - Chris Nelson
"That's where I learned to skate! There was an employee named Joe who helped me. He was in the rink making sure everyone was safe and behaving." - Tina Thompson