John Slaymaker loves eggs. 
Slaymaker, 60, loves eggs so much that he had a vending machine created specifically for selling eggs. 
The vending machine, located at Slaymaker's home and mulch business on Prospect Road in Columbia, is one of a kind -- and it has been in operation for almost 20 years. 
As far as Slaymaker knows, his egg vending machine is the only one of its kind. 
---
How does it work? 
It works like a typical vending machine. To purchase eggs, you insert cash, hit the corresponding buttons and take your product. 
However, instead of dropping the product like a normal vending machine, Slaymaker's gently brings the eggs of your choice to the compartment at the bottom. 
Additionally, for ultimate freshness, the vending machine is kept at a crisp 38 degrees.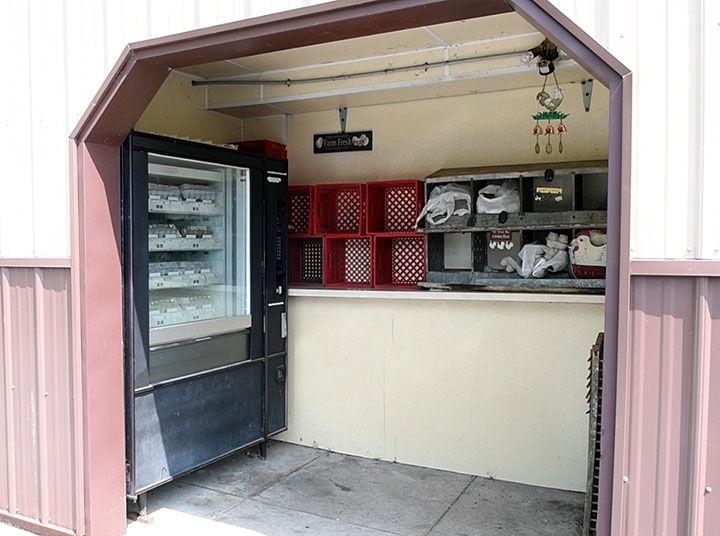 With simply $2.50, you can buy a dozen jumbo, cage-free, drug-free, hormone-free eggs from Slaymaker's vending machine. 
Or, if you only have $1, you can buy what Slaymaker calls "seconds" — a dozen mismatched eggs. 
---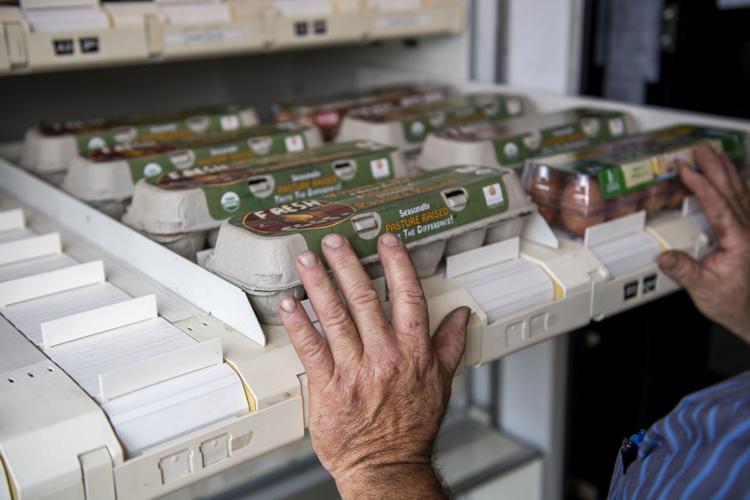 Where did he get the machine? 
The idea for an egg vending machine came to Slaymaker after a friend told him there was no business in selling roadside eggs, especially in Lancaster County where most people have their own chickens. 
But Slaymaker, passionate about eggs, wanted to find a way to share his product with his community. 
He wanted to create a new way for his neighbors to buy eggs — a way that was more exciting and diverse from just purchasing them at a grocery store. 
He reached out to a friend who happened to work at a company in Chicago that produced vending machines. When he found out that egg-vending machines didn't exist, Slaymaker commissioned his friend to make him one. 
Almost 20 years later, Slaymaker has kept the vending machine in good condition. He said he's hoping to keep the vending machine running as long as possible. Slaymaker even has several vending machines in his barn, just for parts in case he needs to make repairs. 
---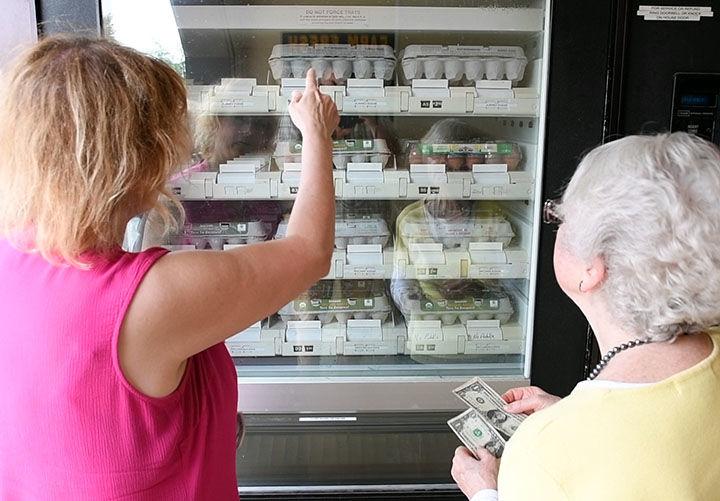 ... Why an egg-vending machine?
According to Slaymaker, selling his eggs is an act of "community service." 
Slaymaker, who eats four to five eggs a day and owns about 11,000 chickens, believes the protein found in eggs is vital to a healthy diet.
In fact, he claimed to have converted a vegan through his eggs after explaining to her the health benefits of eggs. 
His main customers are his neighbors — and he likes it like that. 
Occasionally, he'll get a few customers on their way home from Roots Market, but Slaymaker isn't looking to expand his customer base, he said. 
While he loves eggs, Slaymaker is happy to serve his small community and doesn't want to be overwhelmed by demand. He doesn't want people from all over coming to buy his eggs.
"It's a neighborhood thing," he said.