For decades, Donnelley Printing was one of the largest employers in Lancaster County, with operations located in downtown Lancaster as well as suburban locations on Steel Way, Harrisburg Pike and Greenfield Road.
With the news last week that LSC Communications, owner of two former Donnelley plants, has filed for bankruptcy reorganization, we thought we'd take a look into the LNP | LancasterOnline archives to find some interesting facts about the history of those two plants, as well as about Donnelley in general.
Here's what we found:
1. Donnelley: Founded in 1864. Or 1960. Or 1939.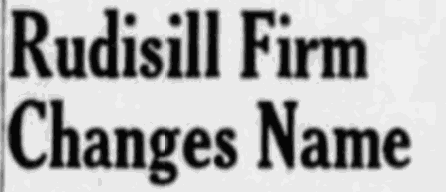 Depending how you define the "beginning" of Donnelley, you might come up with three different dates.
Lancaster County's Donnelley Printing Co. was a wholly-owned subsidiary of the Chicago-based R. R. Donnelley & Sons, which was founded in 1864.
In 1960, R.R. Donnelley & Sons expanded its operations into Lancaster County, establishing Donnelley Printing Co. at 109 W. Chestnut St. in downtown Lancaster.
That Chestnut Street printing plant had formerly been Rudisill Printing Co. - established in 1939.
---
2. Donnelley waited 14 years to develop the Harrisburg Pike property

The plot of land that now holds the former Donnelley plant along Harrisburg Pike - just east of Long's Park - was once the site of the Lancaster Fairgrounds, as well as two swimming pools, which made up the Brookside Swim Club, a warm-weather institution dating to 1914.
R.R. Donnelley & Sons bought the former fairgrounds in 1958. Speculation immediately began that a printing plant would be built on that site, and when the firm bought Rudisill Printing two years later and turned it into a Lancaster-based Donnelley subsidiary, that speculation ramped up.
However, seemingly every year, the business pages of the local newspapers carried stories like this one, indicating that the company's annual report stated that once again, no development was expected for that tract of land.
In 1962, Donnelley bought another local property - the former Cal-Dak Co. plant on Steel Way, which had produced items such as shopping carts and lawn furniture - and refitted it to become a printing plant. Still, the Harrisburg Pike tract sat empty.
Finally, construction began in 1971 on the Harrisburg Pike plant, which opened in 1972. (The Brookside Swim Club land was purchased by Donnelley in 1978, and the pools were demolished the next year.)
---
3. The Harrisburg Pike plant was all about phone books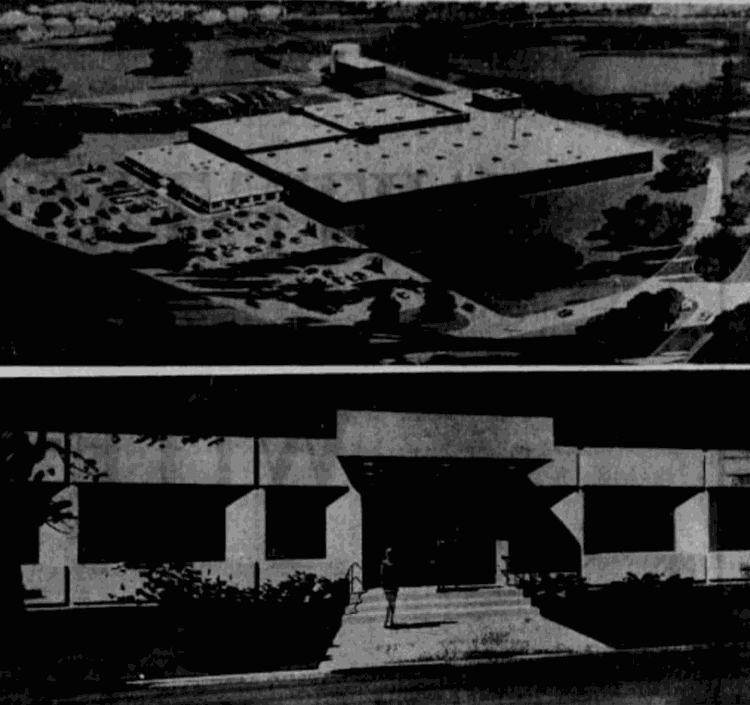 When that Harrisburg Pike plant finally opened in 1972, it was able to print a wide variety of things, but the primary reason for its construction was phone books.
Donnelley had secured a contract with Western Electric to print telephone directories for "the eastern area of the United States," and the new facility was expected to carry that massive load single-handedly.
Once a household necessity (for looking up phone numbers before the internet and making kitchen chairs a little taller for children), the phone book business faded with the rise of the new millennium, until Donnelley stopped printing them completely in 2015.
---
4. The Granite Run plant was all about TV Guide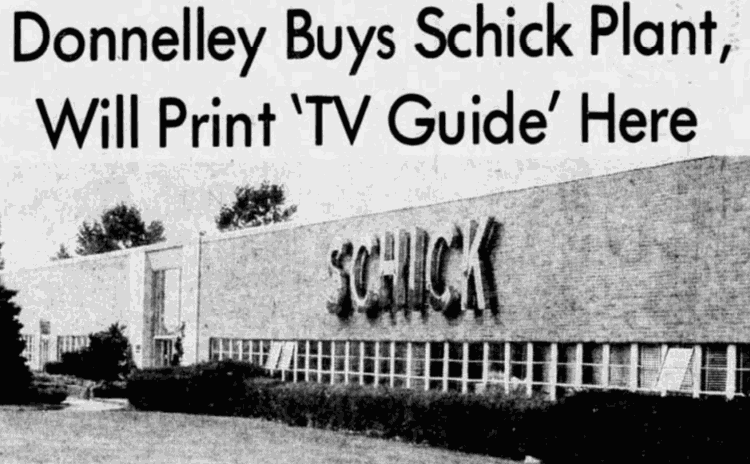 In 1979, with facilities still operational at Steel Way, Harrisburg Pike and downtown Lancaster, Donnelley bought yet another factory in Lancaster County - this time the former Schick plant on Greenfield Road.
Donnelley was planning to refit the plant, turning it in 1980 from a producer of razors to a producer of TV Guide, the weekly magazine that helped a nation navigate the early days of television and the rise of cable.
TV Guide also faded with the rise of the internet, but Donnelley kept both the Greenfield and Harrisburg Pike plants busy by taking on catalog printing work - Nordstrom, Williams-Sonoma, Bloomingdale's, Eddie Bauer and Kohl's were all among the Donnelley-produced catalogs.
---
5. MapQuest was a Donnelley spin-off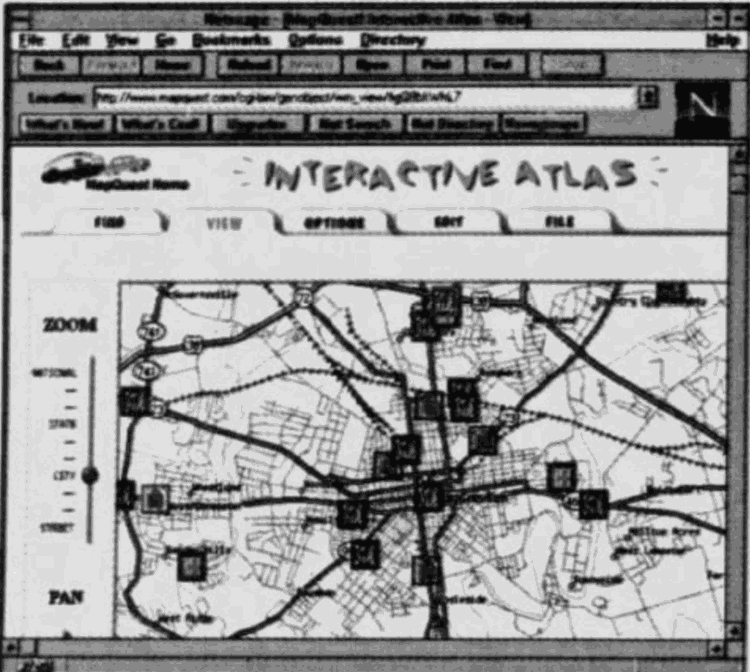 Before Google Maps, before Apple Maps, before GPS navigation systems were a part of new cars, there was MapQuest.
The first commercial online mapping service, MapQuest was developed in Lancaster County by GeoSystems Global, which had formerly been part of Donnelley's cartography division.
R.R. Donnelley & Sons founded Cartographic Services in Chicago in 1967, moving the division to Lancaster in 1969. GeoSystems was founded in 1990 as a Donnelley subsidiary focused on computer mapping.
In 1993, a partnership with Apple to provide mapping functionality for the Newton handheld computer was poised to send GeoSystems off on its own Silicon Valley-style success story, but when the Newton flopped, the company was forced to rebound.
Which it did - MapQuest made numerous CD-ROM atlas products, even partnering with the American Automobile Association in 1994 to create a "Trip Planner" CD-ROM. GeoSystems was spun off from Donnelley and became an independent company later that year.
Two years later, in February 1996, MapQuest was launched. It was a massive success, resulting in a $1.1 billion buyout of GeoSystems by AmericaOnline in 2000.