On Sunday, June 21, 18-year-old Linda Stoltzfoos never returned to her Upper Leacock Township home after church. She was last seen on Stumptown Road in Bird-in-Hand wearing a tan dress and a white apron.
For weeks, searchers - both volunteers and law enforcement officers - tried to find the missing Amish teen. On July 11 police announced that Justo Smoker of Paradise Township had been arrested and charged in connection with Stoltzfoos' disappearance.
To date there is still no sign of Linda Stoltzfoos.
For more than a month, the story of this missing girl has captivated Lancaster County residents.
But this isn't the first time countians have closely followed very public searches for missing people. In fact, the case of Evelyn Fisher, a girl who went missing in 1980, is in some ways quite similar to that of Stoltzfoos.
Here's a look at how that case - and two other high-profile missing persons cases of interest to county residents - appeared in local newspapers.
---
Evelyn Fisher: Went missing July 31, 1980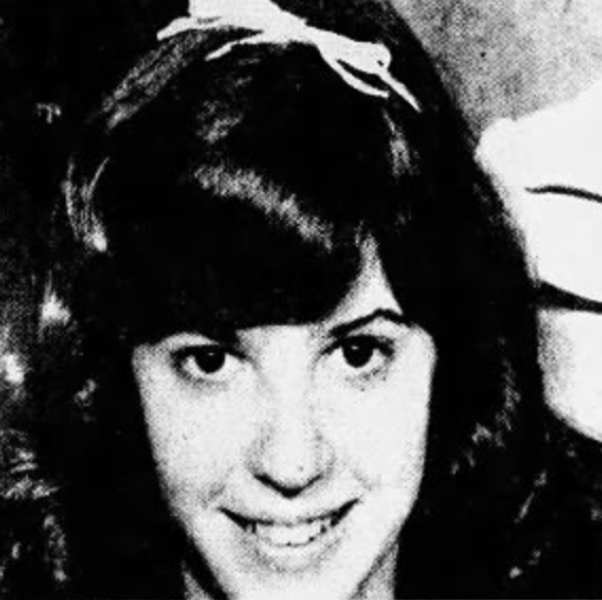 On a Thursday afternoon, 14-year-old Evelyn Fisher left her parents' New Holland home, wearing a white T-shirt with yellow stripes, blue jeans and faded blue-and-white sneakers. She walked across the family's yard toward a nearby vacant house, which she had been asked to clean.
She was never seen again.

Two days later, a massive search was under way for the teenager. Police said the house she was going to clean showed no signs of having been cleaned. 
But the man who had lived in that house - Gerald Zimmerman, 28 - had checked himself into the psychiatric unit of St. Joseph Hospital and hired an attorney.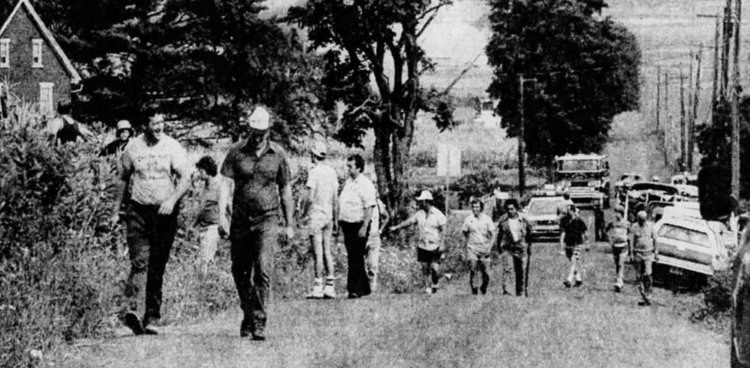 After a small search effort proved unsuccessful the day after Fisher went missing, a larger search was undertaken. Fifty-three searchers combed the New Holland area the next day; almost 100 the day after that. 
The search moved from the borough of New Holland to the surrounding cornfields, and ultimately into the Welsh Mountain region, among the most rugged, undeveloped woodlands in the county.
Zimmerman continued to be a person of interest in the case. He repeatedly declined to speak with police.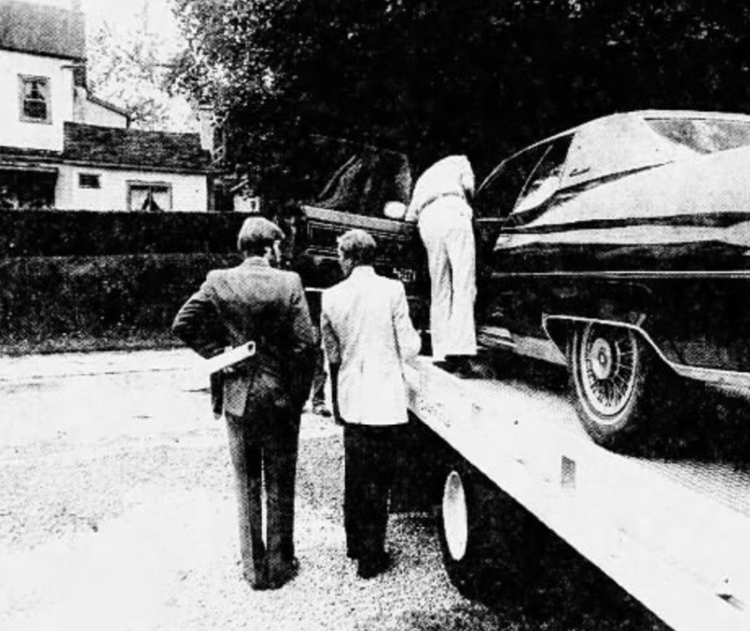 By Aug. 15, police had acquired warrants to search Zimmerman's apartment and seize and search his car. The suspect's 1972 Buick Electra had been spotted in several places on the day of Fisher's disappearance, and police had reason to believe Fisher was in Zimmerman's car on that day.
As the end of August neared, and Fisher had been missing for almost a month, the search turned aquatic, focusing on the many creeks and small lakes in the county's northeastern section, using divers and groups of waders to search the muddy, murky waters.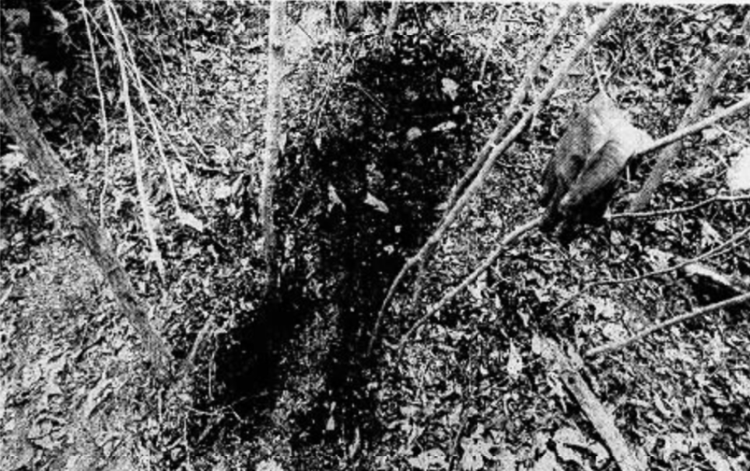 Finally, on Oct. 9, after 10 weeks of searching, the remains of Evelyn Fisher were found partially buried in a heavily wooded area of the Welsh Mountains, about four miles southeast of her New Holland home.
The search had been the largest and longest in Lancaster County history, and it ended with a single police officer, walking alone through the woods. New Holland borough police Officer Rodney Hartman found the remains about 100 feet away from a footpath through the dense woods, about 500 feet off of Route 897.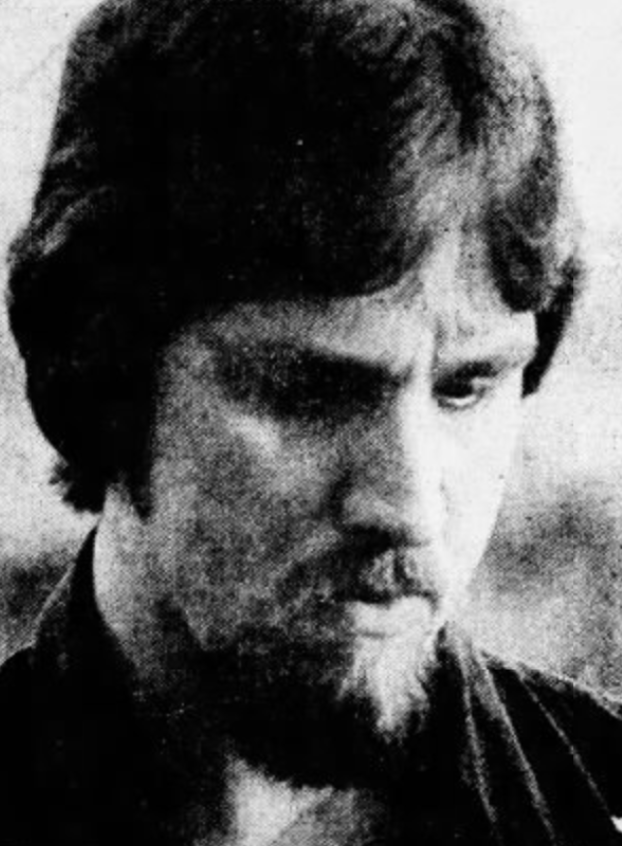 About four weeks later, an arrest was finally made. Gerald Zimmerman, the former neighbor who had been an early suspect, was arrested and charged with Fisher's murder on Nov. 6, 1980.
After a trial in Easton, because the intense publicity of the case made a local trial difficult, Zimmerman was found guilty of first degree murder on May 6, 1981. He was sentenced to life in prison.
---
James 'Squirt' Lewis: Went missing July 28, 1991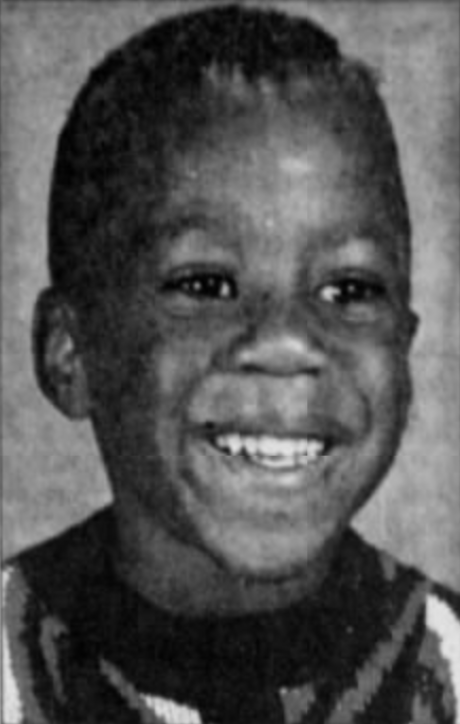 A decade after the Evelyn Fisher case, another Lancaster County summer was consumed with the hunt for a missing child.
This time, it was a 4-year-old Lancaster city boy. James Lewis Jr., nicknamed "Squirt," went missing on a Sunday morning.
Maurice Martin, the boyfriend of the child's mother, had taken him to the Giant supermarket on Reservoir Street. He told police that he left "Squirt" in the car while he went into the store, and the boy was gone when he returned.
A couple of days later, police were searching the city, but said no foul play was suspected. Police said they were fielding calls from people who claimed to have seen the boy around the city.
About three weeks after he went missing, Squirt's fifth birthday was marked in a somber fashion by his family, who spoke to the Intelligencer Journal about the case. Martin also took the opportunity to criticize the police efforts, chastising officers for investigating him rather than hunting for the missing child. He also denied rumors that he had been abusive to the boy and his mother, Debra Johnson.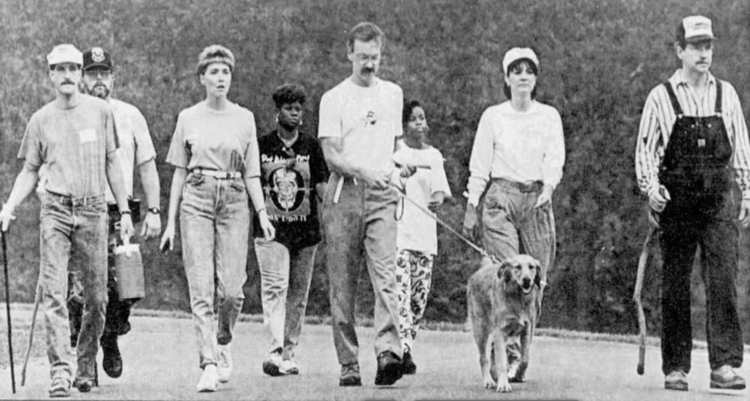 The search for Squirt dominated the local news that summer, as police and civilian volunteers organized by the hundreds to comb every inch of  Lancaster County Central Park, sometimes employing tracking dogs.
By the fall, a suspect was in custody.
Maurice Martin, the former boyfriend of Squirt's mother who had since moved to Coatesville, was arrested and charged with killing the child. Martin had been a vocal presence in the search for Squirt, frequently calling police, reporters, community leaders and even the mayor's office about the case.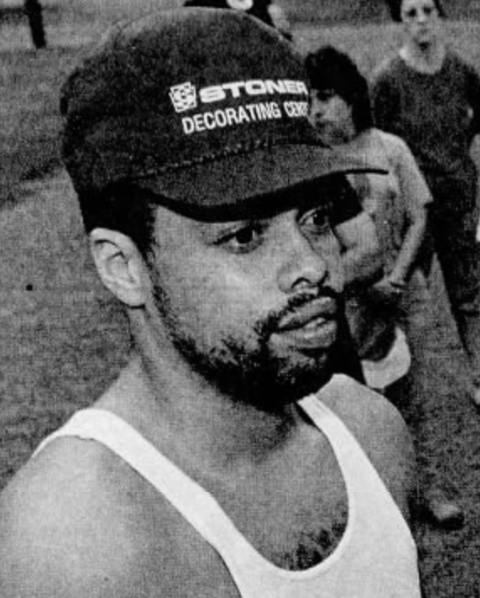 Johnson described horrific acts of abuse that she said Martin inflicted on the child, and despite the fact that Squirt's body had not been found, a murder trial got under way. 
In an unprecedented event in Lancaster County, Martin was convicted of murder, despite the child's body never being found. As Lancaster County first assistant district attorney John Kenneff said, the conviction was achieved with "no body, no eyewitness, no confession, no physical evidence."
Jurors wrestled with the verdict over 11 hours, eventually deciding that a verdict of third-degree murder was appropriate. Martin was sentenced to 20 years in prison. James "Squirt" Lewis' body was never found.
---
Toni Lee Sharpless: Went missing Aug. 23, 2009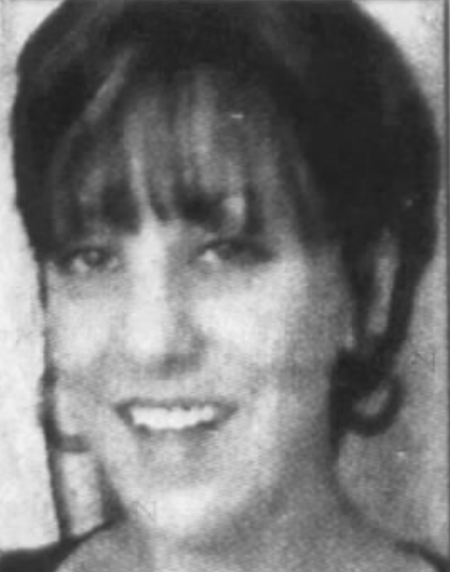 In 2009, a missing-persons case caught the attention of Lancaster County residents despite the fact that the missing individual wasn't from the county.
Toni Lee Sharpless, a 29-year-old woman from the Coatesville area, disappeared after a night out with friends. Because Sharpless worked as a nurse at Lancaster General Hospital, her case generated much public interest here.
Sharpless, a single mother of a 12-year-old daughter, worked 12-hour shifts as an infectious disease nurse at the hospital, and spent most of her time off with her daughter and her mother.
It was unusual for her to go out on the town, her mother said, but that's just what she did on the night she disappeared.
She and a friend went to Ice in King of Prussia, then to G Lounge in Philadelphia, then to a party at a private home belonging to Philadelphia 76ers player Willie Green. 
Sometime after leaving that party, she disappeared. Her friend, Crystal Johns, said Sharpless left her on a street in Philadelphia around 5 a.m., after the two of them had a fight. Johns said Sharpless drove off in here 2002 Pontiac Grand Prix and was never seen again.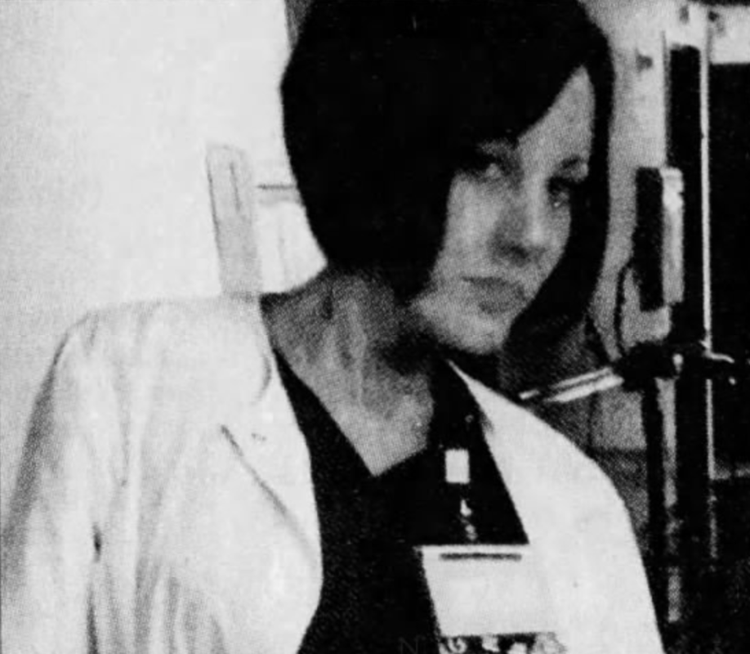 She was officially reported missing when she failed to show up for work at LGH. 
In the following weeks and months, investigators searched for clues along various possible routes between Philadelphia Coatesville and Lancaster. Divers even searched the Schuylkill River for her car (They found nearly a dozen other missing cars, but not Sharpless'.)
Sharpless' license plate was spotted twice in Camden, N.J., but searches there also proved fruitless.
Two months later, local interest in Sharpless' case was still high, as this front-page story from the Sunday News indicates. Her parents still held out hope for her to be found, and had hired a private investigator, Eileen Law of Kennett Square, to aid in the search.
Four years later, Toni Lee Sharpless was still front-page news here. The case had drawn national interest thanks to cable TV coverage, and investigators were dealing with a stream of tips, alleged sightings and outright hoaxes. 
Her car was seen in South Dakota. Or Toronto. A cryptic letter claimed she was killed by a New Jersey police officer, who then had her car destroyed.
But in terms of real evidence, or useful clues? Police still had nothing. Sharpless remains missing to this day.