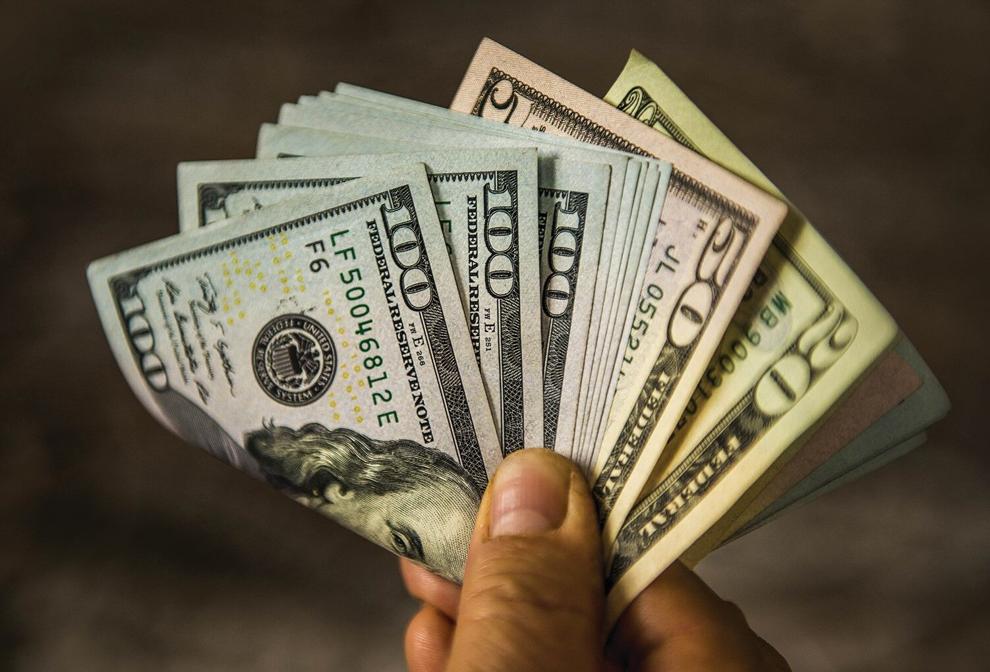 When a woman who took one of Angela Harnish's cover letter workshops at PA CareerLink applied for a job at a small, family-owned business, she did some research on the company website and noticed a cute profile of the office dog among the staff bios.
A dog lover herself, the woman mentioned in her cover letter that she couldn't wait to meet the office dog. It was a way to make a connection with her potential employer, says Harnish, an instructor with PA CareerLink of Lancaster County.
"It was perfect," Harnish says of the letter. "It was an indication that she read the website and knew something about them. … For an employer to read that, it's huge."
Harnish didn't see the woman after the workshop, so she doesn't know whether she got the job. But she does know a cover letter can be a valuable tool in the hiring process, even in these days of online applications where cover letters may seem passe.
A recent survey of 13,000 professionals on Fishbowl by Glassdoor found that more than half thought they were unnecessary. While some recruiters in the poll said they would be impressed if they received a cover letter, others adamantly refused to read them. "As a person who used to recruit," wrote one respondent, "cover letters are meaningless."
Harnish has found both views to be true locally as well.
"A big challenge of the job search in general is every employer is different in what they're looking for and what they value," she says.
Bernard Cannon, talent acquisition and recruitment manager for High Company in Lancaster, is firmly in the cover letter camp.
"As online applications have grown in popularity, cover letters have fallen in popularity," Cannon says. "But cover letters are a great opportunity to tell your story."
Harnish likes to remind job seekers that no employer will think poorly of you if you write a cover letter - unless, of course, it's loaded with grammatical errors or addressed to someone at another company.
"The cover letter is such a wonderful opportunity to explain things you can't get to on your resume," she says. "Let's say someone is making a career change. Then the cover letter is an opportunity to address the fact that your previous work on our resume doesn't match the job you're applying for. Then you get to tell a little more of your story."
Harnish tells job seekers at CareerLink that the worst thing that can happen is to have a potential employer read their resume and say, "Why? Why are you applying for this job?"
Cannon knows that feeling well.
"If they don't have a relatable skill set and they don't include any additional information, I'm at a loss why they chose to apply for that role," he says. "If someone is not going to hook you right away, is that a good investment of my time?"
Amanda Robinson, talent acquisition manager for ProAssurance in Lancaster, writes in an email that she has mixed feelings about cover letters, mainly because they are often generic in nature and add little substance to the application. However, she says she reads every one she receives, because a compelling cover letter can add context and help her understand a candidate's motives for applying.
Such was the case a little more than a year ago, when a local math teacher with 10 years of experience applied for an entry-level underwriting position with ProAssurance, Robinson says.
"He included a thoughtful cover letter as part of his application, which described where he was currently in his career, his motivation for making a move and why our position was of interest to him," Robinson wrote. "He's proven to be an impactful member of our team and was recently promoted!"
Ultimately, Harnish says, the cover letter should answer two main questions: Why are you passionate about a particular job at this company and why are you qualified for the position?
The challenge is to accomplish that with brevity, Cannon says. An effective cover letter should be about 200-400 words, he says.
"You want to have a hook, especially if you're applying for something outside your skill set," he says. "Talk about your objectives. It's a great thing to say, 'My goal is to get to this point in this industry.' People like ambition. It's a waning skill. … When I see someone who has ambition and drive, I get super excited because I just don't see it that often."
Harnish suspects the fact that many online applications do not allow for a cover letter submission may lead job seekers to think they're not important.
So why bother?
"For the recruiters who do review cover letters, the document can be an excellent differentiator," Jen Strobel, president of the Lancaster Society of Human Resource Management, writes in an email. "Taking the time to craft a cover letter that is not filled with boilerplate language demonstrates a willingness, commitment and responsibility that other applicants overlook."
The online challenge
As someone who recently completed a job search, Strobel has a unique perspective from both sides of the hiring process.
"The world of resume processing has changed a lot in the past five years, so if you haven't been in the job market in a little while, you likely will be unaware," Strobel says.
To that point, Harnish considers the hundreds of employees of LSC Communications, the former R.R. Donnelley plants, who will be out of jobs in March, many of them after decades with the same company.
"For a lot of these people, the online application is completely new," Harnish says.
Just as a cover letter isn't arriving via snail mail anymore, neither is the resume with its professional printing and high-quality white or ivory paper stock.
Many employers use applicant tracking systems, computer software that helps weed through applicants by scanning resumes for keywords that match the required job skills.
"Applicants need to write and format their resumes so that the 'bots,' which scan for keywords, will find words on your resume that match with what the employer is looking for," Strobel says she learned from her own job search.
Tracking software reads from left to right, so Harnish recommends avoiding tables, graphs, photos, artwork, horizontal lines between resume sections, unusual fonts and anything else that the software might find difficult to scan.
Robinson, of ProAssurance, says job seekers shouldn't assume the applicant tracking system is automatically disqualifying candidates based on keyword use or the lack of it.
"I've been in talent acquisition for 18 years and I have yet to us an ATS that does this," she says. "My role as a talent acquisition professional is to use technology to enhance the candidate and hiring manager experience, not to create barriers to entry."
For success with online applications, Robinson recommends you avoid applying for multiple jobs within the same company at the same time and inform potential employers of any mistakes you notice on your resume or application as you go through the interview process.
And make sure to either attach a resume, manually enter your work history or include a link to your LinkedIn profile with your online application.
In certain career fields, such as graphic design, where a resume might be a vehicle to show off your artistic skills, Harnish suggests creating two resumes: a simple one with basic formatting to upload with your online application and a second one that reflects your talents to hand out at job fairs or submit via email.
Effort pays off
Overall, the online application is a good thing, Cannon says, but it can be a double-edged sword. Although Cannon and his team at High Company review all applications personally, he says the overall percentage of job applications reviewed by humans has dropped drastically.
The average employer spends about 10 seconds on a resume, so it's important to lead off with your skills, the experts say, especially those that coincide with the skills the employer is seeking. However, don't underestimate the value of soft skills, Cannon says - things like leadership, communication and attention to detail.
"Sometimes a candidate will apply, and they're not showing me they have a prior background, but they really show me they want the job," he says. "Sometimes I will pick that candidate over a more qualified candidate because of strong soft skills and how they represent themselves."
Don't underestimate the value of effort either, Cannon says, noting that he doesn't always see a lot of it in this unique labor market, where there's a high demand for employees but not a lot of people looking for work, and it's "so easy to just click and apply."
"Sometimes it's almost like an attitude of 'Hey, I applied. I'm getting the job, right? … There does seem to be an entitlement," he says. "The entitlement comes with the ease of applying for a job."
Cannon's advice to job seekers: Do the research. Learn how to craft strong cover letters and resumes. Go online and visit the company's website. Find a way to convey your interest in a company and its work, whether that interest relates to construction at High Company – or the office dog at another prospective employer.
When job candidates put in the effort, it's obvious, Cannon says. And it's appreciated.
"Brownie points are real," he says.