If you were creating a hot dog that best represents Lancaster, what would you put on top?
Chowchow? Scrapple? Pretzels? Red beet eggs?
The Limerick Neighborhood Delicatessen, 601 N. Lime St., is running a contest on social media to create the perfect Lancaster hot dog, to be added to the restaurant's menu.
As of late last week, Limerick owner Michael Sirianni says, the deli has received about 20 entries with suggestions for the Lancaster wiener.
"We've gotten a couple of really, really good ones and a couple of really, really funny ones," Sirianni says.
"Some of them sound so good," he says. "Some of them have red beet eggs and chowchow, or scrapple and chowchow or German mustard on a pretzel bun, and just all kinds of really interesting, Lancaster-centric foods."
The deli staff is collecting submissions through 2 p.m. Sunday. Contest entries can send it via message to the eatery's Facebook page.
Sirianni plans to announce five finalists, from among all the submissions, next Monday. Finalists will be based on creativity — and on the deli's ability to recreate the dog for its regular menu.
Sirianni is assembling a panel of judges to determine a winner during a hot dog "showcase" at the beginning of July.
"We'll have those five folks come in, and we'll have all their toppings prepared," Sirianni says. "All they have to do is put on some gloves and assemble the actual hot dog."
The wieners themselves will all be Hebrew National hot dogs — a New York City favorite, in keeping with the local deli's persona as a Big Apple-style eatery.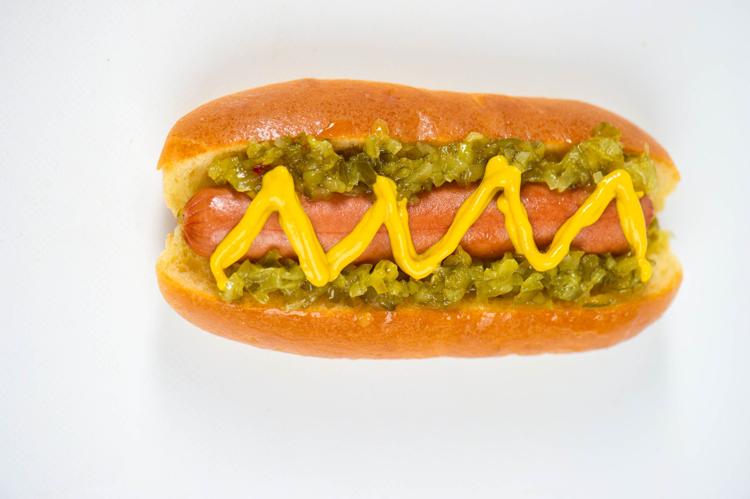 The winning hot dog will be added to the Limerick Deli menu for one year, starting July 4. In addition, the winner gets a $50 gift certificate for the deli.
"But it's more the bragging rights, and the fact that we'll put this on the menu," Sirianni says. "We'll do this annually," he says, to create a new Lancaster dog to add to the menu every July.
City dogs
Since opening in December, the deli has added a New York-style hot dog to its menu, along with hot dogs in the style of Chicago, Cleveland and Seattle.
"The big question we got, over and over and over was, 'You don't have a Lancaster dog?' What gives?'" Sirianni says. "So, we said, let's figure out a way to get a Lancaster dog on the menu.
"We're pretty fun-loving around here," he says, "so we thought, why don't we just let the customers do it?" So, it became a contest.
"It's been such a joy," he says. "We actually got one of the local marketing agencies that ... had a warm-up competition in their office, trying to create the Lancaster hot dog in their office so they could submit it to our competition."
The office came up with five entries — and submitted all of them, Sirianni says.
For more on Lancaster County food: