They were dubbed "iconic" shortly after the first one rolled off Volkswagen's Wolfsburg, Germany, auto production line in 1950. Known originally as the T1 Transporter, nearly 4 million of these popular and boxy VW vans or buses have been sold worldwide. They had official names, including Bulli, Kombi, Type2, Westfalia and Eurovan, although they also were affectionately referred to as tin cans, breadboxes, microbuses and hippie vans.
In the United States alone, almost 200,000 VW vans were sold by the early 1960s. Today, the most sought-after early model vans — typically with 21 or 23 windows — when completely restored have been known to fetch upwards of $200,000 at high-end auctions.
Sadly, the last VW Transporter vans, sold in the United States until 2003, were the T4 Eurovans. The company ended the production of its last T2 van in Brazil in 2013.
Today, a vehicle made exclusively for camping, called a California van, is manufactured in Germany for the European market and is both popular and expensive. Volkswagen revealed an electric van as a concept vehicle about three years ago and it is expected to be on the market in 2022, under the name "I.D. Buzz."
And, despite being introduced seven decades ago, people are still buying, collecting and driving the old, vintage VW vans. Why?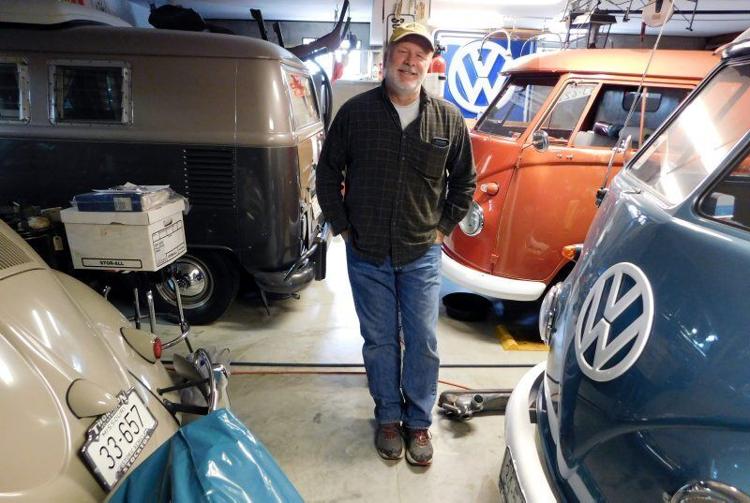 Conversations with the director of the Volkswagen Club of America, car restorers, vintage collectors across the country and auto-parts retailers supporting the VW van industry, explain why the vans just aren't fading away.
Bill Bowman is a retired flight attendant living in St. Louis. He has been driving, collecting and restoring Volkswagens since 1974, when he purchased a VW Karmann Ghia sports car at age 22, while living in California.
"The Karmann Ghia is iconic itself," Bowman said, "and also has a huge following."
Bowman currently has eight VW vehicles that he describes as his "kids" and a garage big enough to house them. His first VW bus — purchased and completely restored in the early 1980s — was a 1967 Westfalia Campmobile. In the early 1990s, Bowman acquired a 1959 first-generation (T1) crew-cab, pickup Transporter that he purchased from a friend for $3,000 and now estimates is valued at $70,000.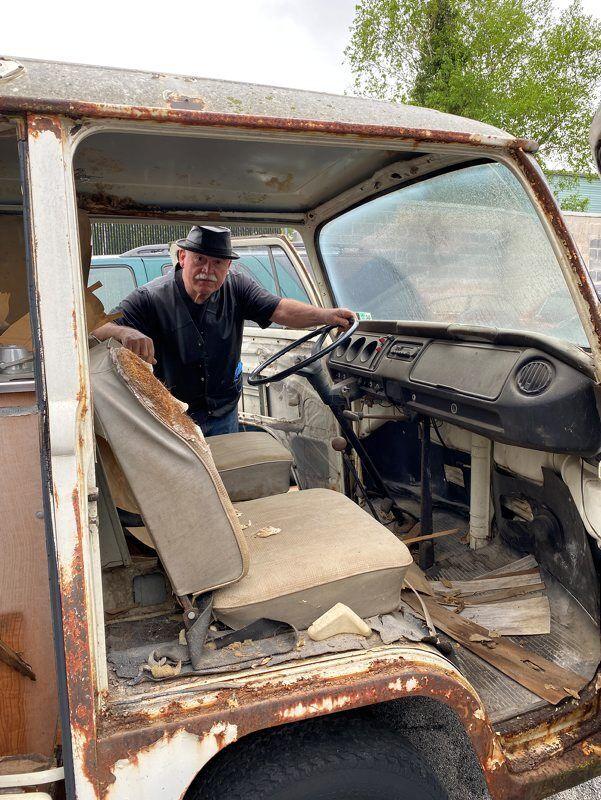 In 2001, Bowman purchased a 1959 double-door panel van without an engine that was used by a florist and had been parked for 35 years.
"I was the fourth owner and did a sympathetic, not a complete, restoration," Bowman said, "to use (it) as an equipment truck for VW events I help sponsor in the St. Louis area. And, it is still going strong."
Bowman estimates that with its patina and original paint, it probably would sell for $40,000 to the right collector.
"The golden years for these vans were the camper years of the 1960-'70s," Bowman said. "They were reasonably priced, mini-motor homes that you also could fit in your garage and drive to work."
Bowman explained that Volkswagen supplied the buses to a contracted German company called Westfalia to build the camper interior, fittings and accessories that then would go to VW dealerships to sell.
With more free time now, Bowman said he is working again on a 1967 Westfalia Campmobile, to keep his 1987 Vanagan Westfalia Camper company.
"Yes, it addictive," Bowman said, "and restoring vans for my collection has given me lots of pleasure throughout my adult life."
In Lancaster, Pennsylvania, the family-owned Autohaus Volkswagen dealership has been in business since 1964, selling lots of Volkswagens, explains second-generation owner Tom Wanner. Wanner started working at the dealership for his parents as a teenager and became general manager in the 1990s. In 2008, he and his wife, Carol, became owners.
Wanner said the VW dealership stocked and sold Volkswagen vans from day one and that he always had a fondness for them. Today, Wanner finds vintage models to buy and rehab or restore. He sells them to customers who, he said, are always looking for vans, all the time.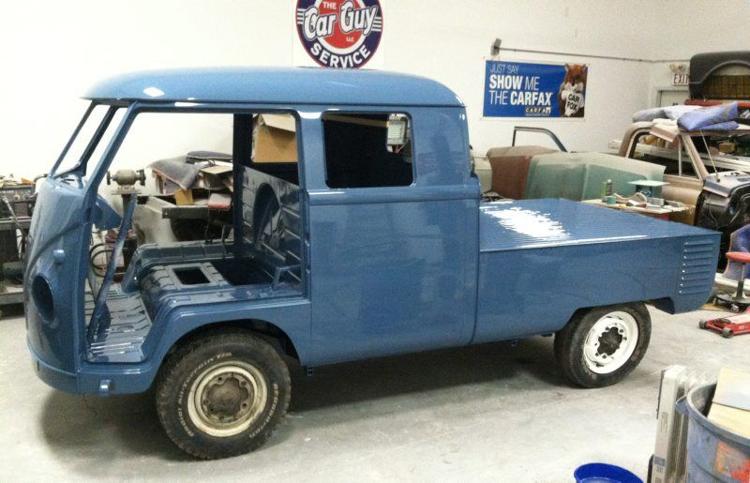 Earlier this spring, Wanner purchased a 1978 T2 camper van from a Florida VW dealer colleague who had taken it in trade from the owner.
"It is 42 years old," Wanner said, "and in excellent, original condition and should sell quickly." He estimates its value at $20,000-plus.
Wanner also owns a 2003 bright-red T4 Eurovan that he had bought to keep, but the van already has had a lot of interest from collectors and he believes it will sell in the $15,000 range.
"It doesn't have the pop-top option," Wanner said. "That would make it more collectible and valuable."
Although vintage vans may be bought at VW dealerships, most candidates for restoration are found by buyers and would-be collectors at online sites or by word-of-mouth. When purchased, the question always is, do I have the time and or expertise to do a restoration that will significantly increase the value of this vehicle? And if the answer is no, collectors look for individuals or companies that specialize in restoration work, which can take significant time and be expensive.
Tom Janiszewski coordinates the Volkswagen Club of America (https://vwclub.org). It is a national club for fans of both old and new VW vehicles dating to 1955, and has more than 100 affiliated clubs in the United States.
Another national group, the Vintage Volkswagen Club of America (https://vvwca.com) was organized in 1976, with 40 chapters, and focuses on older VW vehicles.
Some of the Volkswagen clubs have a specific vehicle interest, Janiszewski said, including the independent Orange County Transporter Organization in California, which focuses on T2s from 1967 and earlier VW buses. With California's moderate climate, there are many VW vans on the West Coast where there also is a strong following from restorers.
VW clubs and local groups across the country sponsor both small and large events for VW collectors. One is a popular three-day gathering for VW buses and vans called the Jerome Jamboree, attracting participants from across the country. It is held each September in Jerome, Arizona, and is sponsored by the Arizona VW Bus Club.
Janiszewski said that today, most club members also are members of VW social-networking sites. Online they share information about their vehicles and events planned for specific vehicle types throughout the year.
Leroy "Buck" Mortorff owns Buck's Custom Auto Center in York, Pennsylvania. He got hooked on fixing and restoring automobiles as a high school vo-tech student in the 1960s. Although he had planned on a career as a mechanic, he spent more than 50 years in the family roofing business. However, he always kept his hand in the automotive field, rebuilding engines and restoring VW vehicles in a garage that housed his roofing trucks.
Mortorff's restoration work over the years has included complete restorations of a 1955 Beetle, a 1963 Beetle and a 1963 VW crew cab pickup. He also rebuilt a 1967 VW Beetle as a street racer.
Mortorff's daily drive is a 1978 VW van he purchased for $1,500 a few years ago. It was in bad shape — rusty and with a crushed roof. He rebuilt it as a modified vehicle with a truck bed and huge toolbox. The custom VW vehicle has streamline 1966 Chevy Impala tail lights, 17-inch BMW wheels and was repainted in its original lime-green color.
"Most of the work I do is for owners," Mortorff said. "They bring me their vehicles, sometimes in boxes, and ask me to restore or just put the vehicle back into driving condition."
His latest project, which has taken almost two years, is the restoration of a Karmann Ghia sports car that is nearly complete.
"My customers have to have patience," Mortorff said, "as I am usually working on multiple vehicles and engines at one time, and I'll get it done and done right, but not next week."
Mortorff and countless collectors like him across the country have had a long fascination with Volkswagen Beetles or the boxy and beautiful Transporters. For them, the restoration work is a labor of love, and they just won't let these iconic vehicles fade away or pass into history.