Fourteen years ago, as executive pastry chef at Donald Trump's Florida resort at Mar-a-Lago, Cedric Barberet was creating a 5-foot-tall, 200-pound, seven-layer wedding cake for Trump's wedding to the former Melania Knauss.
Barberet, who today co-owns Bistro Barberet & Bakery, 26 E. King St., with his wife, Estelle, has learned that a piece of cake he made for the Trumps' special day was sold Feb. 7 through a New England-based auction house. It was bought for nearly $2,000 by a controversial artist.
"I think it's very surprising that people are willing to spend that much money," Barberet says. "Yes, it's part of a wedding (for) someone who is now at the head of a country, but I never thought people would spend $2,000 for a cake that probably wouldn't be edible anymore."
The Washington Post reported the miniature cake in a gold-monogrammed box, one of the hundreds Barberet created and packaged as take-home favors at the star-studded Jan. 22, 2005, wedding, was bought by artist Andres Serrano for $1,880.
Serrano is famous — some might say infamous — for a 1987 photograph he created of a crucifix submerged in his own urine.
Interviewed by The Art Newspaper, Serrano declined to say what he would do with the cake — or whether it might become part of an art piece.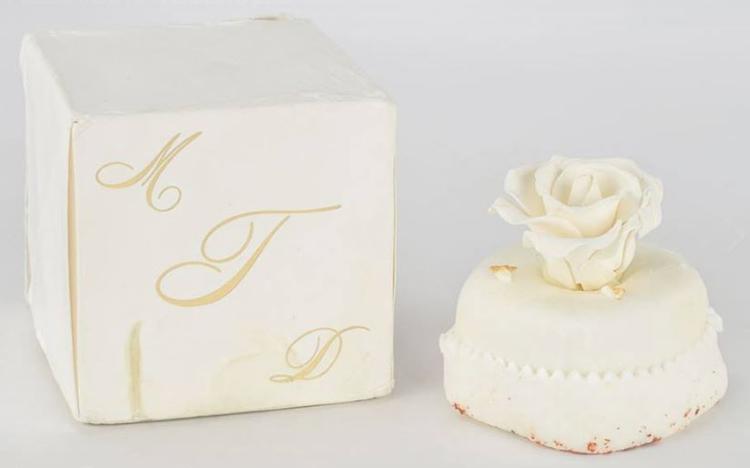 Serrano photographed Donald Trump in the early 2000s as part of his "America" series of images of both famous and everyday Americans.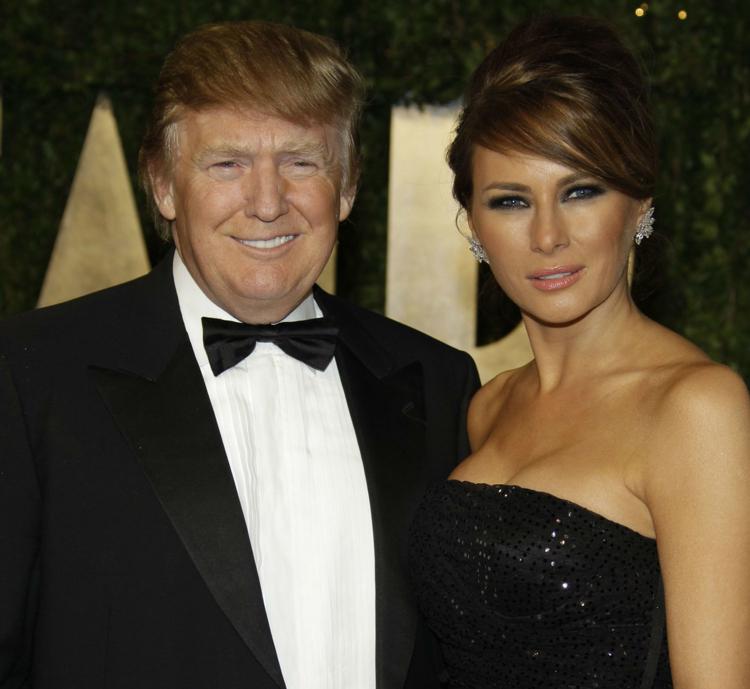 Different cakes
Barberet made three types of cake for the wedding of the future president and first lady: an elaborate showpiece cake, the separate sheet cakes that were served to the guests and the individual cakes taken home by the guests.
"I was in charge of all of them, actually," Barberet says.
"The big (cake) was Grand Marnier and chiffon orange with fondant and a lot of flowers,  and then we had sheet cakes in the back, also, because of the complexity of the cake and the weight of it," he says.
"And we also had individual handmade wedding cakes, with gum-paste flowers, rolled fondant and 24-karat gold leaf, and this one was dark chocolate and chocolate truffle ganache," Barberet says.
"I sat down with Melania at least two months prior to the event," Barberet says. "She wanted a large cake and something like a party favor, and wanted to do a mini version of the wedding cake to take home. So, I took care of the cake (and) I took care of the packaging with the monograms.
"We did a tasting with Melania," Barberet says, and the Grand Marnier was the cake she liked. She also liked the smaller chocolate cakes, he adds, because they featured a contrasting flavor to the cake served during the reception.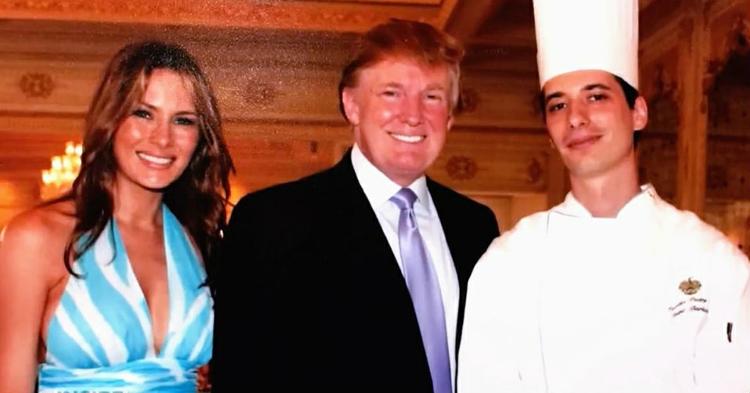 "The sheet cake was the exact replica inside of what was in the large wedding cake," Barberet says. "The only thing was, because of all the flowers being wired and inserted into the cake in order to stand up the way they were, we did only one insert in the cake that was real. Everything else was a dummy cake." 
The sheet cakes were back in the kitchen, he says, "for a better presentation and for a better flavor and texture, so you don't have a cake that (was) sitting for hours for nothing."
Celebrity guests
A lot of celebrities had a slice of Barberet's cake that day.
"You had Shaquille O'Neal, you had the Clintons, the Giulianis and Billy Joel and so many more famous people," Barberet recalls.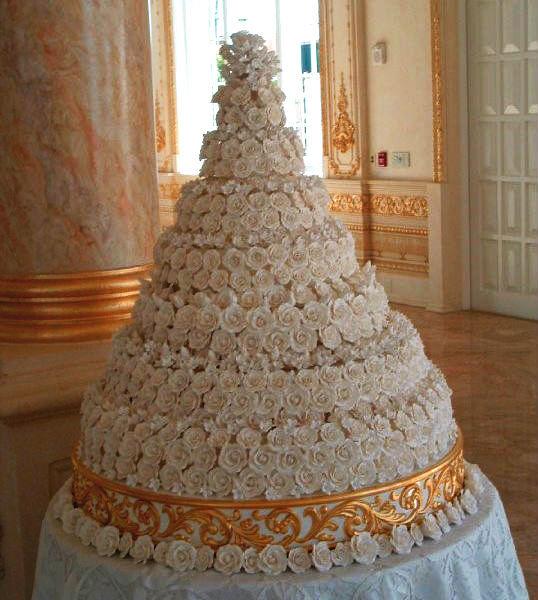 Barbara Walters displayed one of the boxed cakes on ABC's "The View" soon after the wedding.
Barberet recalls that, not long after the wedding, some of the individual cakes were being auctioned off online. 
"A couple of days after the wedding," he says, "there were some boxes of leftovers, and I'm sure some people put their hands on it. On eBay, a few days later you could see some of those wedding cakes for sale for like $120, $160, $260.
"They should have waited another 10 years," Barbaret says. "It would have been a better return, I guess."
Another boxed cake was sold through a California auction company in November 2017 for $2,400.
Barberet did not save any of the cake from that day.
"It's like the shoemaker's story," he says with a laugh, referring to the old adage, "The shoemaker's children always go barefoot."
"Maybe I should have put it on eBay," he adds.
Barberet, who grew up the son of a pastry chef near Lyon, France, has also been an executive pastry chef at prestigious restaurants such as Buddakan and the former Le Bec-Fin in Philadelphia, and the M Resort casino and spa in Las Vegas.
"I don't want to know what he's going to do with it," Barberet says of Serrano's purchase of one of the cakes he created. "Me, as an artist doing a piece like this, I don't think I would appreciate" what Serrano might do to it.
However, Barberet says, "he paid for it, he can do whatever. But it's a shame."
For more Lancaster County food news: