Crystal Consylman lives with a relentless, constant headache.
The Lancaster woman has suffered from complex, chronic migraines since 2014. When her pain level rises, she experiences slurred speech and other stroke-like symptoms.
Early in 2016, Consylman, 39, heard of an ear piercing that could help her migraines. Called a daith piercing, it passes through the ear's innermost cartilage. Some say the piercing helps alleviate chronic migraines, with certain individuals praising the piercing's power for eliminating their headaches altogether.
After receiving brain ablation treatment, which destroys targeted brain tissue to relieve chronic headaches, Consylman got a daith piercing at Royal Pain Tattoo in Lancaster city. Consylman says her piercing, in addition to the treatment, has helped bring her pain level down from a 6 or a 7 to a 2 or a 3.
Daith history
The creation of the daith piercing is widely credited to Erik Dakota, a California body piercer. Dakota also is credited with the first rook piercing, which is done on the ridge just above the daith.
The name is said to have come from the Hebrew word for knowledge, da'at. While it's commonly pronounced to rhyme with "faith," the correct pronunciation rhymes with "moth."
Several articles have circulated on social media in recent months about the daith's ability to alleviate the pain of migraine sufferers. Some stories mention that it helps anxiety, too. No reputable medical studies support either claim, and the articles are largely based on individual experiences.
According to the National Headache Foundation, more than 37 million Americans suffer from migraines, a headache that is often accompanied by nausea and sensitivity to light and sound. Most migraine sufferers are women.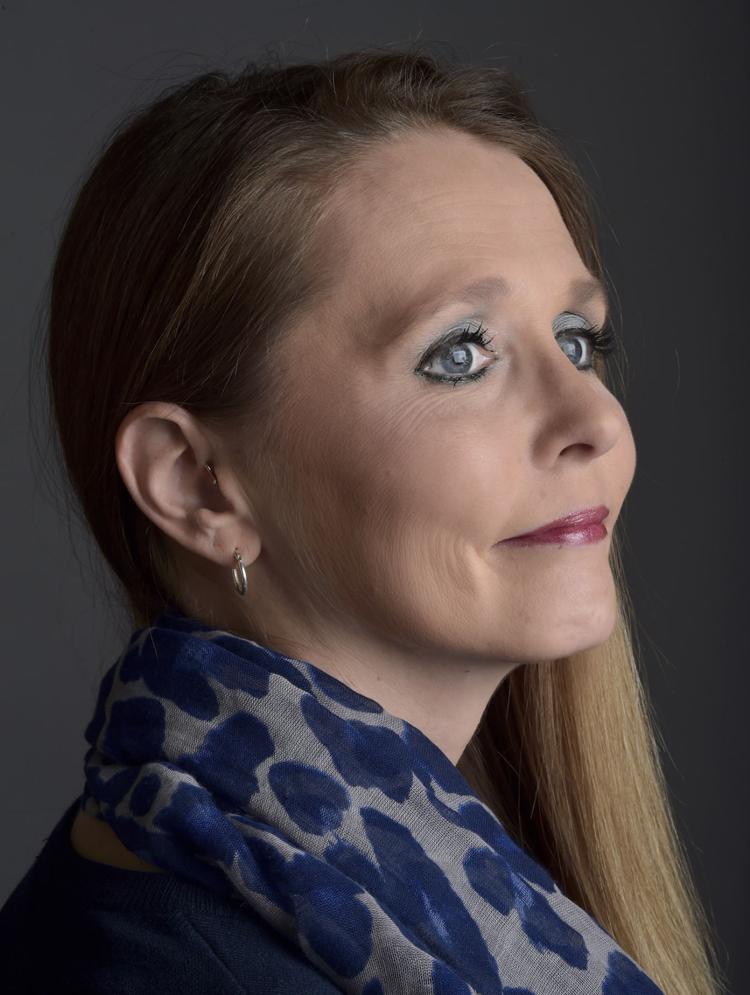 Similar to acupuncture
Dr. Joseph Degenhard of Wellspan Family Medicine first heard of the daith piercing from one of his patients, a frequent migraine sufferer.
"She did report that, initially, she thought it reduced her frequency of migraines, but as time went on she feels like she is about back where she had started before she got this piercing," Degenhard says.
Degenhard sometimes uses acupuncture to treat patients with chronic migraines. He sees some similarities between the daith piercing and acupuncture treatment.
"It could be related to the large intestine, which we might utilize for ear acupuncture," Degenhard says. Many migraine sufferers experience nausea, vomiting or other abdominal discomfort.
Degenhard believes the piercing is most similar to in-dwelling acupuncture studs. While most acupuncture therapy removes needles after a limited period of time, studs are intended to stay in for a week or so and naturally work themselves out of the body.
"Potentially, that could be a site that would be used for that," Degenhard says of the daith piercing placement. "When I do acupuncture for a patient, I don't just do ear only, but there are points on the ear that can be helpful for it, depending on what their cluster of symptoms is."
Some articles suggest getting the piercing on the side where pain is most prominently felt. While Degenhard doesn't completely disagree with that line of thinking, it's not the method he'd suggest.
"I would think you might get a better result with both sides done," Degenhard says.
If a migraine sufferer is thinking about getting a daith piercing, Degenhard suggests trying acupuncture first to see if that therapy offers relief.
Spike in interest
Ashley Brubaker, a body piercer at 717 Tattoo, says she believes an online article from a few years ago has increased the number of customers asking for the daith piercing.
"Ever since then, it's been a huge spike in how many people come in and get the piercing done," Brubaker says.
Almost everyone who gets the daith piercing mentions the connection to alleviating migraines, Brubaker says.
"It's actually kind of uncommon that someone comes in now just to get it for the look of it," Brubaker says.
Dayna Hackman of Royal Pain Tattoo estimates she does three to five daith piercings a week. She saw interest rise in the piercing over the past six months. Like Brubaker, Hackman's clients are almost always seeking migraine relief when inquiring about the daith piercing.
Brubaker and Hackman both say the majority of clients seeking the daith piercing are women.
Mark "Gep" Gephart, a body piercer and tattoo removal technician at 717 Tattoo, estimates he has done 500 daith piercings in the last year. Gephart says his daith piercing clients have run the gamut of ages.
"This past week I had 73-year-old; she had her second one done. But I've done all the way down to 16 years old," Gephart says.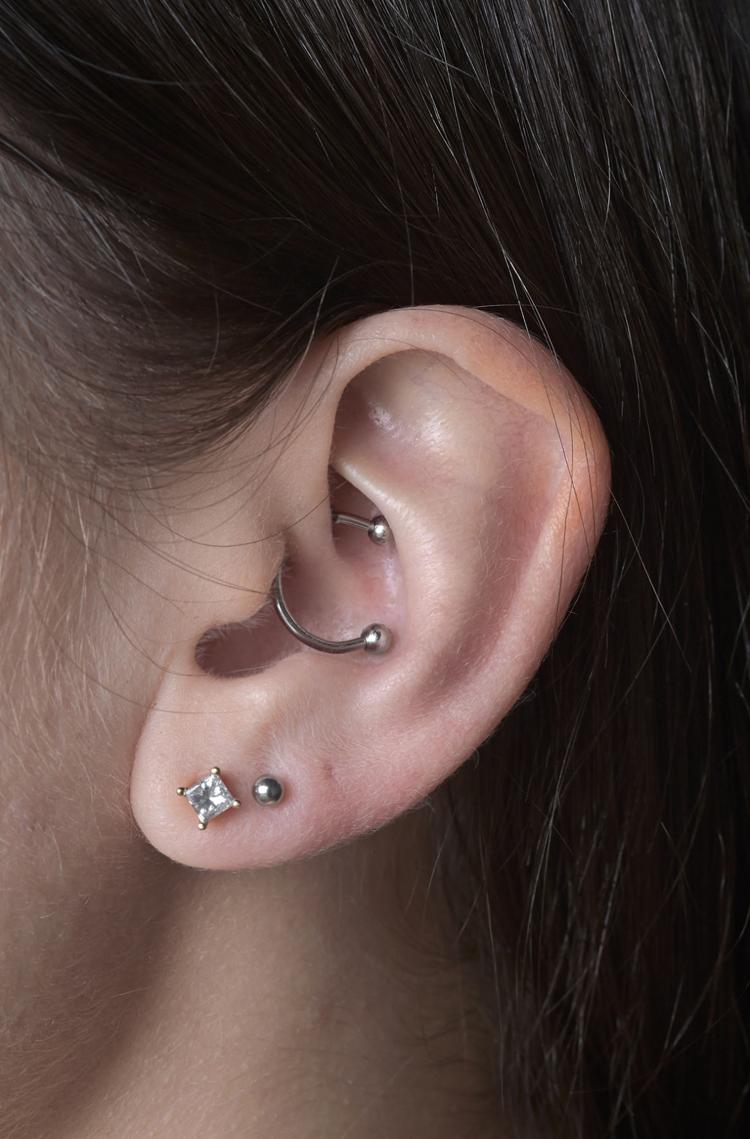 Results
Gephart's mother, a frequent migraine sufferer, also got a daith piercing.
"She has definitely had less (migraines), that I know of," Gephart says. "I know for a while she didn't have any."
Brubaker remembers a 16-year-old girl who suffered chronic migraines. She says the girl's doctors were suggesting the use of prescription drugs, but the parents wanted to try alternative treatment because of her age.
"She came in and got both of her daiths pierced, which is what the neurologist has suggested, and she hasn't had one since," Brubaker says.
Hackman estimates that 50 percent of her daith piercing customers at Royal Pain have experienced some level of migraine relief.
"Some clients I've had that have had ongoing migraines every single day, they've said it's lessened a bit, but they still get migraines," Hackman says. "I've had a couple people say they haven't had a migraine. And I've had some people say it didn't really do anything."
Consylman says she'd recommend the piercing to other migraine sufferers. She'll occasionally play with the earring by moving it back and forth, which she says provides relief. (She waited until the piercing healed to try this, though.)
"If it can help mine, I know that it works for people who suffer from just regular migraines probably a little better than it does for me," Consylman says.