The yoga class filled with kids starts with a tree pose, in which each child balances on one leg with arms overhead.
Then the participants, known as yogis, start twirling around, sliding across the slippery floor and flailing on their backs.
They refocus and gather in a circle to make a yoga version of the wave, each one bowing to the next.
Kids in Lancaster Recreation Commission's afterschool programs for the School District of Lancaster now have the chance to take yoga classes.
For most of the elementary school students, this is their first time practicing yoga. Organizers are excited to share a new type of exercise, one that incorporates mindfulness and can be done anywhere with no equipment. They would like to expand it and make yoga available to the recreation commission's preschool kids.
This introduction of yoga into its program is part of the nonprofit's push toward the idea of physical literacy. Instead of measuring pull-ups or how long it takes to run a mile, physical literacy is knowing and understanding different activities and having the motivation to move instead of just worrying about passing gym class. Learning these skills at a young age helps to build a love of movement.
"What could somebody learn before age 12 and do it for the rest of their lives?" wondered Audra Landers, director of sports services for Lancaster Rec.
An answer came during a meeting with Beth Weaver, whose children are part of the recreation commission's programs. Weaver, a yoga teacher, was looking for ways to bring yoga to more people.
The rec commission had the kids; Weaver, executive director of AIM to Empower, had access to yoga teachers. They created a pilot program at Burrowes Elementary School in the spring. The kids had yoga class once a week for eight weeks.
Even in that short time, teachers noticed the kids were more focused and had fewer behavioral issues.
"There was a huge shift in the kiddos in their attention span," Weaver says.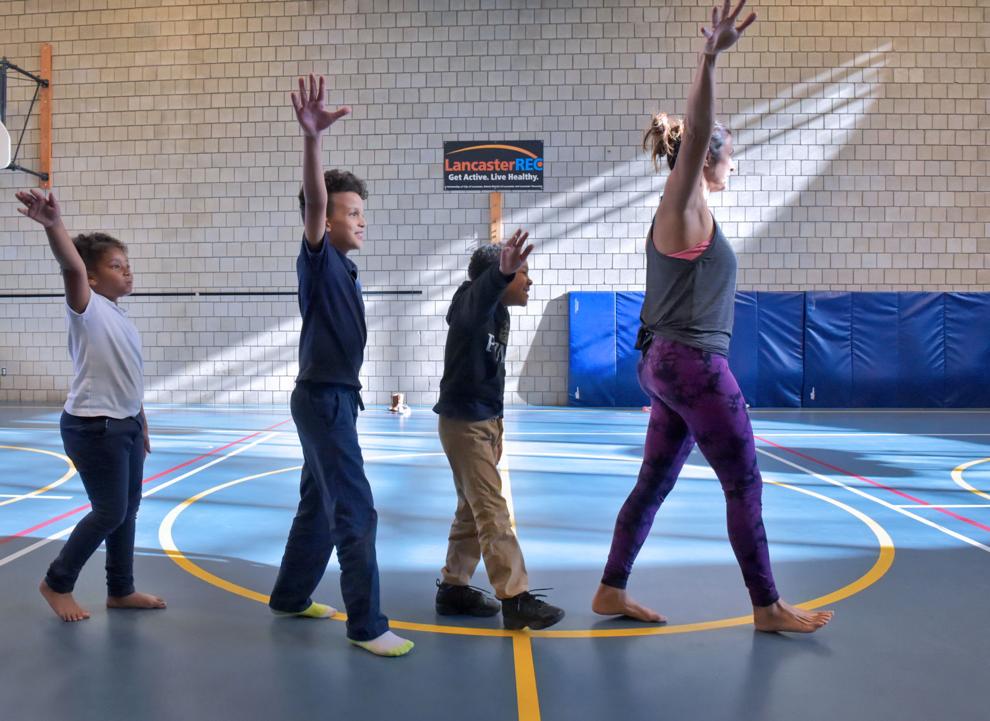 The class went so well that this fall it expanded to the rec commission's afterschool programs at a dozen School District of Lancaster elementary schools. AIM to Empower recruited teachers for the expansion. The nonprofit, supported by Evolution Power Yoga, started to offer the yoga classes in December.
The weekly classes are not mandatory and attract anywhere from just a few to close to 30 children.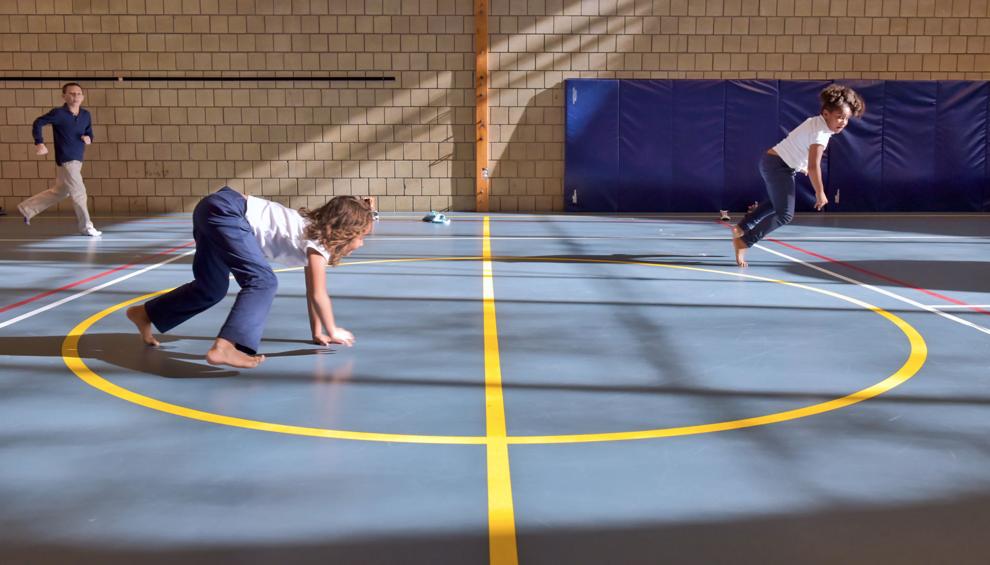 Some of the poses are the same as in a class for grown-ups. Others are more playful, like the bear crawl or the elephant trunk walk.
Along with the movement, there is meditation. Being able to stop and breathe is a skill anyone can use to calm down during chaotic times, Landers says.
Being able to center oneself is especially important for children in high-poverty areas who experience trauma, says Scott Richardson, AIM's director of research and development. He points to growing research that shows meditation and yoga help the brain grow and improve emotional well-being.
There's also reflection. Teachers ask each child to share what they were proud of that day or how they were kind to someone.
"That's really empowering, too, because they have a million answers," says Audrey Heinze, the yoga teacher at Fulton Elementary. "It's just asking the question and sharing with one another."
She's heard from her yogis that they've taught poses to other members of their households. She likes knowing that she's planting the seeds of something important.
"They know that they already have everything they need within to be calm, to be peaceful, to be kind," she says.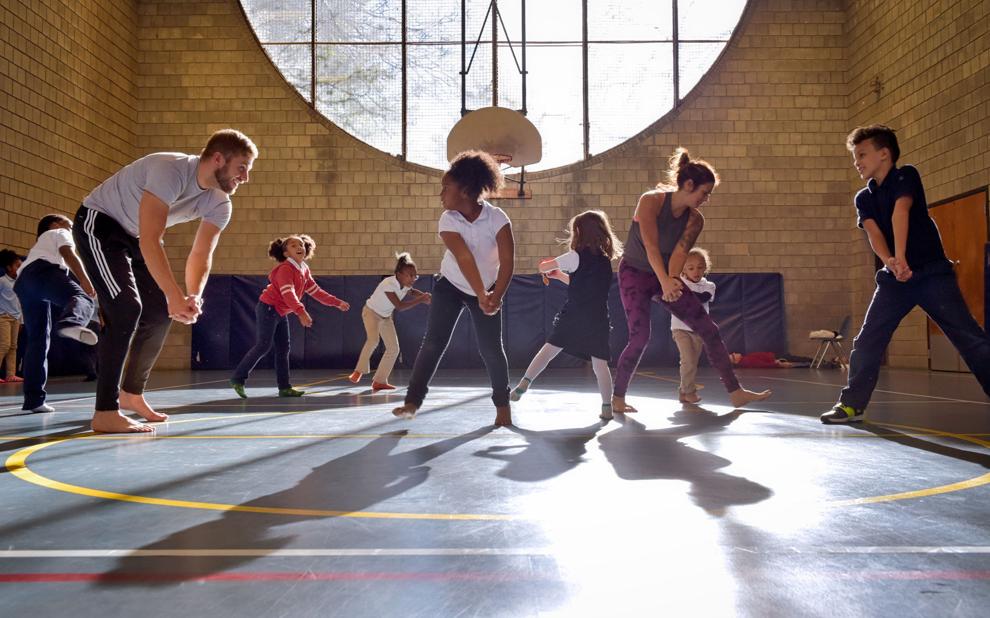 The yoga classes are starting small, but Landers sees the bigger picture.
"At the end of the day, it's infiltrating tiny populations, but this shift overall is going to be super-impactful," she says. "We're getting, hopefully at (some) point, every kid in the school district in our future. That cultural shift would be extremely significant. The world would be a much better place."
Landers would like to expand to the rec commission's preschool programs.
"That's when their minds are little sponges. It's that whole physical literacy concept that we've been trying to focus on," she says. "The earlier you can get any kid involved in anything and make them love it and appreciate it, the longer they'll do it."
After that happens, the team wants to bring yoga and breathing exercises into the classroom.