Juul, My Jet and My. VON ERL. are a new wave of electronic cigarette brands which are gaining in popularity among teenagers. Juul is the most widely available brand and has the catchiest name, so most teens refer to this category of e-cigarettes by this name.
Regardless of how your teen may view them, Juuls are not a toy, a technology or a stress reliever. These vaping devices allow a person to inhale nicotine using a small, flash drive-like device which holds a nicotine cartridge and heats it to allow for inhalation. They are the latest craze among teenagers and seem to be spreading like wildfire.
By law in Pennsylvania, you must be 18 to purchase an e-cigarette, but they are readily available at most convenience and grocery stores. Based on interviews with local teens, it is very easy to obtain a Juul starter kit (it retails for around $50) regardless of your age. You can then can choose between appealing flavors such as creme brulee, cool mint, cool cucumber or fruit medley.
The popularity of these devices highlights a problem that health care providers have been emphasizing for the last few years: Vaping is attractive to kids. And manufacturers make it even more so with tech-like devices and fruity flavors.
We have learned a few things about vaping, and the news is not good. Teens are more likely to vape than to smoke cigarettes. Teens who use e-cigarettes are more likely to start smoking and become addicted to nicotine. According to the National Institute on Drug Abuse, 66 percent of teens think vaping is not harmful, and 10 percent of our eighth-graders say they use e-cigarette products at least once a month.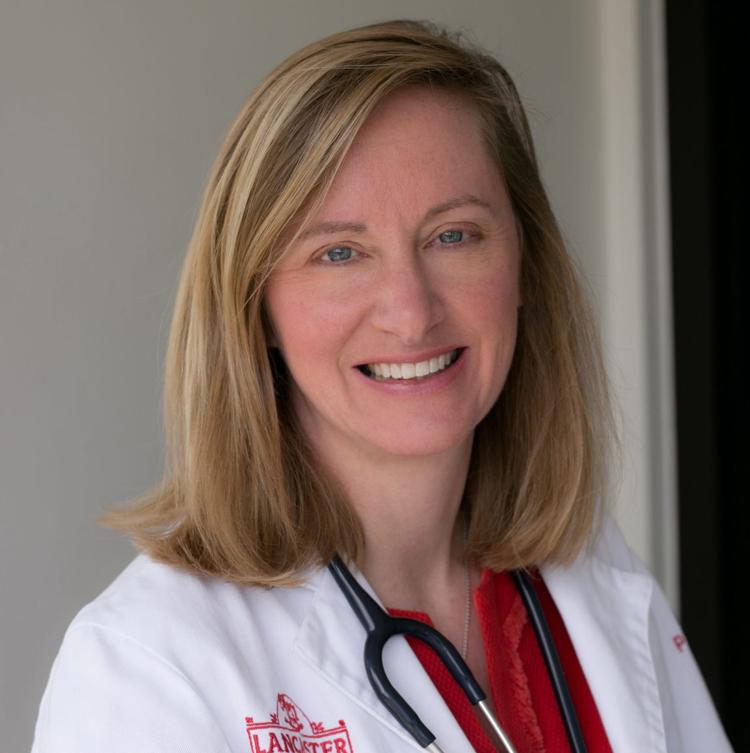 This is devastating. Thanks to years of tobacco education, we finally were starting to make a difference in this country, as we watched smoking rates among teens drop. Enter e-cigarettes, with their savvy and subtle attractiveness, and we are back to a great risk of nicotine addiction among our young adults.
"Cigalike technologies," as they are referred to in the industry, are attractive to teens because they are very easy to hide. They fit in your pocket, have no odor, make minimal smoke, and a single cartridge is equivalent to smoking an entire pack of cigarettes.
Teens use Instagram and Snapchat to brag about vaping in school and getting away with it. Teachers tell stories of students using Juuls right in front of their faces. And most parents do not even know what they are.
Some people have also figured out how to make a bad thing even worse. The internet is full of videos and advice on how to make device cartridges that contain THC or other hallucinogens. The device can be slightly altered to allow teens to inhale drugs discreetly. THC oil can be purchased easily without restriction. And it is impossible to tell what is in the cartridge — nicotine, marijuana or just water and scent — simply by looking at the device. Synthetic drugs, including a dangerous form of bath salts called Flakka, are becoming more widely available in a form designed for vape pens and Juuls.
Parents, first arm yourself with knowledge and know about these products. Here are the facts:
— Vape devices including the Juul are small, lightweight and look like a technological device such as a flash drive.
— Pods or cartridges insert into the device to allow the user to inhale the drug. Nicotine is the most common, but many other things can go into it, too.
— Teens rarely have a good understanding of the devices' dangers, which include overdose and addiction.
— Vaping nicotine leads to all of the side effects of the drug, including vascular disease, anxiety, sleep disturbances and irregular heartbeats. Too much nicotine can cause dangerously abnormal heart rhythms (arrhythmias), vomiting or seizures.
— Truthful information about these products is disguised by fancy marketing and sites such as vapingdaily.com, which downplay the health risks of nicotine exposure. This same website features photos of young people vaping, and even a section on celebrity vaping.
Once you know the facts, you should speak to your children about the risks of vaping. Use open-ended questions such as: "What do you know about a Juul?" or "What do you think of people who vape?" Help them to understand the risks of using these things and let them know they are not something you approve of. Remember, you are their best chance for navigating this complicated world.
I also encourage parents to take it one step further and ask your school to include vaping and e-cigarettes in their anti-risk student education programs. Every school should have a no-tolerance policy for these devices. You are not allowed to smoke cigarettes on school properties; the same rules should apply here.
Dr. Pia Fenimore, of Lancaster Pediatric Associates, answers questions about children's health. You can submit questions at Features@LNPnews.com.