You've heard of farm-to-table food.
But have you heard of table-to-farm dinners?
For these dinners, you can walk or take a wagon ride to a picturesque farm field, where a meal awaits. Whether it's a table long enough to seat a few hundred people or tables for 10, these dinners are served on the farm where much of the food was grown.
B&H Organic Produce in Caernarvon Township partnered with Chef Philip-Georges Davis a few years ago to make seasonal dinners at the farm, with produce grown there and other ingredients found nearby.
And the Field of Hope dinner is an annual fundraiser for locals with outstanding medical bills.
Here's more about the remaining farm dinners you can find in Lancaster County through the fall.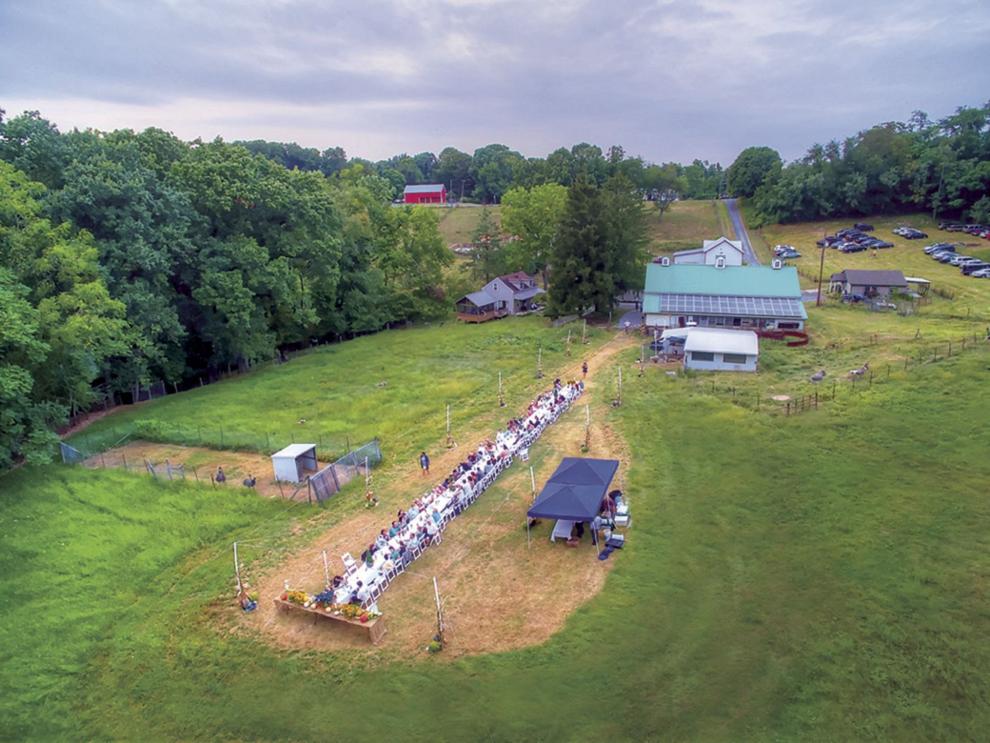 Farm-to-Fork Dinners
Host: Lancaster County Field of Hope
Where: The Heth Farm, 4338 Fairview Road, Columbia
Details: The fundraiser dinner raises money for families with health hardships. Dinner includes beer from Mad Chef Craft Brewing and live music.
When: Saturday, Sept. 14, 4-9 p.m.
Cost: $160 each. To buy tickets, visit lancofieldofhope.com or call 717-538-3877.
Why they host a meal on a farm: The Heths enjoy cooking and wanted to help those in need.
Farm to Table Dinners
Host: B&H Organic Produce.
Where: At the B&H Farm, 211 Twin County Road, Morgantown.
Details: Chef Philip-Georges Davis will collaborate with farmer Erica Lavdanski on two dinners in the field (or in the greenhouse if it rains or is too cold.)
When: Saturdays, Sept. 21 and Oct. 5, 5:30 p.m.
Menu: Chef Davis will create a fixed six-course meal with organic vegetables from the farm and other locally harvested ingredients. The menu will be determined by the chef on the day of the meal.
Cost: $100 per person. Visit bit.ly/BHDinner2019 to buy tickets.
Why they host a meal on a farm: These dinners share the true meaning of farm to table.