A diagnosis of diabetes may seem life-changing, and it is. But it's only the start.
Learning how to manage the condition is a lifelong priority, and the requirements may change as the person gets older or starts an exercise routine or has other health issues crop up.
For about a decade, Dr. Matthew Corcoran, an endocrinologist, diabetes educator and exercise specialist, has run a Lancaster-based camp for teens
and adults who have diabetes. Diabetes Training Camp, a nearly weeklong program, provides training, education, small-group discussions and one-on-one expert counseling, primarily for people who have Type 1 diabetes.
Now, as the camp expands to a new level of service, Corcoran has been honored for his work. He is featured in Diabetes Forecast, the publication of the American Diabetes Association, as a Diabetes All-Star, and is on the
publication's 2016 list of People to Know.
'The entire team'
Some changes are brewing at Diabetes Training Camp, changes that make Corcoran excited about growing the number of people who will be able to participate.
Though Corcoran, a 1986 Lancaster Catholic High School graduate, has been running the business himself for about a decade, he says, "over the past two years or so, (my family has) decided we'd like to create a nonprofit to be the business that runs our camps and programs.
"The real impetus" for this change, he says, was "to secure government recognition as a tax-exempt, public charity." That status change, recently approved, opens up other avenues for partnerships and delivering (services) to the community of diabetes."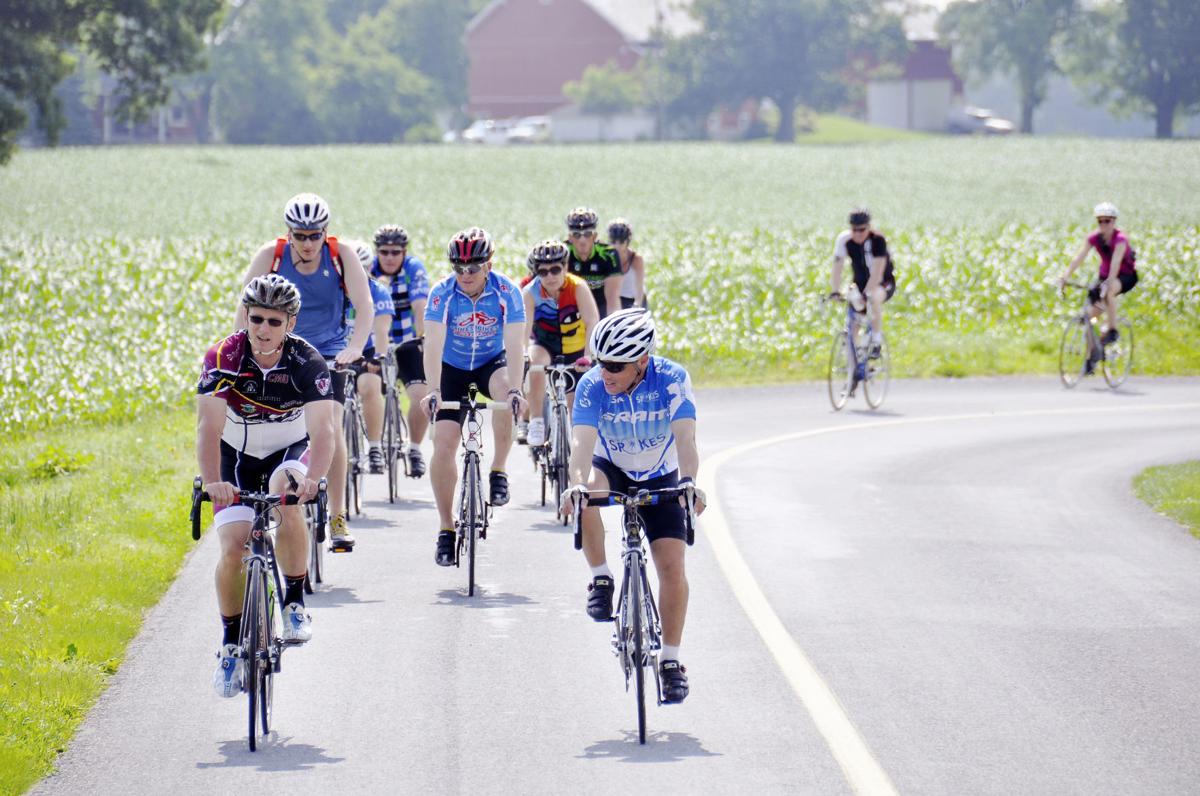 During the 2016 camp season, for example, $20,000 in scholarship money was available for campers who qualified, the first year such help was available. An "epic bike ride" organized by longtime staffers formed the basis for a new $40,000 scholarship fund.
"A major priority is to get more people through our program," Corcoran says, and nonprofit status "opens avenues at the grassroots level."
And it's an example, he adds, of how much Diabetes Training Camp's success — and his recent national honor — comes from the training camp staff members and other volunteers.
"A group of 20 to 30 staff members ... over the years have contributed to the work of our camps and now our foundation's work," he says. The Diabetes All-Star title "is really recognition of the entire team."
What's next?
Two or three camps are scheduled to take place in Lancaster next summer, Corcoran says. "They'll follow a very similar paradigm of what we've done over the years," a program of multisport training, nutrition, education and
one-on-one consultations with experts in those fields along with mental skills, diabetes management and exercise physiology, aimed at everyone from novices to triathletes.
Now, Corcoran says, "we're looking to expand into the younger adult community, teenage and college-age kids. We're planning to introduce programming directed toward them and their support systems, and we're also looking to develop programming toward Type 2 diabetes. It's just a continuation, he says, of the work that has been the focus for him and his family for years.
Diabetes wasn't on his radar screen "until late in my residency in internal medicine, which opens the doors to all the subspecialties" — including
endocrinology, which studies and treats hormone imbalances such as diabetes. Then, toward the end of his training, a niece was diagnosed with
Type 1 diabetes.
"Everything fell together," he says now. "That's not really how you want to create that passion but, in an odd sort of way, her inspiration has done that for me."
That tie to family has continued throughout his career and the work
of Diabetes Training Camp, he says. His wife, Jody, has taken on "a lot of the day-to-day business operation, and it wouldn't be possible without her. My own parents, who still live in Lancaster (father Dr. John J. Corcoran, a retired ob-gyn, and mother Mickey), and my brother and sister have contributed in so many ways.
"And my two sons are part of it now, too." Brennan is 2, and Finn is 10 months, "and we work the camp together as a family."