Sabah Jabri emerges through swinging doors from the kitchen at the Café at Ten Thousand Villages in Ephrata, carrying a steaming bowl of soup.
It's a hearty soup, filled with chunks of chicken breast, potatoes, carrots, onions and chickpeas.
The soup, Sabah says, is also filled with love for friends in a faraway country — friends who cared for her and her children during a tough time of transition.
In 2007, Sabah, her husband, Alaa, and their three children fled Baghdad, Iraq, when fighting between Sunni and Shiite militias made daily life unbearable.
They wound up in Syria for a year, cared for by a family whose house — and whose soup — they shared.
Fleeing for safety
Sabah and her family lived a good life in Baghdad, she recalls. Having earned a degree in accounting, she took care of her children, and her husband was a civil engineer.
"But, after the (Iraq) War, everything started to be a bad situation," she says.
"There were bombs everywhere," she recalls. "There was no safety for my children to go to school. They saw the blood everywhere. I was worried about my children every minute.
"I don't want to remember all those stories," Sabah says. "I'll never forget it. But I try to go ahead with my life. I wanted to find peace for my children. …. So I decided to leave everything — my house, all my life — behind me."
They fled Iraq with just their identification documents and the clothes on their backs.
They moved to Syria, first to Damascus and then to Homs," this old, lovely city," Sabah says.
The sudden freedom to move around was liberating for the Jabris.
"We were walking every day to go to church," she says; the family is Christian. "We didn't care what time … morning, afternoon and evening. We lived, in Syria, a beautiful life. It was fun. It was safety."
"It was very safe back then (in Syria)," says Sabah's daughter, Mina, 24. "For the first time, I could walk to school. In Baghdad, my parents had to drive me back and forth" because of the constant danger.
This was a few years before the Syrian civil war, which has resulted in the deaths of hundreds of thousands and has displaced millions of Syrian refugees.
"When we moved to Homs," Sabah says, "we lived with a family. … And by the chance, the owner of the house, the lady's name was Sabah, the same name (as mine).
"So we lived together as one family," Sabah Jabri says, sharing the cooking duties, sharing meals and morning coffee and snacks.
"They were very warm and welcoming. I felt more at home there than I did in Baghdad," Mina says.
"They were like a second family to us," Sabah recalls. "When my husband went back (to Iraq) to get some papers, they were taking care of us."
After a year in Syria, Mina Jabri says, the family heard from the United Nations High Commission for Refugees that they'd been assigned to emigrate again, to Ephrata.
The Jabris were sponsored by a local church which helped the family find a home and jobs when they first arrived in Ephrata — "just until we could stand on our own," Sabah adds.
Two years ago, Sabah began working in the store and café at Ten Thousand Villages.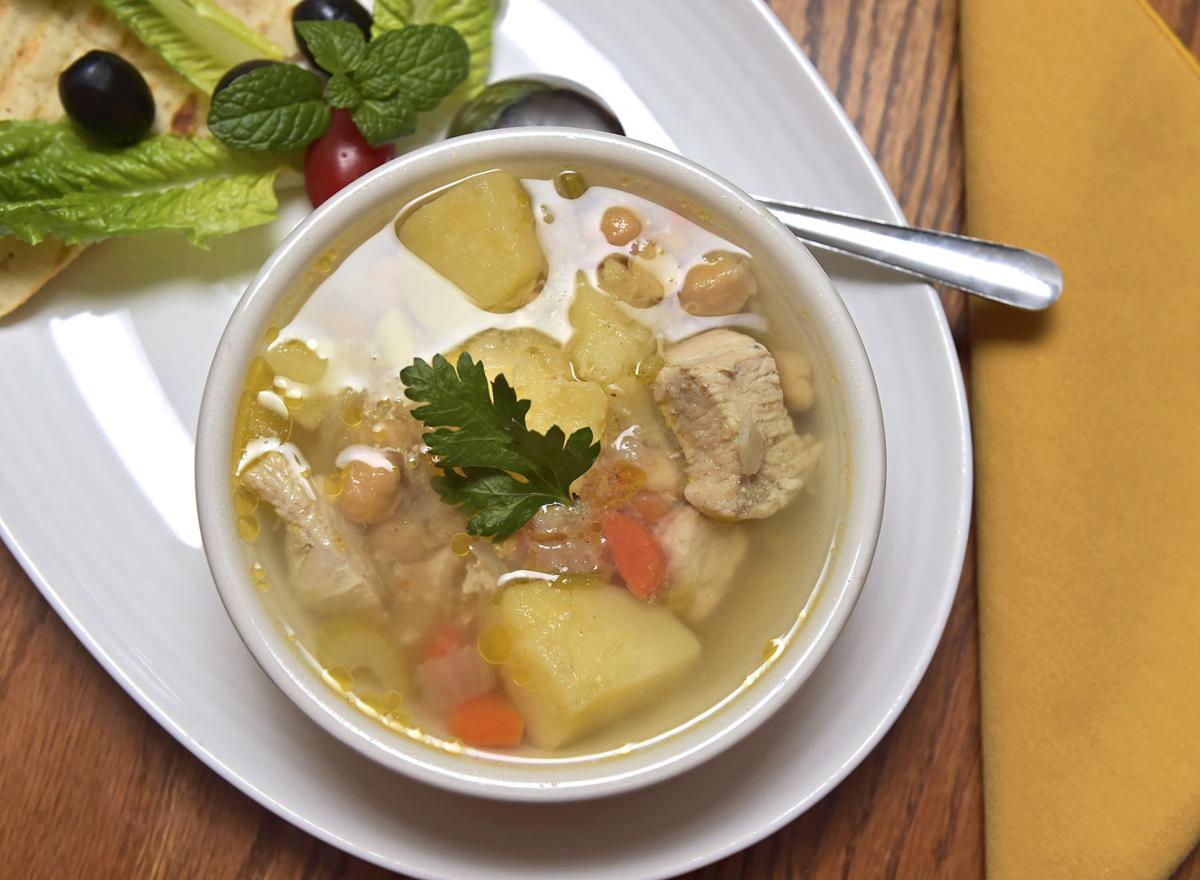 A tribute in soup
The other Sabah — the one in the Syrian family — had made the Jabris a chicken soup, which is called yakhni, during their year of shared happiness.
"I loved it," Sabah recalls. "And then, one time, here (at Ten Thousand Villages), when they were asking me to cook some kind of soup, I said, OK. I feel like I need to do this one food. After I cooked it, everybody loved this soup.
"I didn't have a name for this soup," she said, "but I would be happy to remember all my friends in that country, and call it Syrian Chicken Soup."
The soup now spends time on the menu at the café, along with Iraqi dishes Sabah cooks, such as a shawarma chicken sandwich (a gyrolike dish), Iraqi quiche and Iraqi spinach soup.
Worth the sacrifice
After all the turmoil in their lives, the Jabris have seen their children thrive in America.
The Jabris' sons, Marwan, 22, and Bashar, 19, are studying engineering at the University of Pittsburgh and Penn State, respectively.
Mina graduated from Millersville University with a degree in chemistry, and now works at Lancaster Laboratories.
Fleeing Baghdad suddenly, and then leaving Syria after just one year, "was difficult," Mina recalls. "But we were young. It was probably easier for us to adapt."
Volunteering at a hospital, a library and other places helped her become part of the community.
"It helped me develop my English and make progress in my learning and opened my eyes to this new society," Mina adds.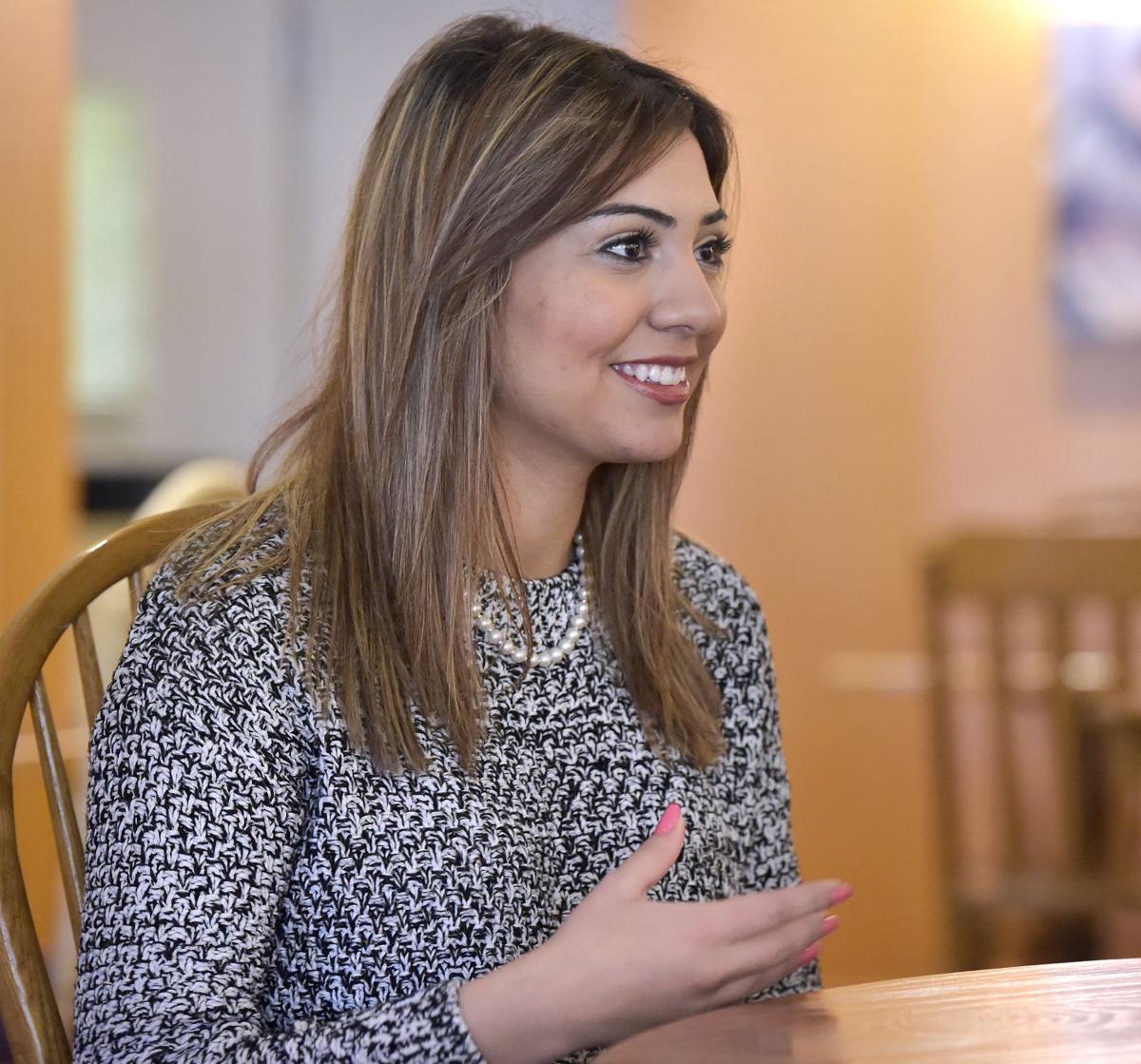 "We didn't feel homesick, compared to my parents, who did experience that," she adds.
Mina says she and her brothers realize the sacrifice their parents made for them.
"We are thankful for that and that's why we're all here, and safe, and getting all the education we desire," she says.
Alaa Jabri has worked with a temp agency, and now works in quality control.
Sabah is the interim manager at Ten Thousand Villages' café. She has launched her own company, Jabri Baked Goods, through which she makes and sells Iraqi-style baklava at the café.
And she will continue making Syrian Chicken Soup, and keeping alive the memories of a year with a family who cared for them.
"I still remember all the nice memories and that love from all the people around me in Syria," Sabah says. "I'm still in touch with them. I want to thank them, because we lived a beautiful life there."