Amish couples usually keep a wedding announcement secret until it's revealed or "published" in church.
Still, there's plenty of speculation over who will be married as the curious search for telltale signs.
"Folks watch to see whether families with marriage-eligible girls might be painting their homes," said Karen M. Johnson-Weiner. "And whether those girls might be sewing new dark blue dresses."
Others say you can spot the home of someone planning a wedding by the garden, which will be filled with the celery that will later decorate the wedding tables.
Some Amish couples, however, do mail save-the-date cards months before the big announcement, giving away the secret.
As Amish communities grow and move away from farming, life changes, and so do weddings. Even in more conservative communities, couples no longer have to wait until the threshing and corn shucking is finished for wedding season to start. As Amish settlements multiply, there simply aren't enough fall Thursdays to host all of these weddings.
Johnson-Weiner was a scholar-in-residence at Elizabethtown College's Young Center for Anabaptist and Pietist Studies during a recent fall semester.
She was caught up in her own daughter's wedding planning and began looking into Amish weddings. The professor of anthropology at State University of New York-Potsdam discovered weddings that are rooted in tradition but undergoing changes, just like the community.
"While observing the Lancaster Amish wedding season up close, I began to realize how much the wedding ceremony reveals about the Amish community itself," she said.
Today, some couples might invite as many as hundreds people and buy items like invitations and baked goods instead of making them by hand. They might rent a kitchen trailer to handle the massive amount of food. The hymns might be sung in English instead of German.
While many of these changes happen first in some of the more progressive and less-agrarian Amish communities like those in Lancaster, smaller and more conservative communities also have seen some changes.
The wedding itself and the core traditions, however, remain the same. Johnson-Weiner shared her research during a talk at Elizabethtown College.
The announcement
The wedding is announced, or "published," at the end of a church service.
"In Lancaster County, the bride generally stays home from church the morning she is published," Johnson-Weiner said. "Traditionally, she prepares lunch for the groom and they eat together, a moment of calm before the preparation begins."
Small settlements publish 10 days before the wedding but progressive settlements can publish long before, partially because there are more people getting married.
Setting a date
The traditional wedding season for Lancaster County's Amish extends from late October through the end of December, but that's changing as families leave the farm.
"Even in Lancaster County, young people are increasingly tying the knot in spring," Johnson-Weiner said. "As one Lancaster parent put it, 'We're no longer driven by the calendar.' "
Actually, Johnson-Weiner said she found that more than a third of modern weddings take place in May and June. Most are held on Thursday or Tuesday.
The Amish community has grown to 500 settlements across the country. Communities less dependent on farming have the space for many more families. Both lead to more weddings and more guests.
Johnson-Weiner said she's talked to people who have gone to four weddings in one week.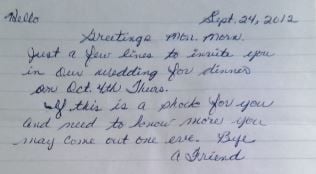 Who is invited?
As Amish families move from farming into other forms of business, their networks of friends and coworkers grow. And they have more resources to travel longer distances, another reason guest lists have grown since the 1960s.
Couples in more conservative settlements might invite only close friends and relatives.
In more progressive settlements they might invite many people from several church districts and maybe even some English friends.
One mother of the bride shared on her blog that she expected to provide 1,000 meals for her wedding guests.
The ceremony
The ceremony comes at the end of a church sermon, with preaching by the church bishop from the Old Testament and the Book of Tobit. The couple wears special outfits, usually handmade.
"Ministers emphasize the unbreakable holy bond created by marriage and the importance of this bond, not only to the couple, but to the entire church community," Johnson-Weiner said. "Before they give their vows and while the congregation sings, the couple meets privately with the minister for advice and blessings, after which, in front of family and friends, the bride and groom each promises to care for the other, as befits a Christian spouse, and to remain faithful until the two are separated by death."
Then the couple and congregation kneel for a final prayer.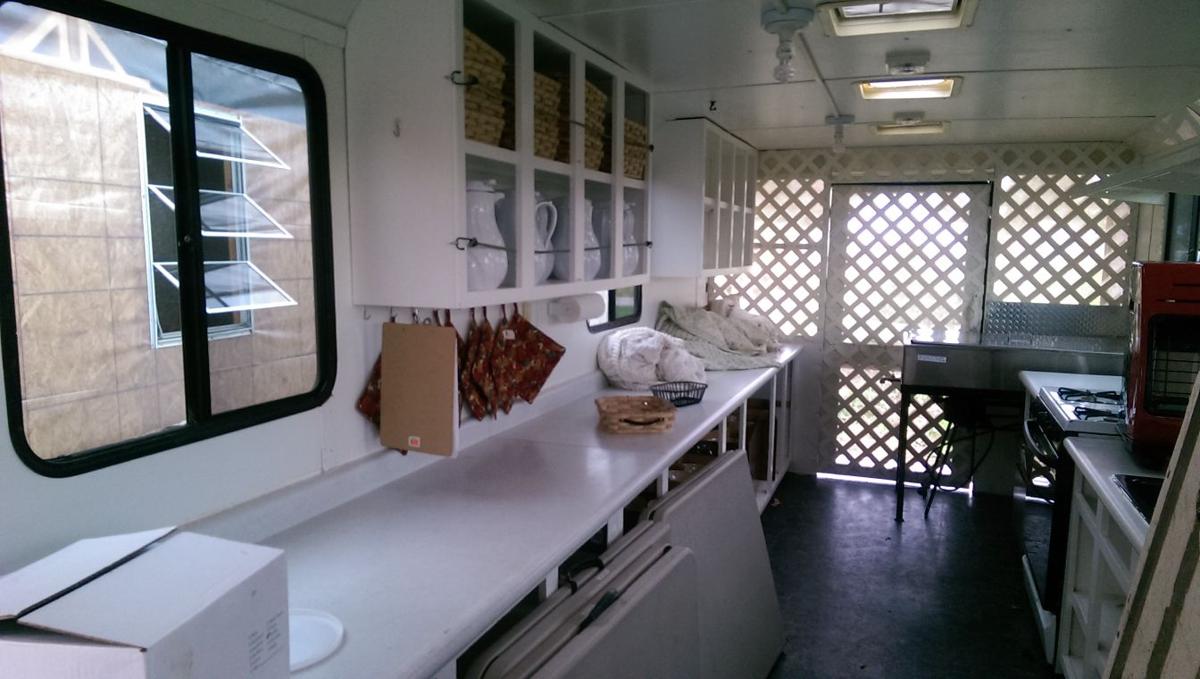 The food
Every Amish community has its own traditional menus. In Lancaster, the menu includes roast (casserole of chicken and stuffing), mashed potatoes and gravy, creamed celery, cabbage, applesauce, dinner rolls, peaches, pears, Indiana salad (Green Jell-O, pineapples, cream and Cool Whip), doughnuts and pies.
The menu has stayed the same, but how it's made has changed.
"Lancaster weddings have gotten almost too big for homemade baked goods," Johnson-Weiner said. "In the past, folks served pies and doughnuts at the noon meal and guests baked cakes as wedding gifts to be served for supper. Now, as one Lancaster Amish woman noted: 'You just go and buy them.' "
Thirty years ago, it was a Lancaster groom's job to cut the heads off of chickens for the feast.
"Now his job might to be go to the grocery store or let his future in-laws supply the poultry," Johnson-Weiner said.
Some communities have chests filled with dishes to rent for the big day. Others might collect dishes and cooking equipment from friends and family.
A new option is the wedding trailer, a portable kitchen with stoves, freezers and a walk-in cooler along with dishes, tables and utensils for the wedding guests.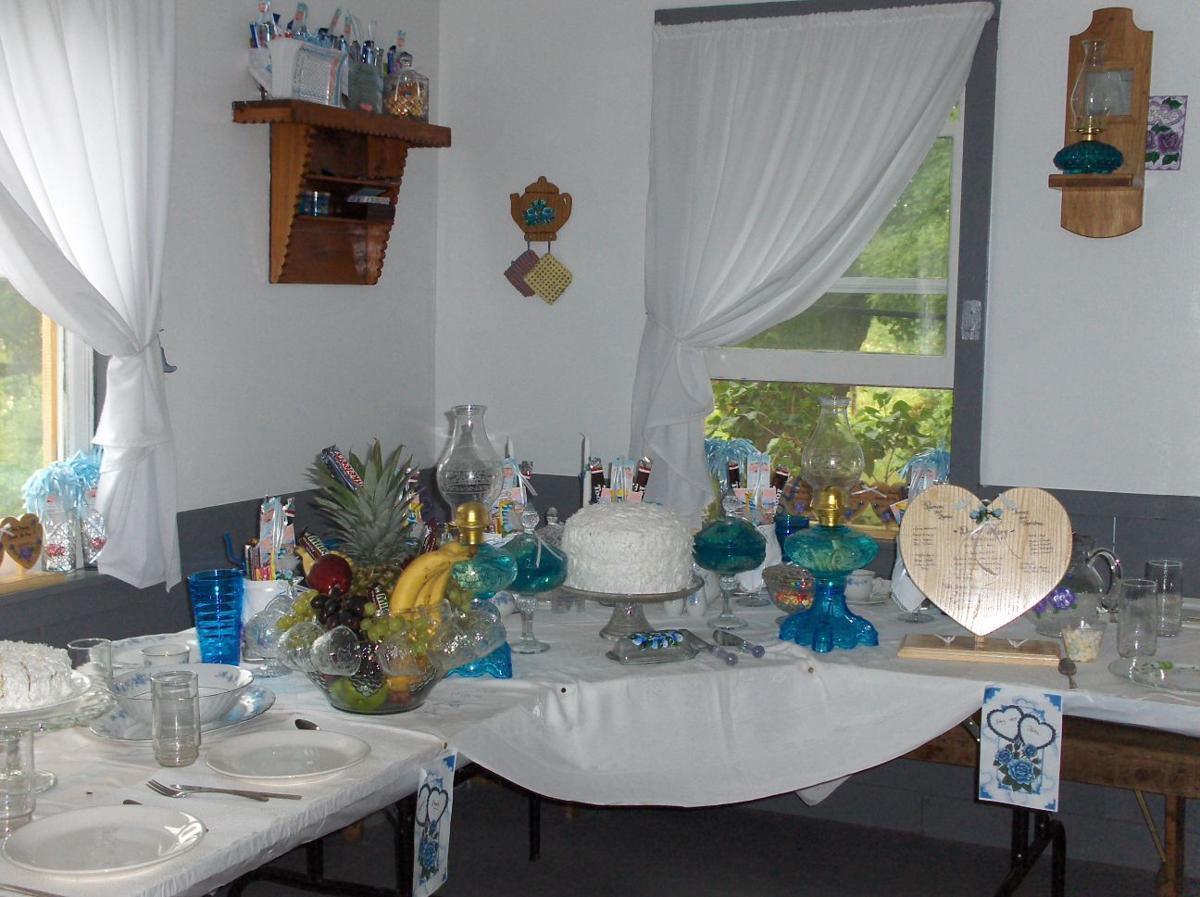 Entertainment
Between meals, guests sing hymns, usually in German. In Lancaster, a new tradition is for them to sing English hymns while the couple open gifts.
After supper, the younger guests socialize and sing. Local traditions call for each boy to pick his partner for the night. For girls who aren't dating, this can be especially stressful.
"Describing how the girls stand together to wait for the boys to pick them, one Lancaster mother compared it to a cow sale," Johnson-Weiner said. "And added that if a girl wasn't picked, she may even decide not to go in."
Singing lasts until midnight. Then the couple's family wakes up early to clean up. The newlyweds stay with the bride's parents for several months until they move into their own home.