This group of Old Colony Mennonites drive buggies, dress plainly, speak a German dialect and farm their land — in Mexico's Yucatan peninsula.
During the past few centuries, the Mennonites have traveled from Europe to Canada and then to Mexico to find farmland and to escape worldly influences. They've created a tight-knit community in Yucatan that's basically closed to strangers.
But when some of the community's children became seriously ill, they agreed to welcome some outsiders who might be able to help them.
A team from the Clinic for Special Children in Strasburg took the call for help and has treated more than 30 people there. The clinic's first international medical trip was a chance to share their expertise with a community in need. It also offered the clinic the opportunity to add to its research on the genetic architecture that make us overweight, make us sick and make us who we are.
The clinic in Strasburg offers pediatric care for children who have genetic or other complex diseases. About 90 percent of its patients are Amish and Mennonite, mainly living on the East Coast, although it does have patients in 17 countries who have traveled here, according to Adam Heaps, the clinic's executive director.
While clinic staff have traveled internationally for conferences, this was their first international medical consultation trip.
Heaps heard about the colonists' medical needs from the Anabaptist Foundation, a nonprofit investment organization. About half of the foundation's donor base is in Lancaster County, says Foundation officer Richie Lauer, with donations going to Anabaptist charities such as Mexico Mennonite Aid. The aid group connected with the Plain communities in the Yucatan peninsula. About 15,000 people live in eight colonies around the town of Hopelchen, says Herman Bontrager, board chairman at the clinic.
The foundation coordinated this medical mission trip to help several children. As members of the aid group were welcomed into the colonies, they noticed a few children with special needs, says Mark Byler, assistant administrator of the aid group in Hopelchen.
"We were seeing if we could improve the lives of these children," he says.
They also wanted to connect the Mexican aid group with medical professionals who have worked in Plain communities. The Strasburg clinic also was interested in exploring the role of genetics in medical problems experienced by the colonies' children, Lauer says.
Lauer first contacted Dr. Holmes Morton, who founded the Clinic for Special Children. Morton, however, was busy creating a new clinic in Belleville.
The clinic in Strasburg has a larger staff and agreed to lend a hand and share what they know about genetic diseases. The staff had already talked about expanding outreach and providing care for underserved groups.
And while the staff had little information about the children they would treat, they were curious about what they would learn, says genetic counselor Karlla Brigatti. She says they are interested in learning about genetic discoveries, managing disease and sharing information. The clinic collaborates with other Plain medical centers throughout the country.
"We knew that they also had a concentrated genetic pool because of their history," Bontrager says. "That piqued our interest because we might find some similarities, although we're aware that their origins are from a different part of Europe."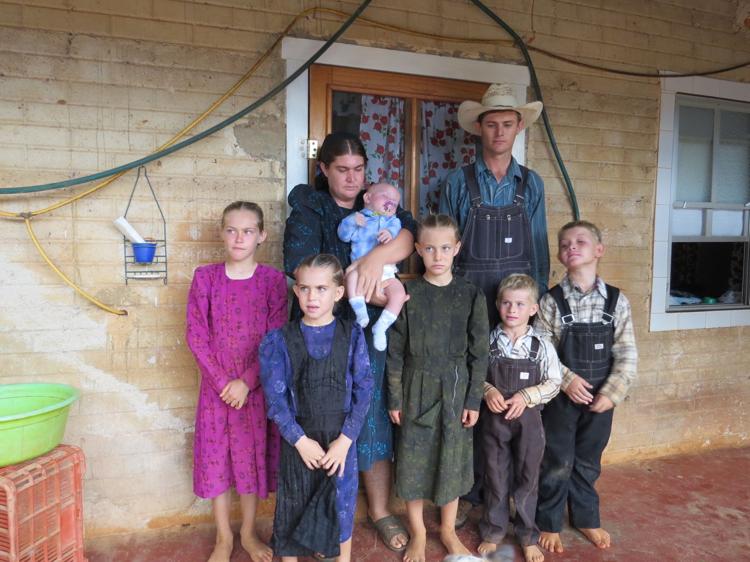 The clinic sent Dr. Kevin Strauss, medical director, along with Brigatti, genetic counselor who also speaks Spanish. Bontrager joined them and shared his experience working in Central and South America with Mennonite Central Committee.
The group expected to evaluate seven or eight children during their trip in September. They weren't sure how they would be welcomed into a community that values isolation.
"In the end, we saw 33 patients," Brigatti says. "And actually, during the time we were there, we kept hearing about additional families who had heard about us being in the colony and were interested in having their children evaluated."
They found ear infections, cognitive development issues, heart defects and more complex medical issues that are likely genetic, Brigatti says.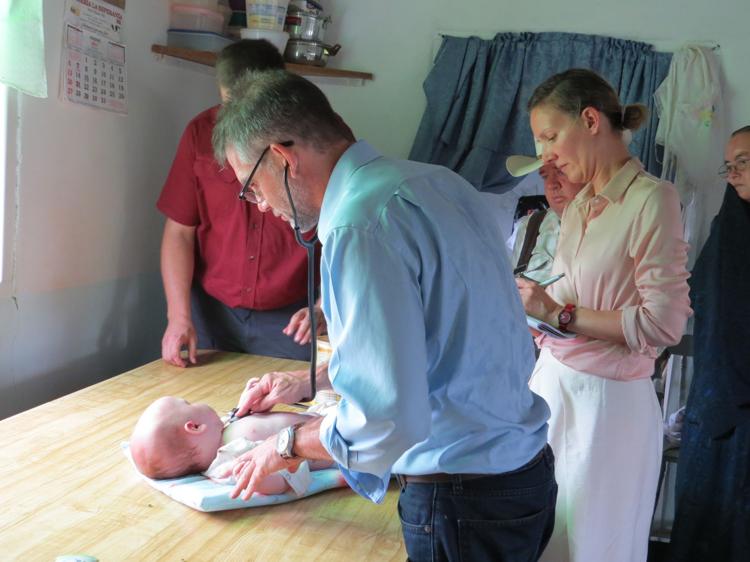 The team was able to refine medication plans and suggest further tests. Back in Strasburg, they're working their networks to find experts for some of the most critically ill patients.
The area where the colonies are located has a public hospital system, but there are long waits. Private medical care is available but expensive. Transportation is also an issue for the colonists, who mainly travel by horse-drawn vehicles.
The Mexican aid organization's latest project is building a maternity clinic. The clinic is important for the community and it's a big step in building trust, says Lauer.
"It is the first time an outside entity has ever been permitted to have a physical/permanent presence on colony land," Lauer wrote in an email.
The clinic team met with locals to talk about the clinic and agreed to train one of the women who will be working there.
And there's also potential for more genetic studies, Brigatti says.