When James Buchanan was still a U.S. senator, he liked to buy a 10-gallon barrel of whiskey from a distiller in Washington, D.C., nearly every Sunday after church.
"President Buchanan never met a Madeira wine he didn't like," says Stephanie Townrow, museum educator for LancasterHistory.org. "He was quite a big drinker, as most men were in the 19th century. But he was even bigger (a drinker) than most of them."
Buchanan's prodigious and varied imbibing will be the topic of the first History Happy Hour event, to be held Thursday at Fetish Brewing Co. at Pod 2 on the Rock Lititz campus.
Fetish, which opened its new brewery and tasting room at Rock Lititz two weeks ago, is brewing what's being called a Madeira stout — named Buchanan Fetish — for the occasion.
"We talked about a way to celebrate Lancaster's president," says Mike Simpson, a partner in the brewing company. "And the conversation was kind of about finding a way to create a more modern image of Buchanan and also to celebrate what he liked."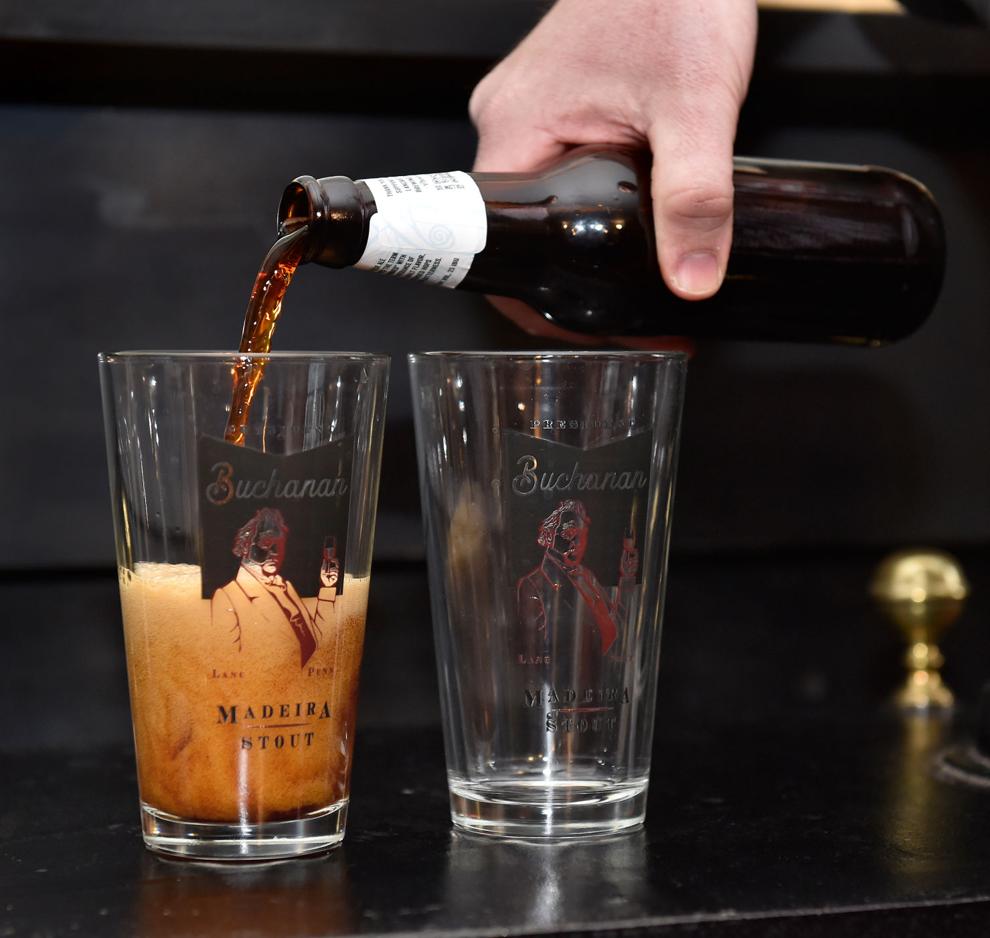 Townrow says the free History Happy Hour events, which she hopes will be held four times a year, will be a way for the local historical society to reach out to new audiences with its programs.
"My two favorite things are history and trying new drinks," Townrow says. "It might be a way to engage a larger portion of the public that maybe already doesn't come to our campus for traditional history lectures and presentations.
"I thought that creating a series that combined alcohol and history was a sure shot at engaging a new audience," she adds.
At this first Happy Hour, being held just before the Presidents Day weekend, Townrow says, "I'll be delivering about a 20-minute talk about President Buchanan's drinking habits."
'Open-minded'
The nation's 15th president "had a large wine cellar in the basement of Wheatland," she says. "He bought (Madeira) by the case … and he served it here frequently. His housekeeper cooked with it. She made a Madeira mushroom sauce that he really liked with steak.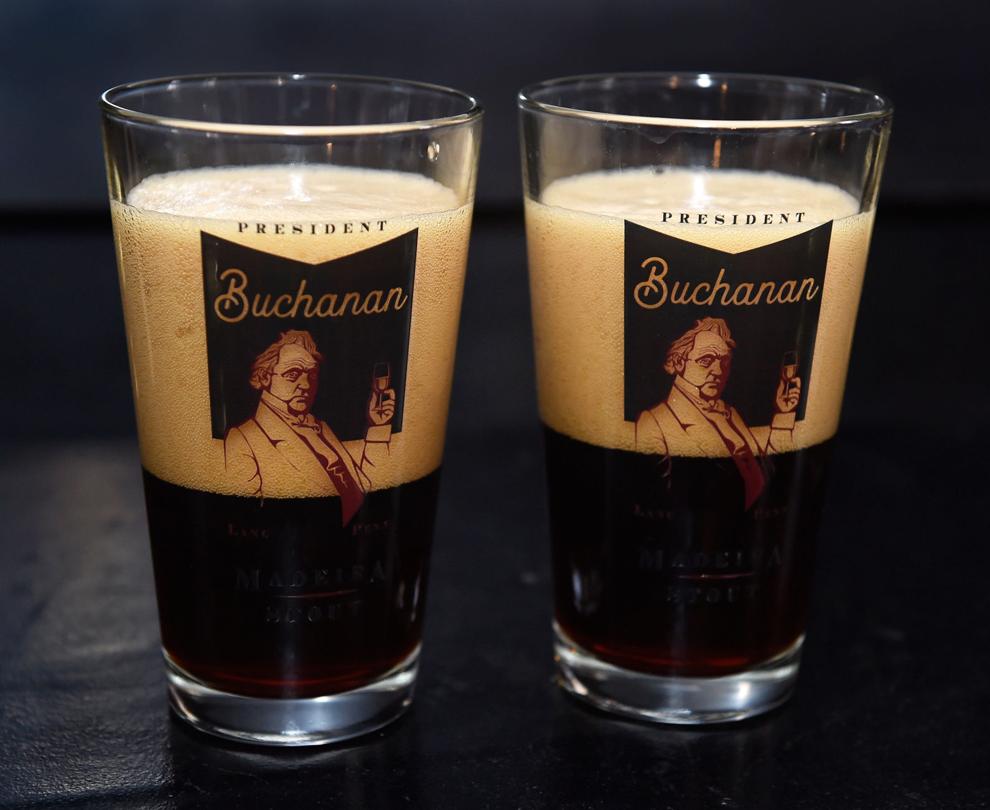 "We still have an original bottle of Madeira from his collection," Townrow adds. "It's an 1827 bottle that we still have on display in his library here."
While a senator in 1830s and '40s Washington, she says, "he frequented a distiller named Jacob Baer, who made a whiskey that was known as Old J.B. Whiskey. ... Buchanan, having the same initials, thought that was just the most hilarious thing he ever heard."
Old Buck also drank and served sherry at Wheatland, she adds.
"He was pretty open-minded," Townrow says. "He would drink just about anything."
Those coming to the Happy Hour event can get free tastes of Buchanan Fetish and buy pints of it in commemorative glasses that are being produced for the event.
Infused with Madeira
When deciding what kind of beer to produce for the event, Simpson says, "for us (at Fetish), it was a question of what kind of style goes with that almost raisin-y, sort of port-y flavor that Madeira has."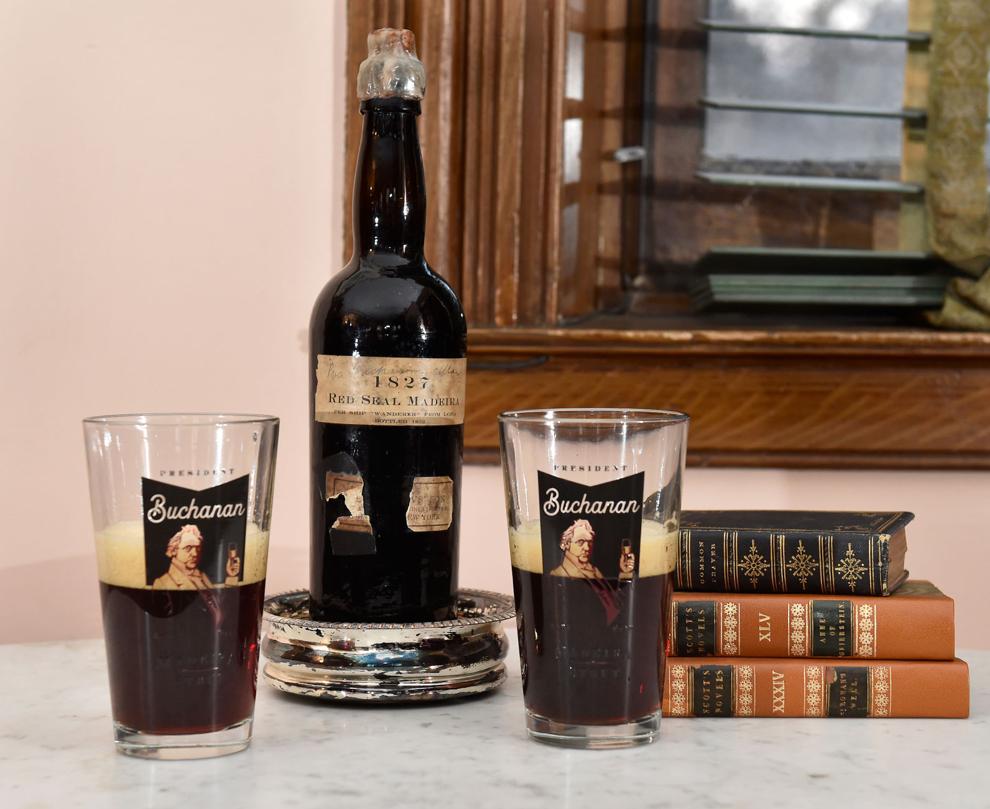 Buchanan Fetish "is a nice winter beer, and a not-so-subtle shout-out to Buchanan himself," he adds.
"We barrel-age the beer with oak chips that are soaked in the flavor we are looking for," he says. "In this case, it's oak chips soaked in Madeira. It sits in the barrel and is fermented for somewhere between 45 and 60 days, to pick up all the flavor notes."
While the Buchanan beer will be available on draft for the event, he adds, it will eventually be available in bottles.
"We want to keep our partnership with LancasterHistory.org pretty vibrant," Simpson says. "And so, this is our first run of this beer. We'll have it for a month or two, and, assuming people like it and assuming it's successful, I think it's a beer we'd like to keep making."
Future topics
Townrow says LancasterHistory.org will move its quarterly Happy Hours to different venues around Lancaster County.
Future topics may include a discussion of digestif and aperitif cocktails, possibly in the spring, she says. In December, she plans to cover the 85th anniversary of the repeal of Prohibition, a talk that may be paired with 1920s-style cocktails.
"Where possible, we want to partner with local breweries and distilleries and bring it to the people," she says. "We're going to come to them, and bring history to the places where they already are."