A Lancaster couple's wedding pictures have gone viral, thanks to their flower girls: their grandmothers.
The newlyweds and the flower grannies have been spreading cheer in newspapers, television shows and websites throughout the world. They're also inspiring others to include their grandparents on the big day.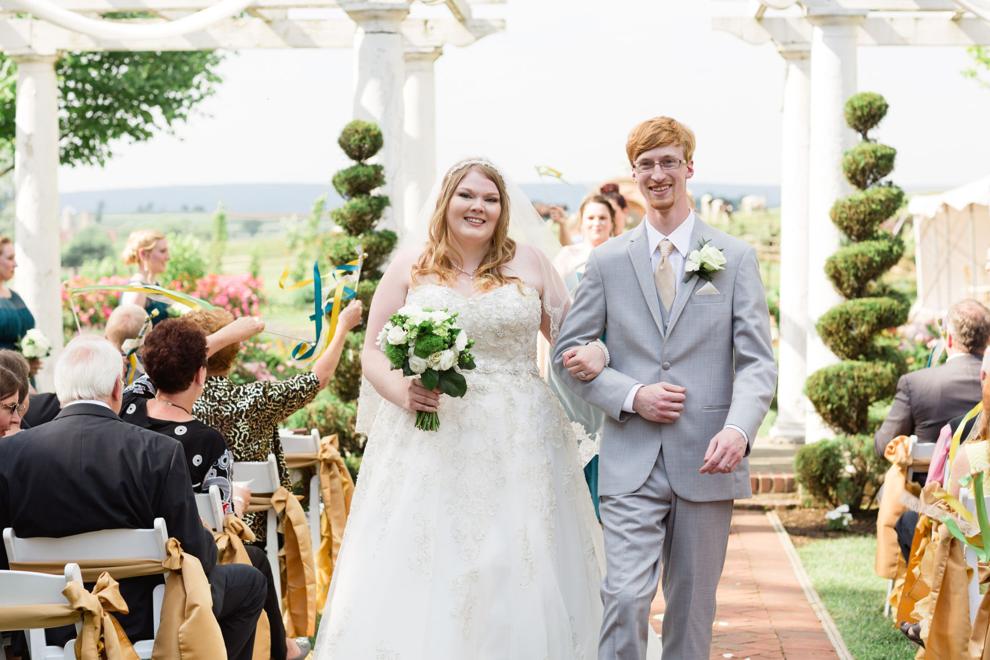 Maggie and Josh Wakefield are back in Lancaster County after a honeymoon and busy moving, but wedding photographer Ashley Gillman, owner of Ashley Elizabeth Photography in Lancaster had time to talk to Lancasteronline.
The couple decided to ask their grandmothers to be part of their wedding because Maggie's father died from colon cancer in December 2013. On the big day (June 11), the bride's grandfather, Ronald Benedict Sr. walked her down the aisle. Her grandmother, Joyce Benedict, and his grandmother, Drue Fitzgerald, wore matching grey dresses as they sprinkled petals down the aisle.
"I've always had a very special connection to my grandparents, because they helped raise my sister and me," Gillman shared from the bride.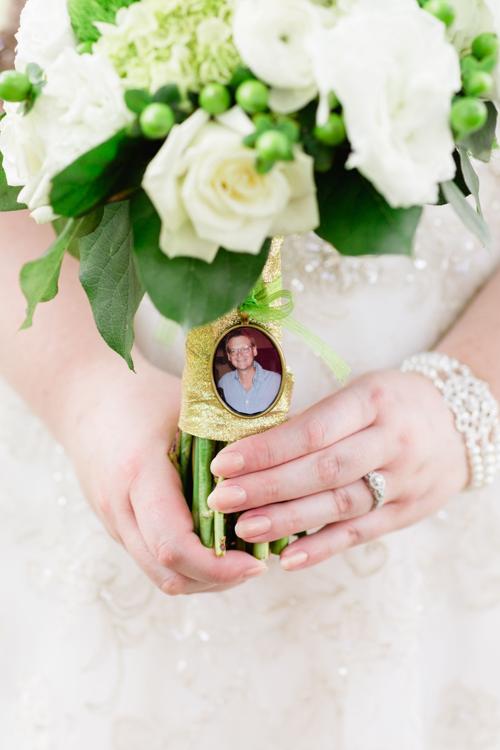 "I'm sure that my father was looking down, smiling and laughing, at his mother throwing flower petals…with his father and me following from behind.
"My husband's grandmother, Drue, has been a huge influence in his life. She is one of the most caring, gentle, and thoughtful women that I know. Having our grandmothers as the flower girls meant the world to us!"
The bride also added a photo of her father to her bouquet.
Gillman didn't know the heart-warming backstory as she snapped pictures that day at White Chimneys in Salisbury Township, but when she saw the two grandmothers walking down the aisle, she knew this was a special moment.
It's one of the sweetest she's seen in her nine years as a wedding photographer.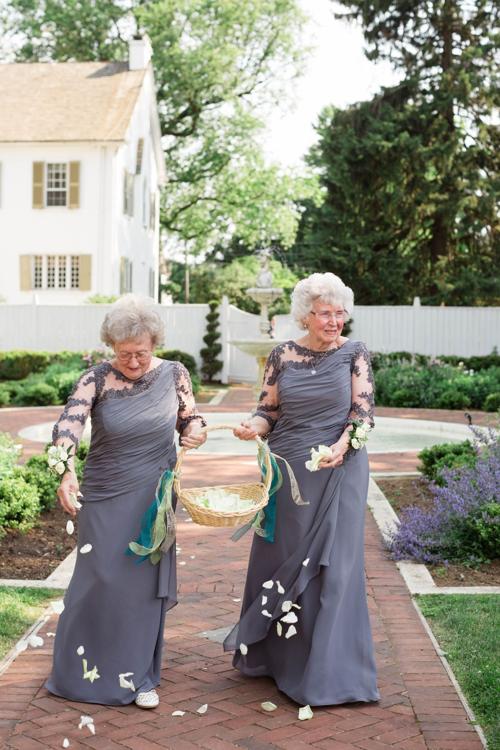 "I think that just watching a young couple honor the generation before them is not as common as I wish it was," Gillman said. "On a personal level, it hit me because I'm 29. I'm young and I don't have any grandparents still living.
"This is so special for the bride and groom," she said. "They'll treasure this moment forever."
After the wedding, Gillman shared the photos with two websites. Buzzfeed shared the pictures in its wedding website. Once Huffington Post wrote a story, Gillman heard from Brides, Country Living, Martha Stewart Weddings, People, Refinery29 and media around the world.
She's loved seeing the comments of people uplifted by an idea and a single photo.
And luckily, the newlyweds are OK with their wedding photos going viral.
"Thankfully they have gotten a kick out of it," Gillman said.
And the flower girls, who live in Lancaster County, are getting a kick out of it, too, she said.