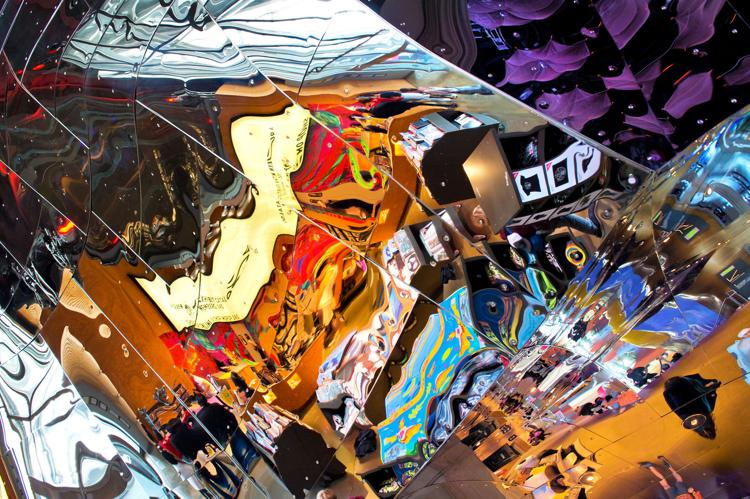 The Museum of Pop Culture is a photographer's dream, both inside and out. Designed by famous architect Frank O. Gehry, this museum sits in the shadow of the Space Needle in Seattle.
The building is made up of 21,000 individually cut pieces of stainless steel and painted aluminum shingles that form the exterior. The inside contains mirrors that reflect the many colorful walls and displays and acts like a feast for your eyes.
This photo is of the ceiling in a gift shop area of the museum. I love the lines and how they form from the cut edges of glass and the wavy movement of the colors that play within the boundaries. If you ever get a chance to visit this city, be sure to take a peek. It's worth your time.
THE METHOD: This image was shot with a Nikon D4S body employing a 24-70 mm lens set to 24 mm. 1/30 of a second was the shutter speed and f-5.6 was my f-stop. An ISO of 1600 was set on the camera. The image was shot as a Nikon NEF (Nikon electronic file), which is Nikon's RAW format, and transferred to a jpeg. The image was lightened in Photoshop and cropped full frame.
Through the Viewfinder is a weekly feature by LNP and LancasterOnline photographers exploring the art of black-and-white and color photography.