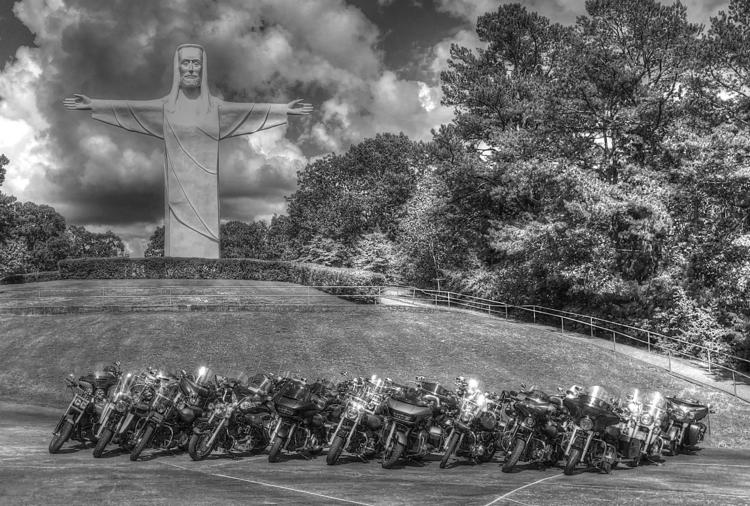 I'm dedicating this Through The Viewfinder to Robert Lewis, who retired from teaching this year after 18 years at Maryland School for the Deaf in Frederick, Maryland.
Lewis taught graphic design, photography and yearbook and was always awed by seeing his students use what they learned in school.
When he retired, we took off to Ozark Mountain in Arkansas to attend the Deaf Bike Rally, which brought together 47 motorcycles with 80 deaf and hard-of-hearing participants from across the country.
My group had 12 people with six motorcycles and one trike. We left Frederick, Maryland, and rode through the backroads to Eureka Springs, Arkansas. We rode about 3,100 miles roundtrip in 10 days.
I watched Lewis taking lots of pictures with his iPhone; he said he shot about 2,000 images on the trip. I asked him to pick his best shot, and it's the photograph of the motorcycles parked in the front of Christ of the Ozarks, one of the tallest statues in America.
Robert, congratulations on getting this work published as a wrapup to your teaching career and for being such an influence on students. Happy Retirement!
THE METHOD: Image was shot with IPhone X processed in Photomatix Pro 6. Photo by Robert Lewis.
Through the Viewfinder is a weekly feature by LNP and LancasterOnline photographers exploring the art of black-and-white and color photography.