Matthew Long, the juror for this year's Strictly Functional Pottery National show, had a hard time selecting the 110 pieces in this year's show.
"I was looking at 1,300 images and seeing really beautiful things," he says. "I probably cut that in half in three or four days. Then I got really serious and in two more days I had cut that in half. When I got to the last 250 or 300 pieces, it hurt to get rid of some of them, and I remember when I picked the last 10 of them, it was just not fair anymore."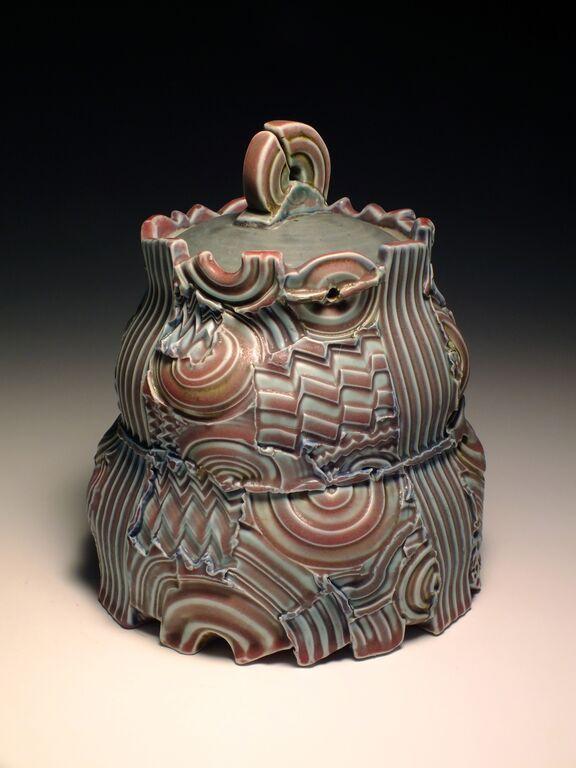 All those painful days and tough choices aside, Long is delighted with the Strictly Functional Pottery National show.
"It is impressive to see that kid of variety of work being made in functional pottery," he says. "What people are doing is technically sound and inventive. People are really exploring wonderful ideas."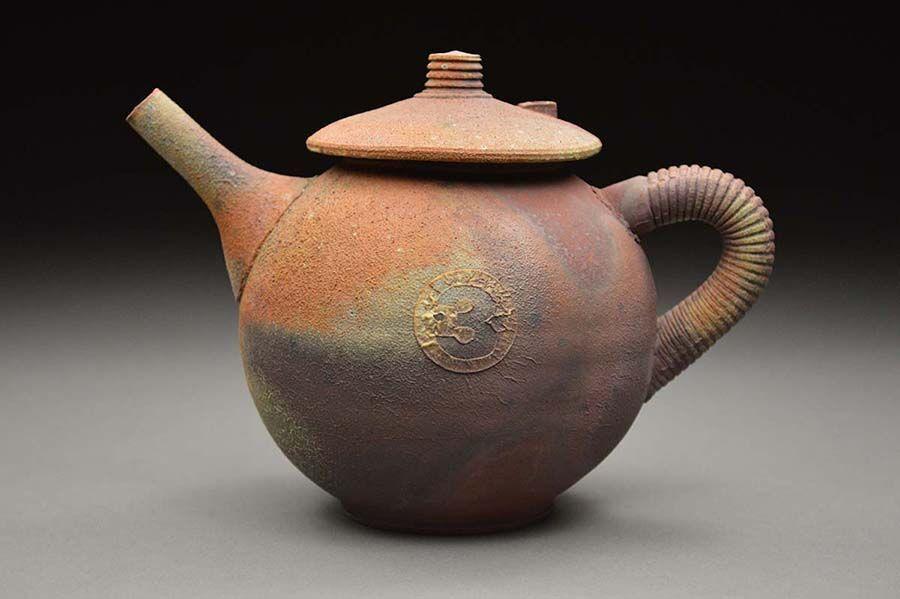 You can see those wonderful ideas at Kevin Lehman's Pottery, 560 S. Prince St., beginning Friday with an opening reception from 6 to 9 p.m.
The suggested donation for the reception is $15. The exhibit will run through Oct. 31.
Some of the finest ceramic artists in the country have pieces in the show, which Long says is "by far the most popular national juried show for functional potters."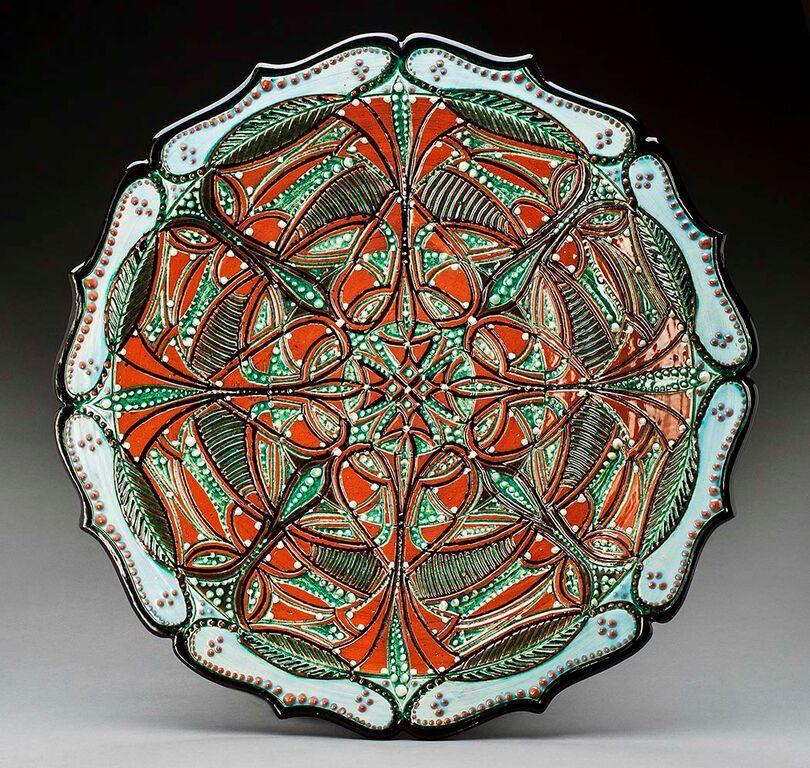 It is also one of the oldest, according to Kevin Lehman.
"Scott Jones started it 23 years ago. He was part of Designer Craftsman," Lehman recalls.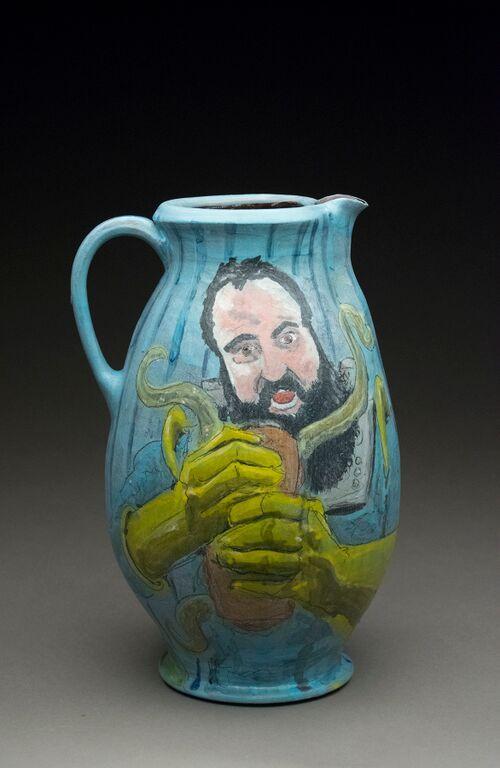 While the location has changed a number of times and the exhibit has grown larger, one thing has remained the same: All work must be functional.
The teapot must be able to pour, the the vase hold flowers and the cup wrap around a hand for drinking coffee.
But creating that function in different and beautiful ways is what gets an artist into the show.
"Drinking out of a handmade mug makes a difference," Lehman says. "It's a conversation with the maker. The way it feels in your hands and on your lips is different. And that is one of the greatest things about work being functional — the daily use, the experience of using it every day."
Numerous choices are made in creating a piece. What kind of clay are you going to use? Red? White? Black?
How will you glaze the piece? What kind of kiln will you use?
"We want a good mix of work," Lehman says. "We could have 10 different judges and 10 completely different shows."
About 30 of the pieces Long selected for the show are by artists who've never been in the show before, which is fairly normal each year.
The rest are by returning artists. Long himself has been in the show a number of times.
"Strictly Functional was the very first national show I applied to," Long recalls. "I was in grad school."
And he got in.
One piece, a large vase, is by local artist Amedeo Salamoni, who lives in Quarryville. The rest come from artists across the country.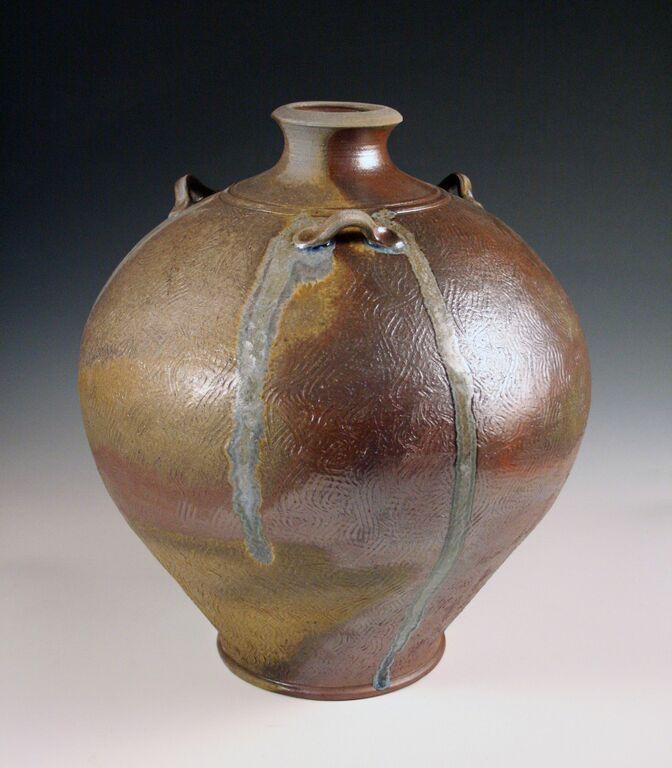 Jurors do not know who created the work they are judging. Out of necessity, they must look at images but when Long gets into town, he'll look at the show in person and will offer prizes for his top picks.
Long will be attending the reception Friday and will be conducting a workshop Saturday from 9 a.m. to 5 p.m.
He will offer throwing demonstrations and explore line and gesture. The demonstration will include cups, flasks, bottles and teapots. Cost is $60.
For more information, go to strictlyfunctionalpottery.net or call Lehman at 509-7547 or co-director Amy Burk at 490-6144.
He has been an associate professor of art at the University of Mississippi since 2005 and before that worked at the University of Florida.
He earned a master's degree in fine arts from the University of Ohio and a bachelor's degree in fine arts from the Kansas City Arts Institute.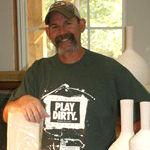 "I have been making pots for 32 years," he says. "The first thing I look for is whether is it well-crafted, the attention to details, and the intention behind the marks and lines and forms."
He also looks for work that has a personalized approach, which makes a compelling piece.
"I am often surprised by the inventive approach people take, and then you realize it actually is utilitarian," Long says. "It's really exciting to see those. People will probably gasp when they see some of the work."¶
IF YOU GO
•Strictly Functional Pottery National 2015
• Kevin Lehman Pottery, 560 S. Prince St.
• Friday, opening reception 6 - 9p.m.
• Suggested donation: $15
• Runs through Oct. 31
• Mon. - Fri., 10 a.m. -5 p.m. , Sat. 10 a.m. - 4 p.m., Sun. noon - 4 p.m.
• Contact: strictlyfunctionalpottery.net  or call Lehman at 509-7547 or co-director Amy Burk at 490-6144.