Walking through the 2020 Pennsylvania State Farm Show, past the beloved milkshakes, deep-fried berry Oreos and the potato doughnuts, I wondered just how naturally sweet the Commonwealth might be. After all, the Farm Show started 104 years ago, decades before high fructose corn syrup became a thing.
Pennsylvania is home to two natural sweeteners — honey and maple syrup, both tracked as agricultural products at a state and national level.
I spoke with farmers and beekeepers at the Farm Show whose life's work is making Pennsylvania sweeter. Here's where things stand.
---
State of syrup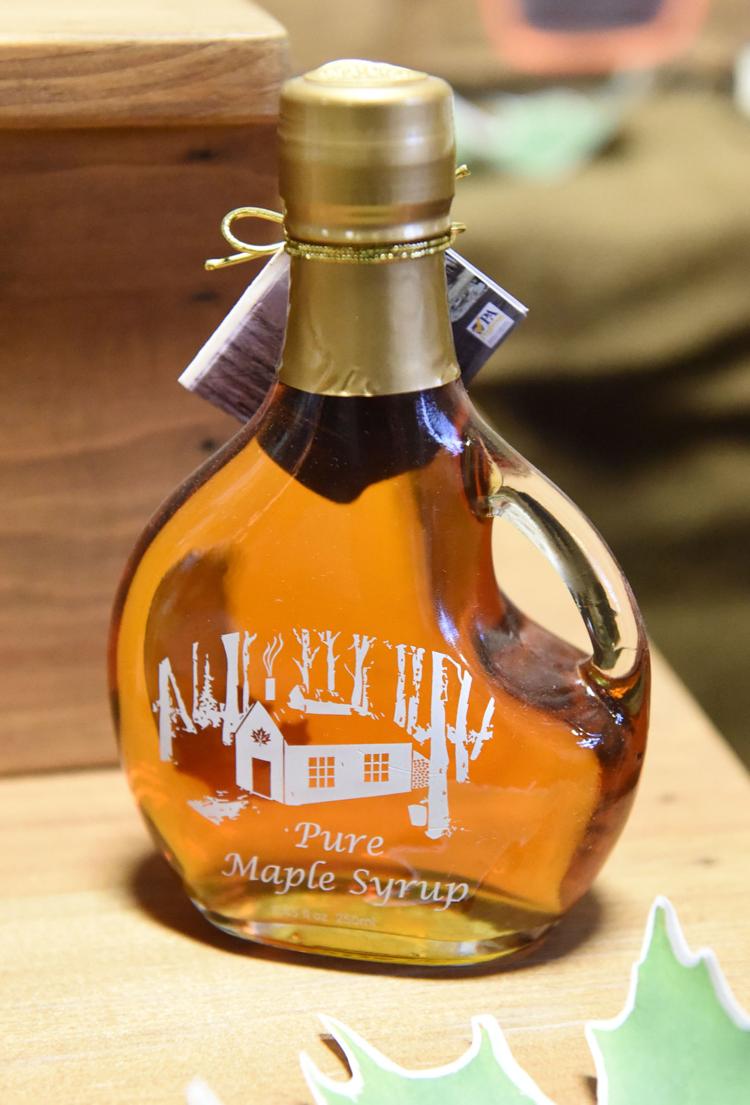 Maple syrup, the painstaking byproduct of sugar maple trees (and to a lesser extent, red and black maple) requires specific weather conditions that must be Goldilocks-just-right to coax to flow. The nights need to be freezing, said maple producer Andy Dewing, and the days thawing, a combination that typically occurs in mid- to late February.
That's when Dewing's family, including 17 grandchildren, descend on his 300-acre woodlands in Warren Center (Bradford County), located near the New York state line, to activate the 2,000-tap sugar bush. Dewing, who's been tapping maple trees since "I was a little boy," averages between 350 and 550 gallons per season. He's one of 200-some members of the Pennsylvania Maple Syrup Producers Council, which encompasses the northern half of the state.
Pennsylvania is one of 13 maple-producing states, mostly in the northeast and New England, and falls somewhere in the middle when it comes to production at number six. Last year's yield was 157,000 gallons of syrup, about 3.5% of the national total. (Vermont, the most maple-y state, produces about 50%.)
But, counters Dewing, just 2% of the maple trees in Pennsylvania are tapped, which means (no pun intended) untapped potential for aspiring producers.
The big news in maple world, says Dewing, is in educating the public about the new grading system that the U.S. Department of Agriculture put into effect in 2015. Vermont led the charge in 2014 in eliminating multiple grades (A, B, C), which had created confusion for consumers. The new system is all Grade A with more descriptive labeling. A syrup formerly known as Grade B is known known as Grade A Dark, Robust Taste.
---
No bees, no honey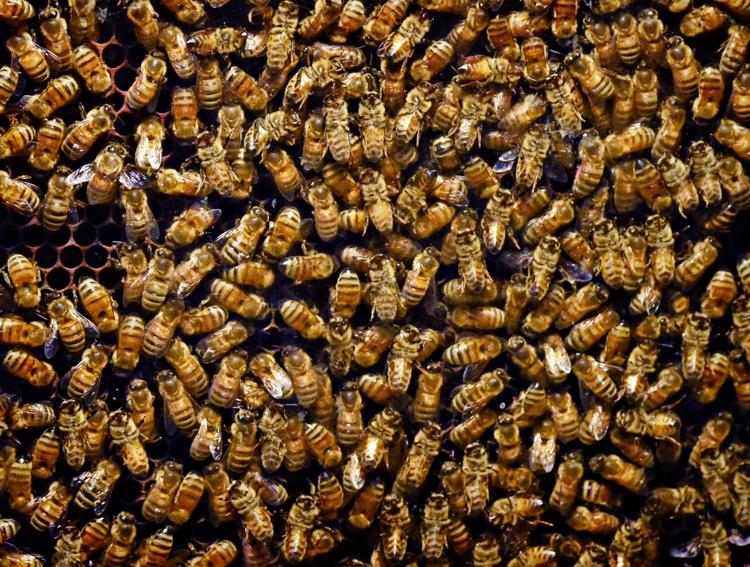 The circumstances are more complicated — and many would argue as dire — for honey.
As a foodstuff that we spoon from a jar, honey only happens with the participation of bees. No bees means no honey. What's more, because honey is their winter food source, without it there are no bees.
On a more profound level, without bees, there is no food. Bees are the majority pollinators of more than 100 flowering agricultural crops, from almonds to sunflowers, apples to zucchini. Bees pollinate the alfalfa and clover that sustains grazing dairy cows and pastured chickens. Approximately three-fourths of our major crops are pollinated. In Pennsylvania, that translates to about $260 million annually.
The problem: Bees are disappearing, and researchers are scrambling to figure out why and what can be done. It's gotten so bad that in 2015 the National Agricultural Statistics Service of the USDA launched an annual survey of bee colony loss.
In Pennsylvania, bee colony loss since 2010 has consistently been around 50%, according to Charlie Vorisek of the Pennsylvania State Beekeepers Association. Even with an uptick in beekeepers — from 2,000 in 2013 to 5,600 at present, the state's bee population is not growing.
Historically, Lancaster County carries about 19% of statewide agriculture sales, and according to a 2017 census of agriculture, vegetables, melons, potatoes and sweet potatoes (most of which require pollinating) grown here ranked No. 1 in sales for the state, to the tune of $25 million. And yet the county lags far behind in annual honey production (45,000 pounds in 2017) when compared to nearby Adams County (159,000 pounds in 2017). What gives?
In addition to the changing climate and the epidemic of varroa mites contributing to colony collapse everywhere, Matthew Libhart, the outgoing president of the Lancaster County Beekeepers Society, says there are several reasons why our so-called breadbasket in Lancaster County is not exactly welcoming to bees:
— Corn and soybeans, which amount to 80% of the county's cropland, "are useless for bees," said Libhart, who keeps bees in Lititz. "There are no weeds which means there is no nectar."
— Lancaster County's manicured grass-lawn culture is another deterrent, said Libhart, which all too often means increased use of pesticides and frequent mowing. "Dandelions are a huge food source for bees in the spring when they are hungry," he said. "There's a tendency to mow them down. What if we waited until they turned into puffballs and took care of the bees?"
Vorisek and his wife Cathy Vorisek echoed these sentiments. "Let's say you spray some Raid on your yard," Cathy Vorisek explains. "That leaves a residue. The bee takes it back to the colony and ends up killing the colony."
— Beekeeping ordinances are all over the map in Lancaster County and vary greatly depending on the township or municipality, said Libhart. "I would prefer that beekeeping be more like hunting —which is set by the state rather than local municipalities."
On one end of the beekeeping spectrum is Lancaster City Council's passage of a 2018 ordinance which Libhart says is "fair to both neighbors and beekeepers" and invites more pollinators in urban settings. The ordinance allows two rooftop colonies per dwelling, plus two more colonies per 2,000 square feet of lot space. There must be flyway barriers to encourage bees to fly upward, away from humans, as well as signage on property informing public of bee colonies.
Regulations are more restrictive in West Lampeter Township, where aspiring beekeepers need a variance for any residential property. The 2019 cost for such a hearing was $500 plus half the cost of the stenographer. Its code states that hives must be 100 feet from any lot line, which means a lot would need to be a minimum of 200 feet by 200 feet (.91 acres) to comply. In other words, that's a lot of work and money even before buying hives and beekeeping equipment.
What does lure bees to Lancaster County, said Libhart, is the black locust tree. The tree, which blooms for up to two weeks in April, creates "a big honey flow for Lancaster."
Who's up for putting a pause button on those lawn mowers?