Celery, that humble, pale-green stalk best known for its presence on vegetable trays and on kids' snack plates, slathered in peanut butter, is having a moment.
Actually, it's the vegetable's juice that is currently in the spotlight.
Thanks to a best-selling book and a popular lifestyle website, lots of folks are pulverizing stalks of celery in a blender and drinking the juice first thing in the morning.
A local naturopathic practitioner suggests using the juice as a natural way to help the body deal with a couple of medical conditions.
But, while noting drinking celery juice probably won't hurt you, local dietitians recommend consuming the whole vegetable as part of a healthy diet.
And they say the book's notion of celery juice as a cure for a long list of serious ailments isn't backed by scientific study.
Medical Medium
The celery-juicing trend has been around for a while, but has gotten national attention recently through a best-selling book on juicing by author Anthony William, known as the Medical Medium.
William, who does not have a medical background and claims to receive his healing knowledge through a spirit (a higher power with special health knowledge) touts a daily drink of 16 ounces of celery juice as a detoxification regimen for the liver and a cure for everything from thyroid problems to migraines and from allergies to autoimmune disorders.
The juicing trend spotlighted by the "Medical Medium: Celery Juice" book  has been further publicized through the Goop lifestyle website of actor Gwyneth Paltrow.
With juicing requiring a whole bunch of celery per 16-ounce glass, the juicing trend is one of several factors cited behind a California celery shortage and accompanying price spike for celery across the country.
Natural treatment
Celery juice does have its proponents beyond the celebrity endorsements.
Ann Lee, who practices naturopathic medicine and acupuncture at her Health for Life Clinic in East Hempfield Township, does sometimes recommend celery juice to her patients, to help the body naturally manage a handful of medical conditions.
Lee says she has recommended  some of her patients drink celery juice first thing in the morning, and then wait a while before eating breakfast, to help them maintain a healthy blood pressure level.
She has also recommended it for severe digestive issues, such as constipation, acid reflux, food sensitivities and the inability to absorb nutrients from food.
"I usually like to have people start out in small amounts and gradually increase," Lee says."You can start out with 1 or 2 ounces, build up to 8 and then, if you really like it, you can go up to 16 ounces. It takes a lot of celery."
Celery juice is best first thing in the morning, "because that's when your body can absorb it the best," Lee says. "If you drink coffee or have breakfast foods (beforehand) it just kind of blocks its effectiveness in the body."
Lee says she studied celery juice as a natural remedy as part of her doctorate training as a naturopath.
Naturopathic medicine uses nutritional counseling, homeopathic treatments and natural herbal, vitamin and mineral supplements to help put the body into balance and tap into its natural healing properties.
Celery's benefits
"Celery should be incorporated as part of a healthy diet — the full vegetable," Laura Sahd, community health dietitian with Penn Medicine Lancaster General Health.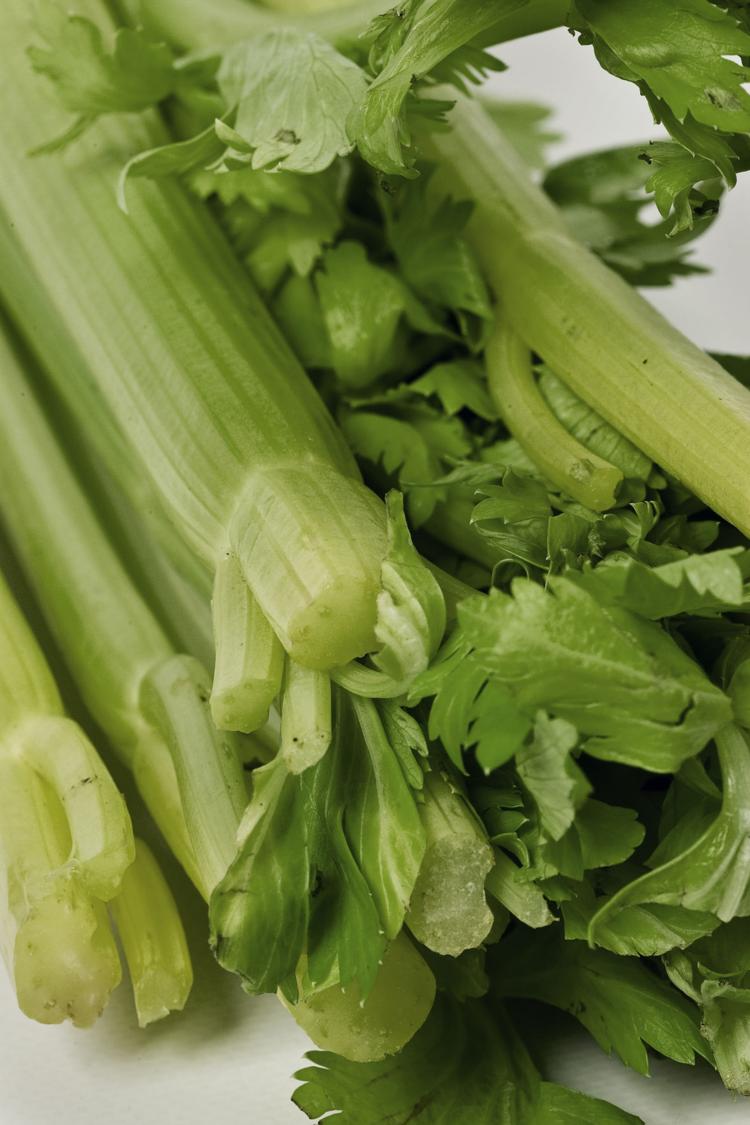 "It's a good source of fiber as well as vitamins and minerals such as vitamin C and K, and potassium," Sahd says. "And celery also contains a flavanoid called apigenin, and that has been shown to have antioxidant properties, anti-inflammatory and anti-cancer properties.
"Unfortunately, there is little to no research on the benefits of celery juice in humans," Sahd notes. "And there's not enough evidence to support many of the health claims that are circulating on the internet right now."
"Turning fruits and vegetables into juice diminishes any fiber that the vegetables and fruit contain," Meg Orr, registered dietitian with UPMC Pinnacle, writes in an email.
"Fiber helps to keep us full, just like protein," Orr writes. "Celery is such a fibrous food that when it is juiced, you are missing out on all of that insoluble fiber in the whole food.
"Fiber has many benefits including decreasing inflammation and digestion support," Orr adds. "It contains antioxidants, which protect cells, blood vessels and organs from oxidative damage that free radicals cause."
"Fiber is the thing that's making people feel full, which can aid in weight loss, it also helps lower cholesterol and improve digestive health," Sahd says.
Instead of juicing celery, Sahd recommends adding it to a smoothie so you get all the benefits of the celery including the fiber. You can also add it to your favorite soups, stews and salads, she says.
Nutrition, exercise
"Part of what (William) is saying is that celery helps to detox the liver" and deliver a long list of other health benefits," says Stephanie Snader, clinical dietitian with WellSpan Ephrata Community Hospital.
"If you're eating healthy, generally, and exercising and maintaining your weight (at a healthy level), your liver is a pretty powerful detoxer by itself," Snader says, and people don't need any special food for that.
Nutritionists say drinking celery juice as part of a healthy eating regimen probably won't do any harm.
However, celery "has a little more sodium than ... some of your other vegetables," Snader says. "When we go into the (juicing), and how much celery they're having, the sodium might be a little high for those who have high blood pressure or congestive heart failure."
There are 80 milligrams of sodium in two stalks of celery, Snader notes, and a glass of celery juice can have as  much as 400 to 544 milligrams of sodium.
The daily recommendation for sodium is no more than 2,300 milligrams per day.
Lee says she believes the sodium that's most likely to affect someone with high blood pressure is the added salt in processed food, rather than sodium naturally occurring in plants.
In addition, Snader notes, the vitamin K found in celery is important in clotting the blood. If someone is taking a prescribed blood-thinner medication such as Coumadin, Snader notes, they might want to check with their doctor to determine whether their medication level should be altered.
The amount of vitamin K in one bunch of celery is about 147 to 199 micrograms, and the recommended daily intake is 90 micrograms for women and 120 micrograms for men, Snader says.
That the scientific research is so limited on celery juice "means we don't know much about the potential benefits and we also don't know much about the potential risks," Sahd says.
"If you like celery juice, definitely drink it," Sahd adds. "But understand that there's really no magic food or supplement for weight loss or disease prevention."
If you hear a health claim made by a celebrity on a website, Sahd suggests, make sure it's backed by scientific evidence.