Music and art are closely connected. Musicians are inspired by works of art and artists are inspired by music.
So when the Red Raven Art Company sent out the call to artists to create a work inspired by a song, the results were unsurprisingly eclectic and intriguing.
After all, artists have their own styles and music playlists.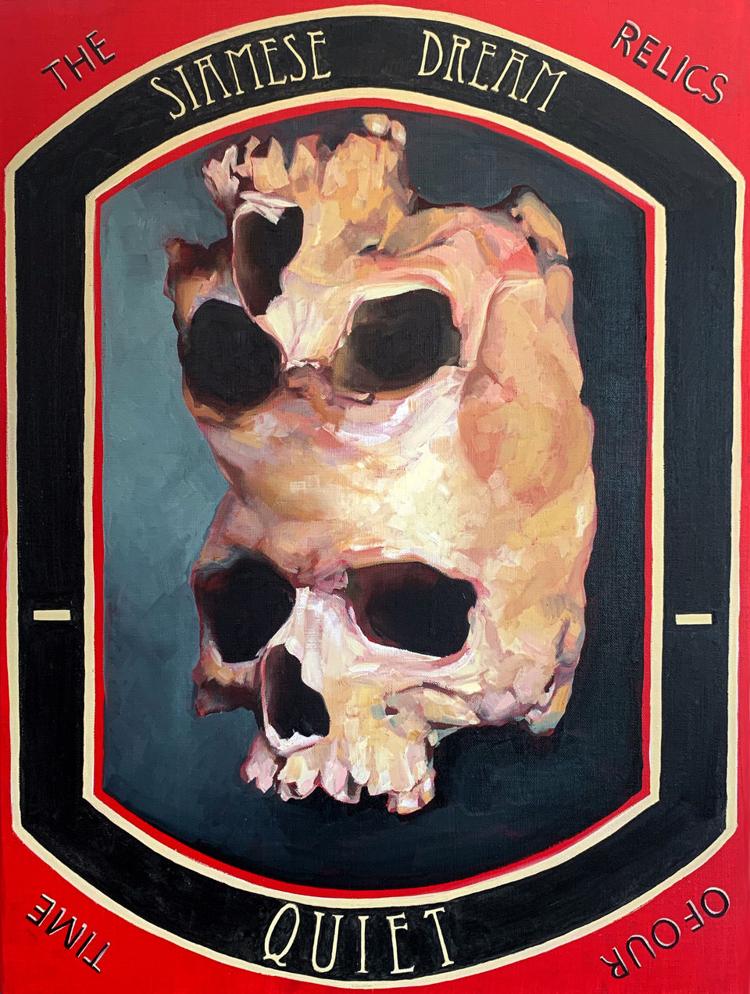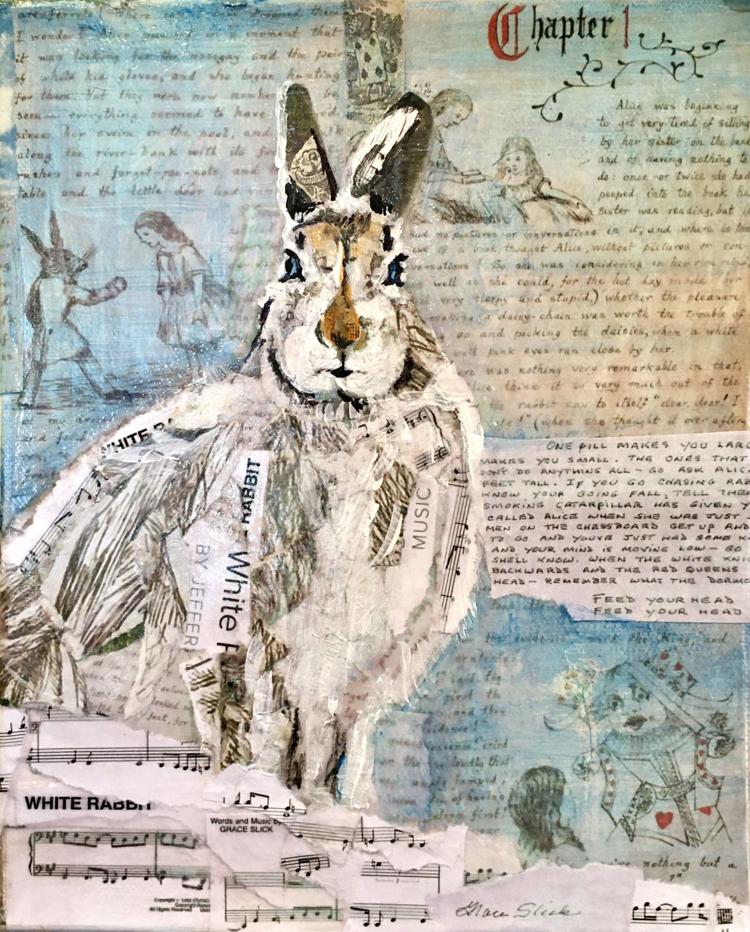 The works range from a tranquil scene of a river in the woods ("A River Runs Through It") by Lee Lovett to a bizarre portrait by Scott Cantrell of two attached skeletons inspired by the Smashing Pumpkins' album "Siamese Dream," and the song "Quiet."
Gaylen Bray has created a white rabbit looking out from the pages of "Alice in Wonderland" in "Remember what the Dormouse said, Feed your Head, Feed your Head," from Jefferson Airplane's "Go Ask Alice."
Jeff Schaller celebrates the music of the Grateful Dead in his mixed media painting "Good Times." Vivid splashes of red and yellow cover a man sitting in a chair, while a skeleton looks out from a gentle blue.
Other artists who got musically inspired include Robert Andriulli, Kristin Blanck, Matt Chambers, Mark Dennis, Roger Dorsey, Art Harrington, Katherine Horst, Rhoda Kahler, Carol Lesher, Roberta Little, Jackie Madsen, Dennis Martin, Fred Rodger, Jeff Schaller, Jan Wier, Patricia Wertz and Dick Whitson.