Ephrata Performing Arts Center tends to do more cutting-edge plays, but this time around, a gloriously old-fashioned comedy, "The Man Who Came to Dinner," is on the boards, and it is fun and filled with charm.
It's rare for a comedy to still elicit laughs 80 years after it was written, but this George S. Kaufman/Moss Hart play still pops.
It's Christmastime, 1939, and the Stanley family of Mesalia, Ohio, is playing host to an impossible houseguest.
Radio personality Sheridan Whiteside was coming to dinner at the Stanley home in the midst of a lecture tour, and he slipped on the ice in front of their house. Now he's in a wheelchair and spending week after week running and ruining their lives.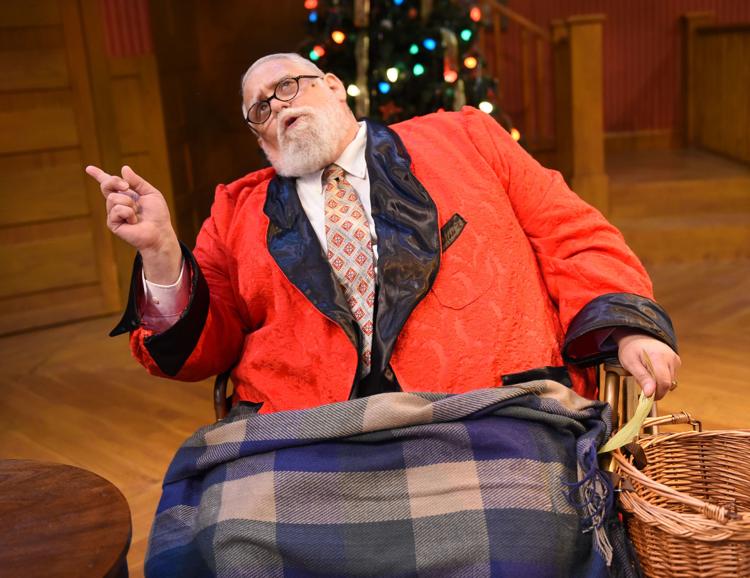 When the comedy opens, we hear Whiteside (played by Ed Fernandez) yelling insults at his hosts (Bob Checchia and Robin Payne) and his put-upon nurse, Miss Preen (Joanna Underhill).
The fact that the insults are, at times, quite witty, doesn't help much.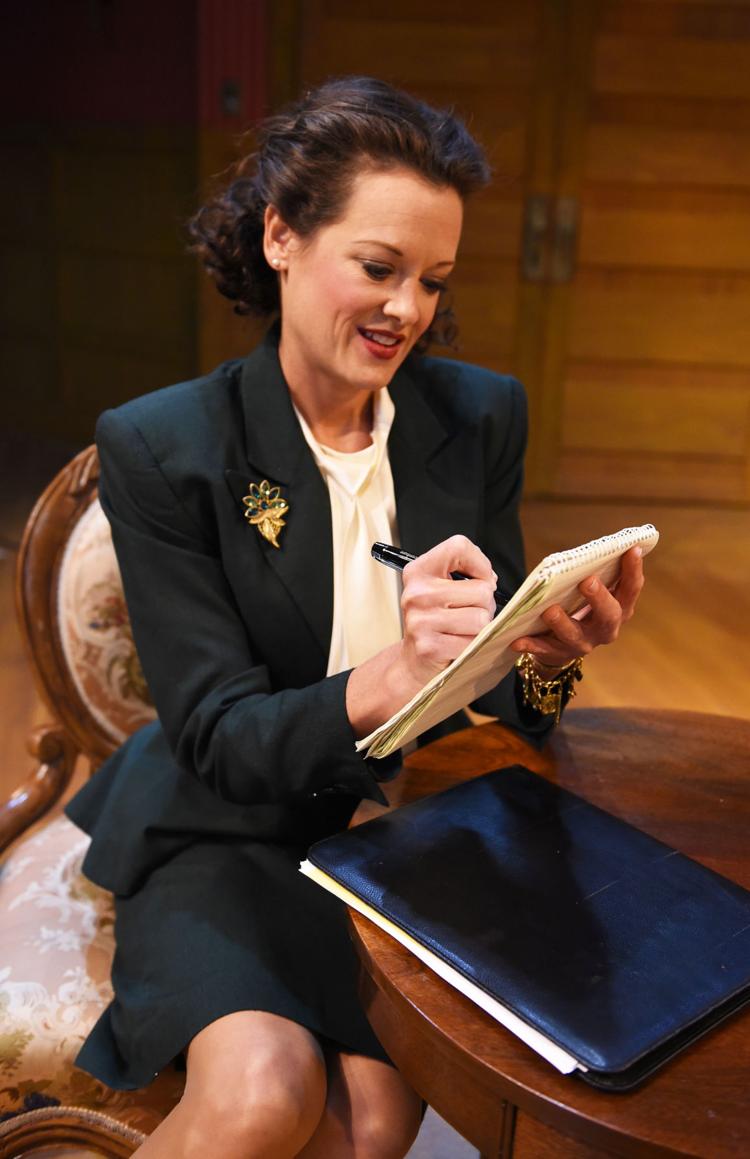 But Whiteside (based on the caustic critic Alexander Woollcott) doesn't play by the rules. He demands the Stanleys not use their phone, stay upstairs and accept the fact he invites his friends over and accepts cockroaches and penguins as gifts.
Accompanying him is his secretary and best friend, Maggie Cutler (Kristie Ohlinger), who knows how to handle Whiteside.
In the course of the play, when Maggie falls for a local newspaper man (Zander Gawn), Whiteside tries to break them up for his own selfish needs.
The best thing about this production is the relationship between Whiteside and Maggie. Fernandez and Ohlinger have the perfect chemistry, and their scenes feel like two old friends talking. When they have a fight, you feel for them.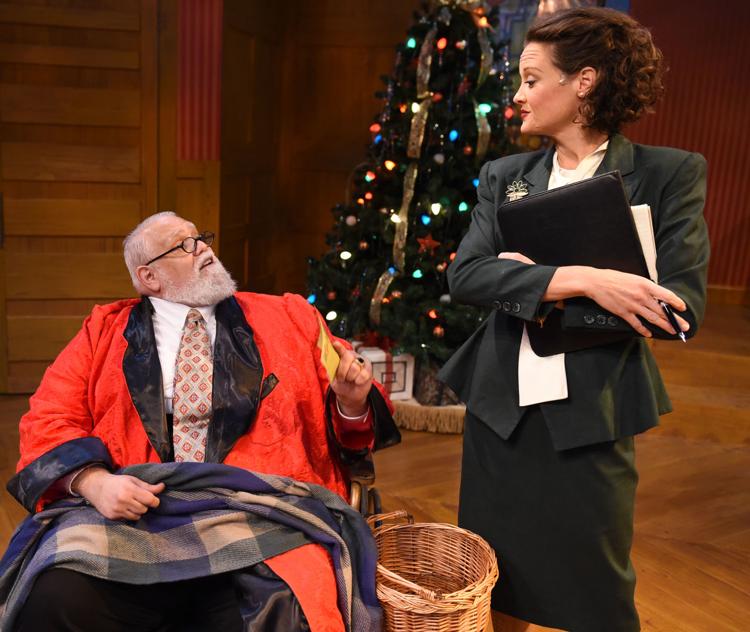 A hammy Fernandez — there really isn't any other way to play Whiteside — lands most of his comic lines, though there were times when the comedy could have been sharper.
A variety of people come and go, including movie star Beverly Carlton (Carl Bomberger), who is based on Noel Coward; Gene Ellis as the doctor, who keeps returning to the house to see if Whiteside will read his memoirs about being a doctor in Ohio — he won't — and Mr. Stanley's strange, quivering sister, Harriet. Elizabeth Pattey may have a small role, but she makes the most of it.
The sexy, slutty Lorraine Sheldon (Lynne DeMers-Hunt), whom Whiteside calls in to help him betray Maggie, is the villain of the piece — Whiteside is too likable and funny to be disliked — and DeMers-Hunt is having a lot of fun.
And then there is Banjo, played by the amazing Jordon Ross Weinhold. Clearly based on Harpo Marx, Banjo is a tornado who arrives and jolts the show toward its end. Weinhold is hilarious.
The costumes by Lisa Harris are wonderful, fitting 1939 like a glove.
I wish the set, designed by Vince Salpietro, had more personality. It feels flat and anonymous.
Director Kenneth Seigh has successfully wrangled his cast of cats to bring this play alive. Could it have crackled a little more? Sure, but it is a fun show, well-worth your time.¶