Will Prather is always looking for a new audience. Most recently, he has found an international one.
Executive producer of Prather Productions, which runs Dutch Apple Dinner Theatre, Prather was at the forefront 25 years ago when his parents, Tom and Deborah Prather, decided to build a sister theater in Fort Myers, Florida, known as the Broadway Palm.
And about 10 years ago, he created Apex Touring and started producing small touring productions.
In the first couple of years, Apex lost money.
But Prather was not going to be deterred.
"Will is an entrepreneur; that's where his heart is," says Denise Trupe, vice president of marketing for Apex Touring and formerly general manager of the Dutch Apple.
"I have a pretty strong drive to grow the company and produce at the highest level we can," Prather says. "I want to take the company places we've never gone before. What better way than to travel halfway around the world?"
"The Wizard of Oz" currently is touring China with plans to visit nine cities in 13 weeks.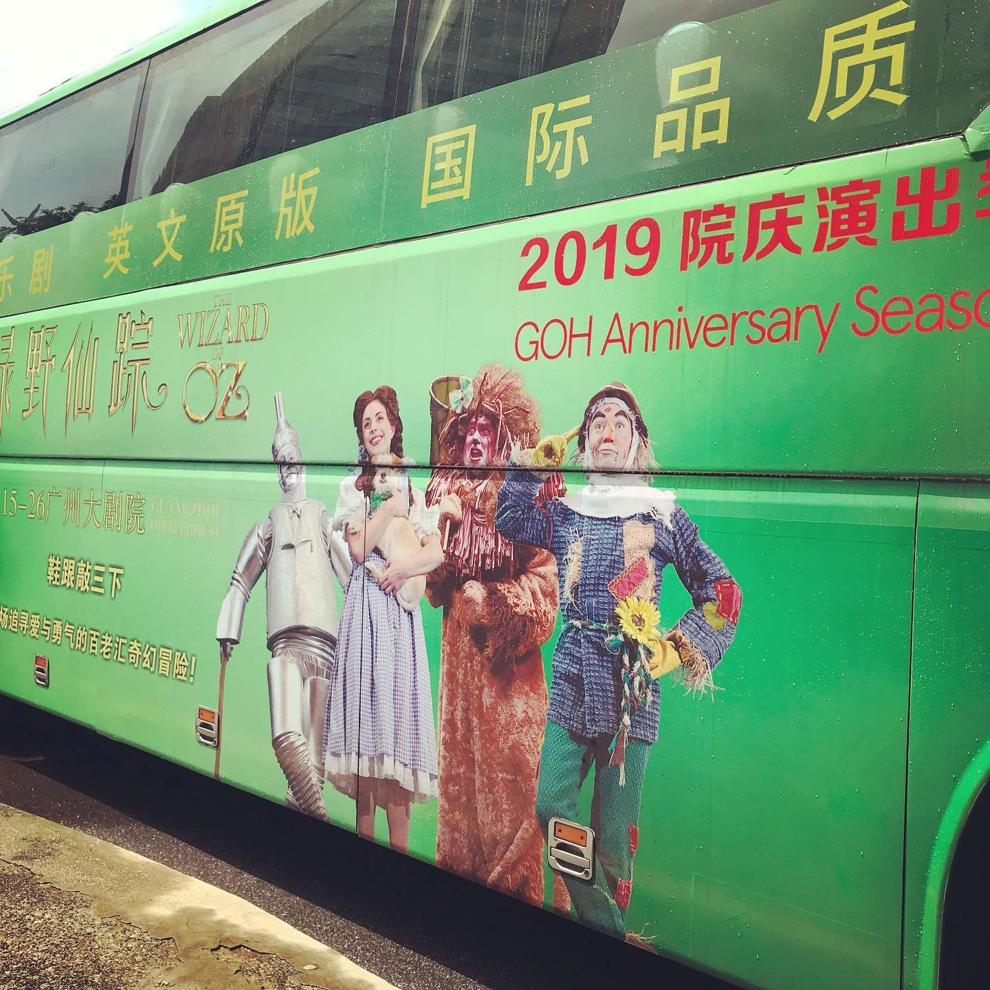 Then, after a break, "Oz" will head to Bahrain, an island resort in the Persian Gulf, for two weeks.
"Then the entire cast and crew of 40 people will fly back to the United States for six weeks," Prather says. Then in late September, they will return to the Middle East, going to Saudi Arabia, with the possibility of two or three other countries.
Why China and the Middle East?
"There is a very large demand for these kind of shows — Broadway shows, particularly ones with movie titles," Prather says. "It's a global brand. There is a high demand for musical theater."
Last year, the international booking group Broadway Entertainment Group, which is based in Dubai, heard about Apex Tours. They flew to Chicago, where "Oz" was playing for two weeks, and checked out the show.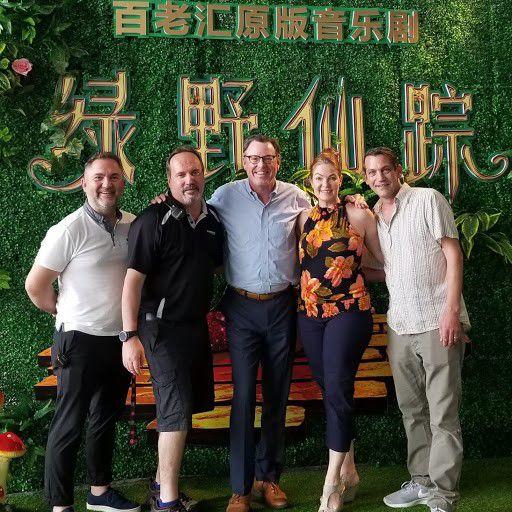 "They were impressed with it," Prather says. "We did have to do enhancements to the production for the international leg of the tour."
Broadway Entertainment Group has a successful track record in international touring, and Prather felt it was the perfect opportunity to work with industry leaders.
"We added video projection (where the translation takes place), special effects and new scenic pieces to make it work on an international level," he says.
Everything has changed mightily since that first tour 10 years ago, when "Beehive" opened at the Colonial at Emerson College in Boston.
Prather notes the first tour lost money.
"It took two or three years of touring to figure it out — the learning curve, the costs and gaining a reputation."
"A lot of the opportunities come from Will's name being known," Trupe says. "After you get a system in place and a staff and a reputation, you will continue to grow."
Two North American tours will be getting started in the fall, according to Prather.
"We've got a 27-week national tour of 'Finding Neverland.' The closing week will be in Vancouver," he says. "And then we are doing a revival of 'Once,' which won't be playing at the Dutch Apple but will be in Fort Myers for seven weeks and then go on a 20-week national tour."
Past national tours have included "Footloose," "The Wedding Singer," "Fiddler on the Roof," "Seven Brides for Seven Brothers," "Memphis," "Million Dollar Quartet," "Cabaret" and "Pippin."
National tours are all about packing sets, costumes and lights into a truck and driving to your destination.
A trip to China is more complicated.
"We had to ship the sets and costumes in shipping containers," Trupe says. "Well, we found out you couldn't put hairspray in shipping containers. And when you get there, you have to hire a crew at each theater and half of them don't speak English."
And the show's American Toto was not allowed to travel to China.
"We had to find and train and get a new Toto up to speed," Prather says. We ended up with two different dogs."
"There are big technical elements, too," Prather says. "How the power works is different, and safety is always in the back of our minds."
And then there are the cultural and social elements that have to be known.
"We (got) this 20-page handbook we had to become familiar with (before we went to China)," Prather says.
Trupe started marketing work in January to get the word out,
"The tours create other connections to grow the business," she says. "Cruise ships are doing more and more book shows. New markets are opening up all the time."
Ironically, when Tom and Debbie Prather first started doing theater some 50 years ago, they were touring in a regional way, going from one Central Pennsylvania town to another.
About 32 years ago, they built the Dutch Apple Dinner Theatre with hopes of settling down.
But times change. You have to go where the audiences are, even if it means traveling around the world.
One of the first things Prather did was get tickets for his parents to be in Shanghai on opening night.
Before leaving for China in May, Prather said, "This is the hallmark of my producing career. I'm honoring my parents. It's a great opportunity to celebrate 50 years of producing. Now, we're going to the next level."