If winter weather makes you feel like hibernating, there are a few garden and home shows in the region to help cure cabin fever.
At these shows, you can be inspired and make something. You can also find ideas for your own projects and meet contractors to make it happen.
Here are seven garden and home shows to check out this winter and early spring.
For the Love of Orchids
What: The annual orchid show hosted by Susquehanna Orchid Society has more than 1,000 orchids on display, including rare species. Orchids will also be for sale. Orchid groups in Pennsylvania, Maryland and Washington, D.C. will compete for awards.
Where: Hershey Gardens.
When: 9 a.m. to 5 p.m., Friday, Jan. 31-Sunday, Feb. 2.
Not to miss: The orchids Sharry Baby and Heaven Scent smell like chocolate, appropriate for a show in Hershey. Organizers expect the Dinmea polybulbon, last year's best plant in show, will be on display.
Tickets: The orchid show is free, but admission is charged for the gardens. Winter admission is $10 for ages 13 to 61, $9 for 62 and older, $8 for ages 3 to 12 and free for children 2 and younger. Free for Hershey Garden members.
Information: susquehannaorchid.org
Did you know? New to the show this year are seminars from orchid experts on topics such as repotting orchids and choosing the right plant.
---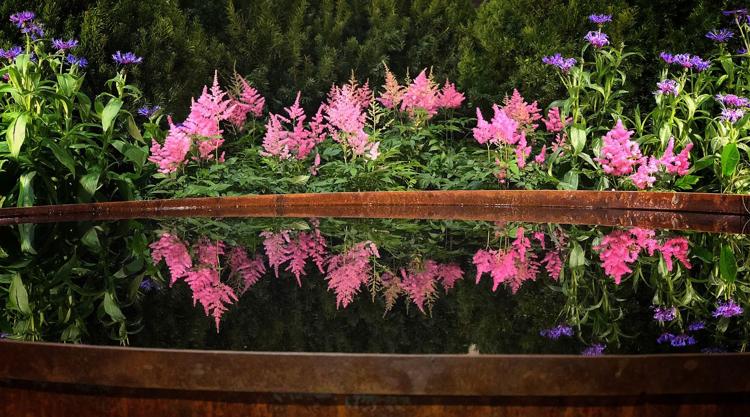 Philadelphia Flower Show
What: The biggest indoor flower show in the world (and the longest-running) will focus on Riviera Holiday. Floral and garden designers will turn the 10-acre show floor into a Mediterranean oasis. There are also horticulture displays, hands-on workshops (to make your own succulent planter, for example) and speakers, plus a butterfly room, a garden tea and lots of vendors. On Wednesday, March 4 will be a gardening for biodiversity symposium.
Where: Pennsylvania Convention Center, 12th and Arch streets, Philadelphia.
When: Feb. 29-March 8. 11 a.m. to 8 p.m. Saturday, Feb. 29; 8 a.m. to 9 p.m. Sunday, March 1; 10 a.m. to 9 p.m., Monday through Friday, March 2-6; 8 a.m. to 9 p.m. Saturday, March 7; 8 a.m. to 6 p.m. Sunday, March 8.
Not to miss: Look for Lancaster County's award-winning gardeners in the horticort. Of note is Denise Conklin, whose begonias regularly win blue ribbons.
Tickets: Advance tickets can be purchased until Jan. 14. They are $35 for adults, $21 for "young friends" (ages 18-29) and $17 for children (ages 5-17). Tickets at the box office are $48 for adults, $25 for "young friends" (ages 18-29) and $20 for children.
Also, early morning tours are $110 and give you a detailed tour in a small group without the crowds. Tours start at 8 a.m., two hours before the doors open. You also have a chance to see designers making touch-ups to their arrangements. New this year are evening tours ($75), which start at 6 p.m.
Information: theflowershow.com or 215-988-8800.
Did you know? Dogs are welcome Friday, March 6.
---
GardenWise
What: This one-day gardening school from Penn State Master Gardeners includes talks with researched-based information about sustainable gardening and environmental stewardship.
Where: Central York Middle School, 1950 N. Hills Road, York.
When: 7:30 a.m. to 4 p.m., Saturday, March 14.
Not to miss: Learn how native plants are pollinated by specific pollinators and why some insects are the most effective, from Heather Holm, author of "Pollinators of Native Plants." There also are talks on invasive plants, bats and more.
Tickets: $75 ($65 if registered by Feb. 7; includes lunch)
Information: bit.ly/GWise2020 or 717-840-7408.
Did you know? One session will teach the basics to identify trees and shrubs.
---
Pennsylvania Home & Garden Design Expo
What: Explore trends, products and services for your home at this show from Home Builders Association of Metropolitan Harrisburg. Meet builders and remodelers for your next home or outdoor project. There will also be seminars Friday and Saturday.
Where: Pennsylvania Farm Show Complex and Expo Center, Harrisburg.
When: Thursday, Feb. 27-Sunday, March 1; Hours: noon-8 p.m., Thursday; 10 a.m. to 8 p.m. Friday and Saturday and 10 a.m. to 6 p.m. Sunday.
Not to miss: There will be two tiny homes to explore, including a tiny smart home.
Tickets: $10 per day. Children 12 and younger are free with adult admission. Tickets are $8 for seniors and military members. Free parking.
Information: pahomeshow.com or 717-232-5595.
Did you know? Students at local technical schools will compete in a design and build challenge. Some of their creations, such as sheds, will be sold at the show.
---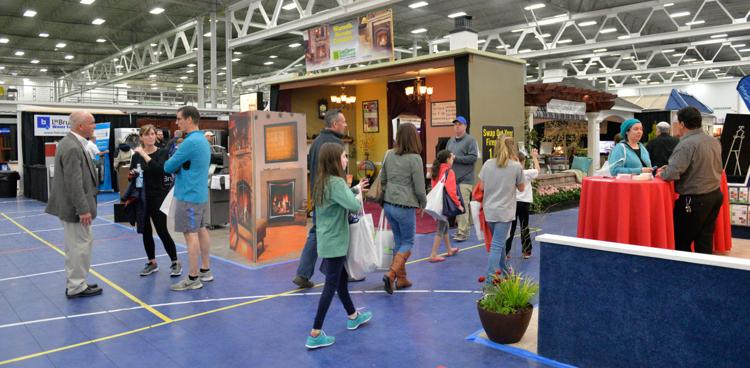 BIA Spring Home Show
What: Get ideas for home, garden and remodeling projects and meet professionals who can make those projects happen at this show from Building Industry Association of Lancaster County.
Where: Wyndham Lancaster Resort and Convention Center, 2300 Lincoln Highway East.
When: Friday, March 6, 1-8 p.m.; Saturday, March 7, 10 a.m.-6 p.m. and Sunday, March 8, 10 a.m.-4 p.m.
Not to miss: There are lots of location connections at this show. Most of the exhibitors are members of the Building Industry Association of Lancaster County and based in the county.
Tickets: $5. Parking is free.
Information: biaspringhomeshow.com or 717-569-2674
Did you know? This year's show moves to a new location, which will have about 40 percent less show space, making it easier to navigate. The expo center also will have more parking than previous spots.
---
Pennsylvania Herb and Garden Festival
What: The herb festival includes speakers and workshops and vendors selling plants, herbal crafts and other products.
Where: York Expo Center, 334 Carlisle Ave., York.
When: 11 a.m. to 6 p.m., Friday, April 17 and 10 a.m. to 4 p.m. Saturday, April 18.
Not to miss: Denise Schreiber, a garden writer, will discuss how to eat your flowers. She's written about more than 50 types of edible blooms.
Tickets: $8 daily admission. Additional fee for workshops. Children 12 and under are free. Free parking.
Information: paherbfest.com
Did you know? There are a wide variety of workshops that will teach you to make something that you can bring home.
---
Shirley R. Wagner Garden Symposium
What: This annual symposium focuses on information for home gardeners.
Where: Lancaster Farm & Home Center, 1383 Arcadia Road.
When: 8:30 a.m. to 3:30 p.m. Saturday, April 18.
Not to miss: Author and horticulturalist Jessica Walliser will talk about container garden. Plus, the day ends with a demonstration on how to make a container garden.
Tickets: $65 or $60 for Lancaster County Master Gardeners. Registration deadline is noon April 12.
Information: bit.ly/Wagner2020 or 717-394-6851.
Did you know? The symposium regularly sells out before the registration deadline.