Editor's note: This story was originally published Jan. 11, 2018.
One of the more unusual events at the Pennsylvania Farm Show is the sheep-to-shawl competition.
The long-established sheep shearing tradition always attracts a large crowd at the Farm Show Complex in Harrisburg each year. 
But to outsiders, the "shear" excitement of the craft may seem a little peculiar. 
So what exactly is it?
The concept of sheep-to-shawl is simple: teams have 2 1/2 hours to shear a sheep, spin the fleece and weave it into a shawl. The fastest team wins.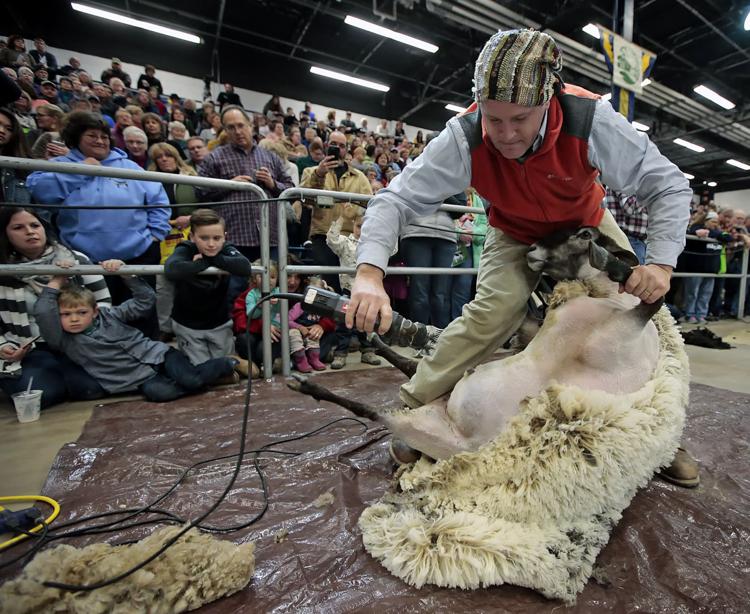 First, a shearer strips wool from the sheep. Here, Nathan Good of the Lancaster Spinners and Weavers Guild shears Bandit, a blue-faced Leicester and Shetland crossbred sheep, at Wednesday's competition. The team then chooses the usable wool and discards the rest.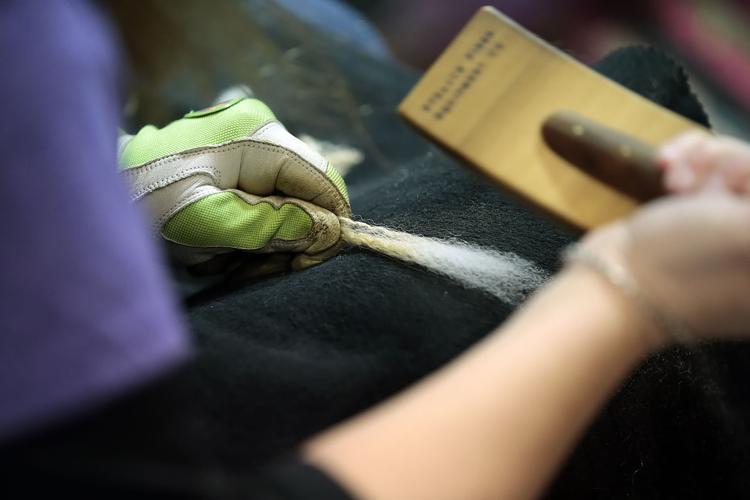 Team members then pulled apart fibers to release debris. The next step is carding, shown here, which is essentially brushing fibers to remove tangles and make the wool go in a uniform direction.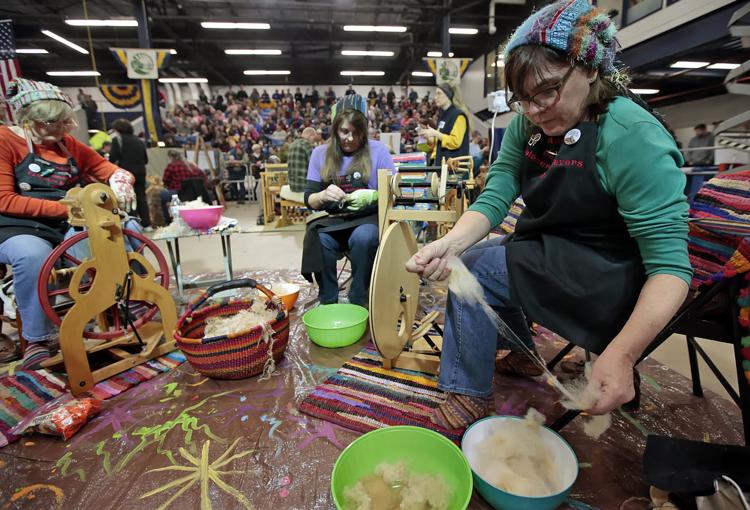 Then, spinners pedal wheels that twist the wool into yarn. Here, spinner Angela Krick works quickly as the team competes.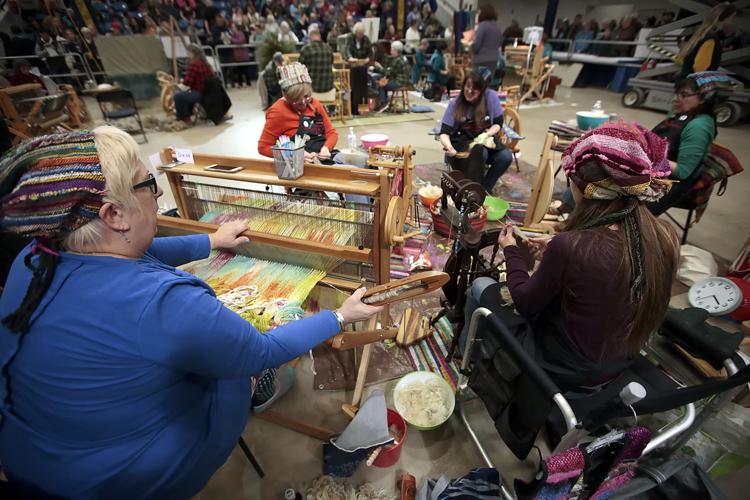 After the wool is dyed, weavers then start 

process of producing the cloth on a loom.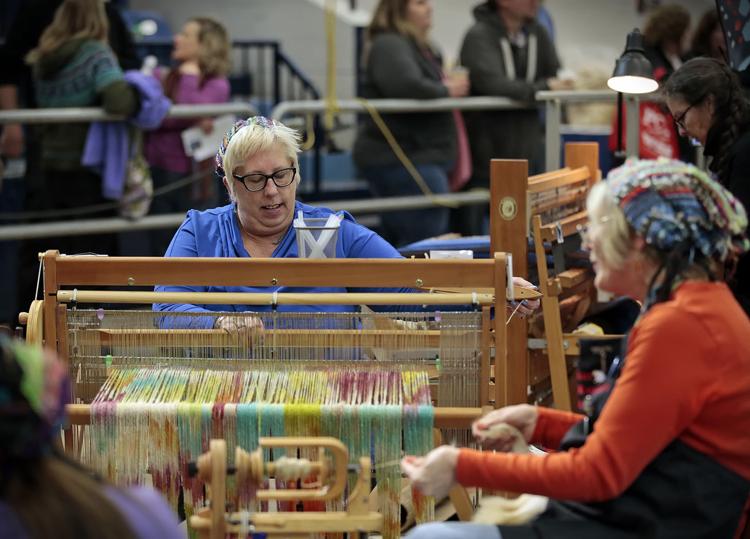 Judging is based on the uniformity of the shearing, the condition of the fleece, the quality of the spinning, the evenness of the weaving, the originality of the design and the speed with which each team completes its project.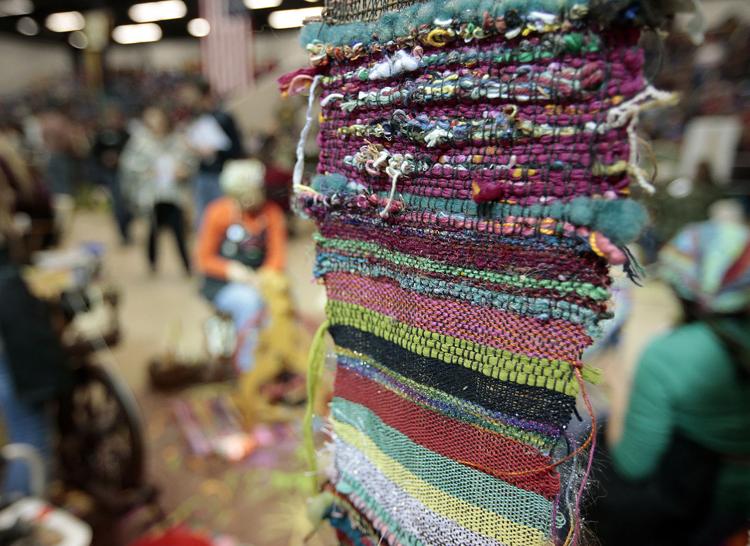 Finally, the shawl is sold at auction. The Lancaster County's team's shawl sold for $725.