Piper Sobon, who is playing the title character in the Dutch Apple Dinner Theatre production of "Annie," sees some similarities between herself and the gutsy orphan.
"I feel like we're both very optimistic," Sobon says. "I am always trying to cheer people up."
And like Annie, she likes dogs and has two.
"Annie is definitely my number one dream role," Sobon, 13, says. "It's such an iconic character."
And the most famous song from "Annie," "Tomorrow," is all about optimism:
"The sun will come out
tomorrow
bet your bottom dollar
that tomorrow
there'll be sun
Tomorrow!
Tomorrow!
I love ya
Tomorrow!
You're always a day away"
Sobon loves belting it out to an audience.
Set deep in the Great Depression, "Annie" shows how rough things are in the country, even visiting Hooverville in one scene.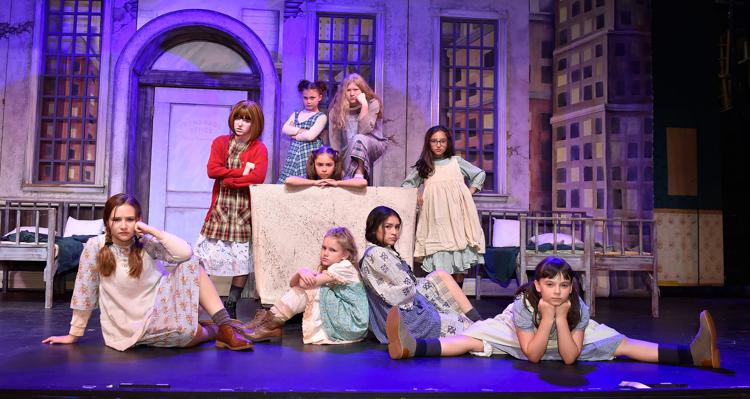 But Annie holds out hope when many people have lost the ability to do so.
Her life changes when she is chosen to spend Christmas with billionaire Oliver Warbucks.
"It's a publicity stunt I do every year," says Victor Legarreta, who is playing Warbucks. "And I'm expecting it will be a boy."
But his assistant, Grace (Melissa Whitworth), chooses Annie.
Warbucks meets his match in Annie, who is brave and opens up a window to Warbucks' heart.
"All he does is make money," Legarreta says. "And he doesn't feel the Depression at all. He doesn't realize how bad off people are. "
While he is not thrilled to have an orphan in the house, Warbucks and Annie bond fairly quickly.
"Warbucks likes that Annie speaks her mind," Legarreta says.
And it isn't too long before Annie is talking to President Franklin Roosevelt and his cabinet and getting the New Deal worked out.
Sobon and Legarreta performed "Annie" together last year at the Dutch Apple's sister theater, The Broadway Palm, in Florida.
"And we did 'The Music Man' together when I was 8," Sobon notes.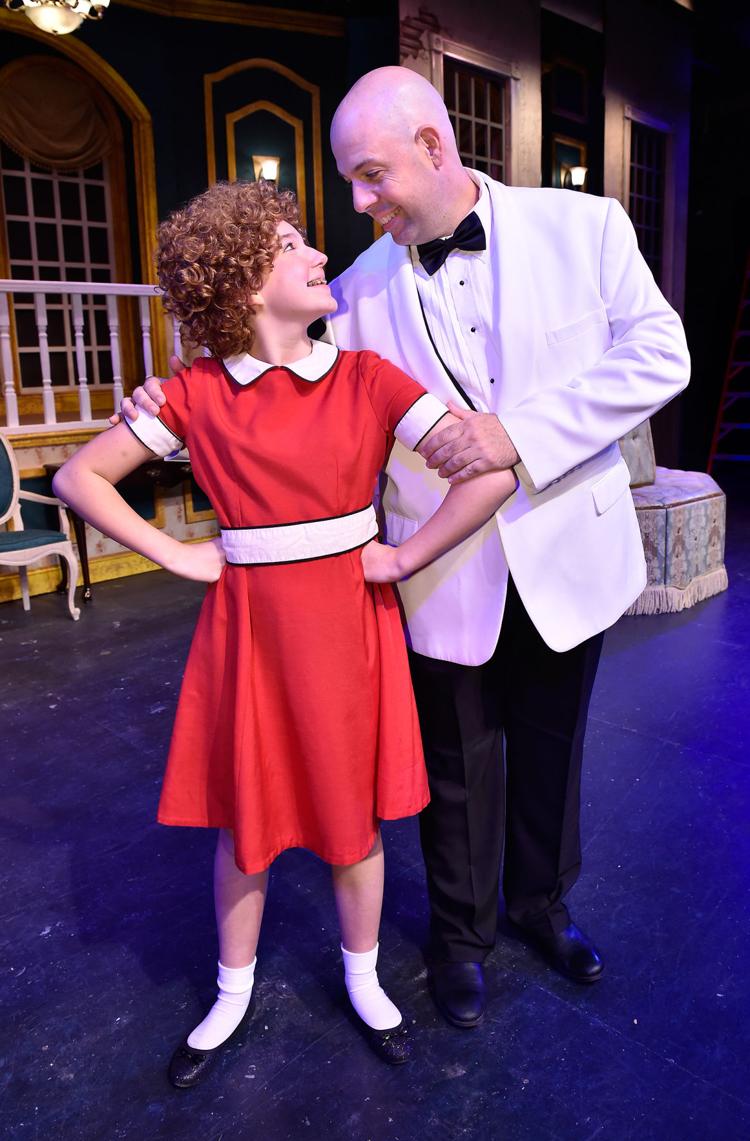 "It brings me to tears during rehearsal," Legarreta says. "I've known Dean and Lauren (Sobon's parents) and I've known Piper since she was in her mom's belly. Now look at her. She can jump into her character so fast, and she knows how to turn on the tears."
Dean Sobon is directing "Annie," and Lauren Sobon is the artistic producer at Dutch Apple. Their daughter is very comfortable up on stage.
Legarreta has worked for the Prather family, which runs both the Dutch Apple and the Broadway Palm, on a regular basis.
"Since 1996, I have been working at the Broadway Palm, and I started at the Dutch Apple in 1999."
He remembers when he first got interested in theater.
"I went with my cousin, whom I idolized, to try out for 'West Side Story.' I got a part, and I loved the instant feedback and the laughter."
He attended a performing arts school in 12th grade.
"Since then, I haven't stopped working," he says.
The Long Islander got his first paying gig when he was in 10th grade.
"I was Prince Charming and I had to kiss a woman. A 35-year-old woman, he recalls, shaking his head.
Needless to say, it felt very weird, he says with a laugh.
For Sobon, acting is about getting to be somebody else for a few hours.
"And I love making people happy, entertaining them," she adds, sounding very much like Annie.¶