After the meal, Shadrack Bunkete started strumming his guitar and filled the barn with his voice.
"Sometimes I feel like a motherless child," he repeated over and over.
"A long way from home."
As soon as he started to sing, the goats in the space below bleated along.
In this building with a propane heater in the corner and an Amish family's goats below, Bunkete is a world away from his home in Congo.
He now lives in Lancaster, and is one of a surge of more than 70 million people displaced around the world.
Bunkete performed last weekend at a cross-cultural dinner. The meal brought together some of this country's first refugees, the Amish, with families who resettled here just before the travel ban slowed the tide of newcomers. They shared food from places like Syria, Iraq and Pennsylvania Dutch country. The meal, which sold out, included dozens of people from Lancaster County and Philadelphia.
In these divided times, the men behind this lunch said they hope meals like this will bring people together so we can learn about each other.
"We're living in a time when loving your neighbor is more important than ever before," said Mustafa Nuur, founder of Bridge, which was one business behind the event. "We need to learn how to tolerate each other. By tolerating each other, we can find what we have in common."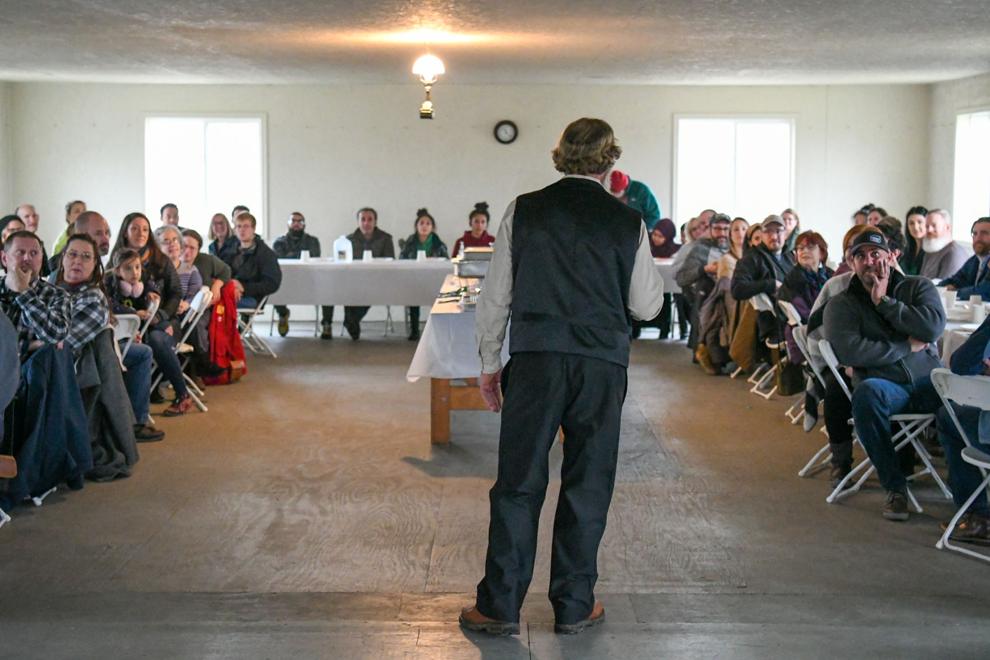 An 'Only in Lancaster' meal
This was an "Only in Lancaster"-kind of meal, held at the Strasburg-area farm of Ivan and Martha Beiler. The film crews left 35 years ago, but it's still known as the "Witness" farm.
More recently, Lancaster's been called the refugee capital of the country because of the number of families resettled here.
The meal was a collaboration between two local businesses. Both companies center on the idea that when people get together, often over food or drinks, they understand each other better. LoKal Experiences introduces Lancaster County culture, and Bridge shares cultures around the world through refugees.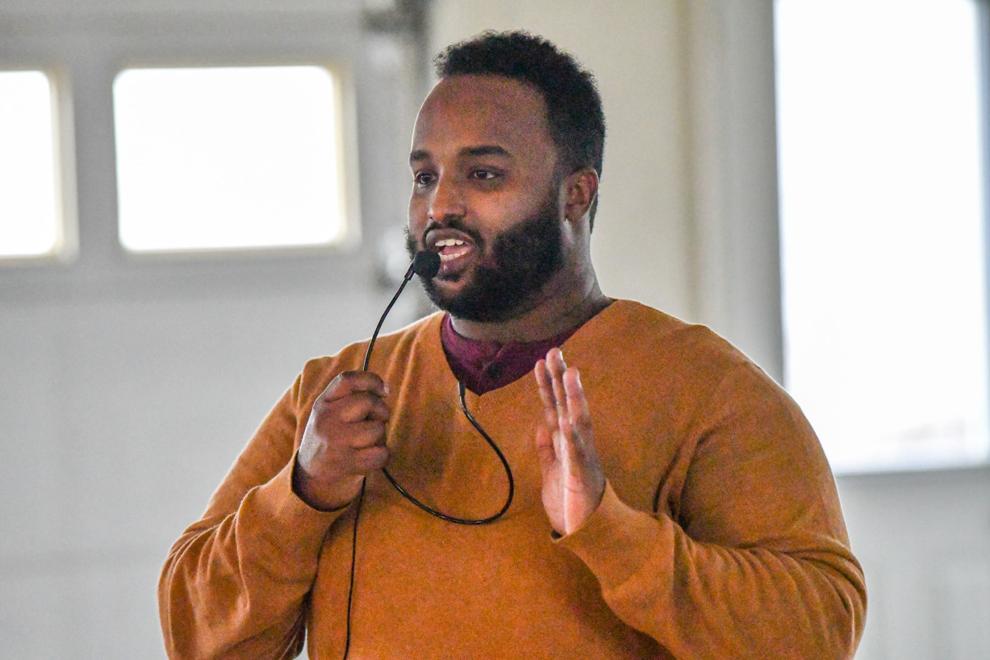 Lancaster's refugees
Mustafa Nuur, a refugee from Somalia, won the 2017 Great Social Enterprise Pitch with his idea for Bridge. Since then, 2,300 people have gone to meals at the homes of local refugees and restaurants. As his business has grown, so has the number of refugees, to 26 million. There are more people displaced now than during post-World War II. On Tuesday, the U.N. called for more action for this crisis.
At the same time, Phil Lapp has expanded the events he organizes with his business, LoKal Experiences. He works with several Amish families, including the Beilers, who host meals. Why not invite Lancaster County's newest immigrants to the table, Lapp wondered. He found common ground with Nuur, who calls the Amish Lancaster's first refugees. The Amish came to Pennsylvania starting in the early 18th century to escape persecution for their religious beliefs.
"It's the same story of immigration," Nuur said.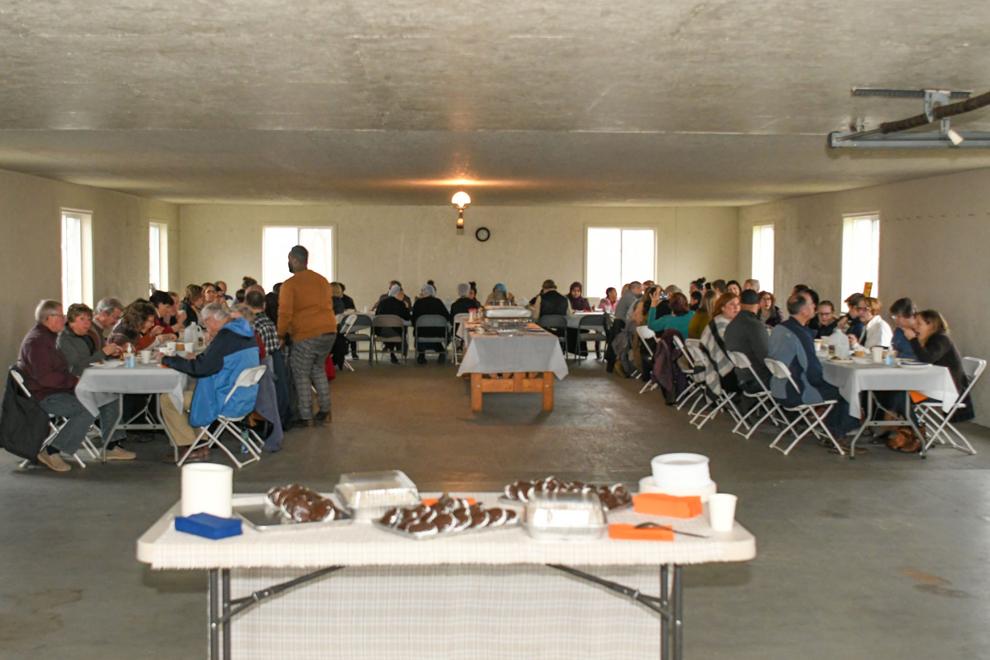 A diverse meal
So on a chilly, rainy day, dozens of people drove up the long lane to the Beiler's farm. They drove past the birdhouse Harrison Ford fixed in "Witness" and parked near the barn where he and Kelly McGillis danced. They walked into a stark outbuilding with one battery-powered light shining over the food.
"This is probably one of the most diverse meals you will ever have," Lapp said before the Beiler family brought in a large stockpot of steaming chicken pot pie, a thermos of coffee and a tray of whoopie pies.
Before the meal, Lapp talked about Amish culture, including church and school.
Stephanie Gromek, development and communications coordinator with Church World Service, shared more about the nonprofit's work resetting refugees in the region after they have fled persecution for their race, religion, nationality, political opinion or social group.
"Nobody chooses to be a refugee. Nobody chooses to flee," she said. "Nobody wants to leave home."
And after a moment of silent prayer, they ate together.
There was cucumber salad from Syria, eggplant stew from Nepal, samosas, rice and turmeric chicken from Somolia, greens from Congo and stuffed grape leaves from Iraq.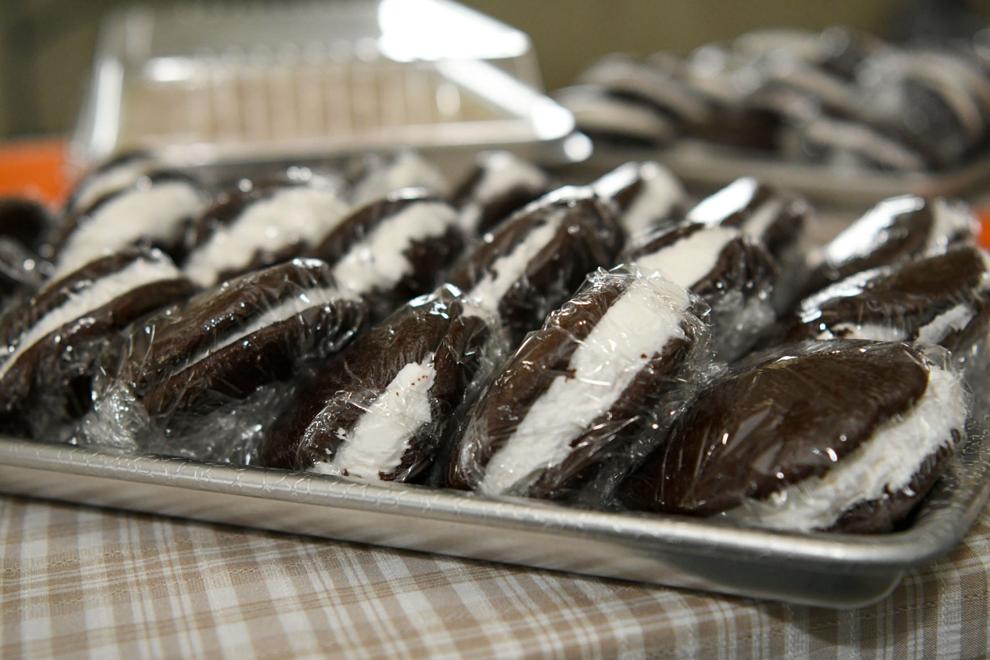 For dessert, there was Syrian rice pudding with cardamom and chocolate whoopie pies.
Several guests shared stories about their journey to Lancaster County.
Nuur talked about his life in Somalia, where he helped come up with new flavors at his father's ice cream shop. That changed when his father refused to support a terrorist group and was killed. Within hours, the family fled to a refugee camp in Kenya before starting a new life in the U.S.
Ahmed Khilo from Syria talked about the day when his family returned from a visit to his grandfather's to find their home destroyed.
Not long later, he was recruited to fight even though he was just 15. Khilo left on his own to join his father, who was rebuilding a new life in Turkey. He made it there, yet he wasn't allowed to attend school.
"My dad said there is no future here," Khilo said. "We have to move on."
The family found a home in Lancaster where Ahmed is learning English, his fourth language.
Nuur and Khilo recalled with a laugh their first impressions of their new home. When they learned they would be moving to Lancaster County, they searched online and discovered the Amish.
Ivan Beiler, who opened his home to this group, shared more about life in the Amish community.
People asked questions about life and being newcomers.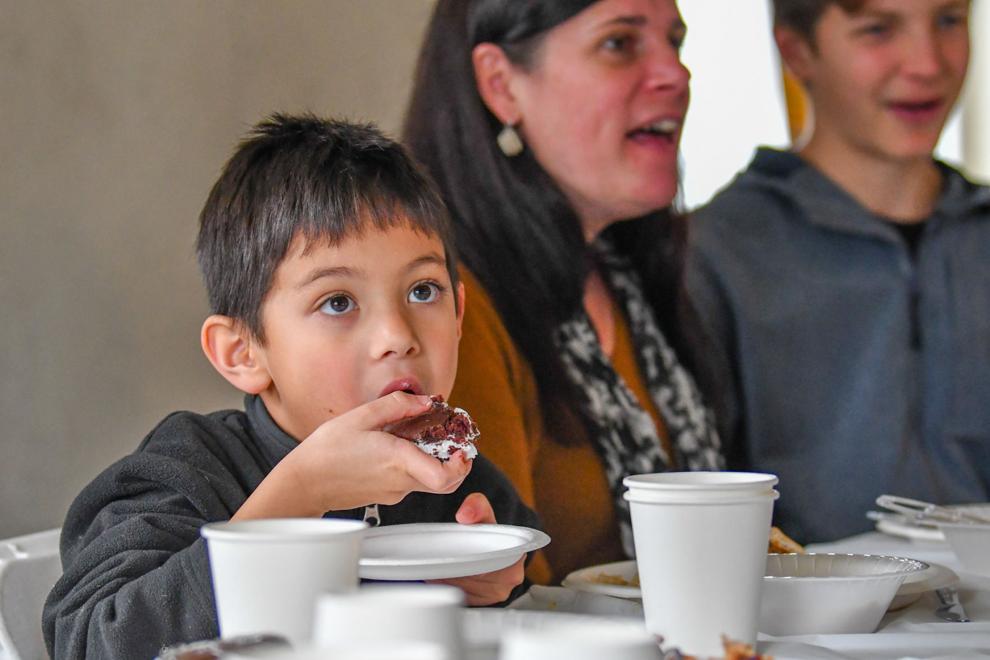 Once it was over, Julie Hillard, of Leola, marveled on what just happened.
"I've grown up in Lancaster County, but I can't say that I've ever really hung out or been on an Amish farm," she said.
As a child, Hillard's family hosted a family from Burma, now known as Myanmar. She wants her own daughter to be curious about the world. This meal also inspired her own homework.
"I need to have more conversations with people who are different than me and educate myself," she said.
Her friend, Diana Daigle, wanted to bring her family to an upcoming meal.
"Their stories were moving and compelling," she said. "I think I have a lot to learn from them."
LoKal Experiences and Bridge plan to have more Amish-Refugee meals. The next one will be Feb. 15.