Ty Stover is a Christmas guy. He has loved the holiday ever since he was a kid in Indianapolis.
His grandparents knew how to celebrate and make the season extra special. He still gets emotional thinking about those days.
That's why when rehearsing "Holly Jolly Christmas," opening tonight at Dutch Apple Dinner Theatre, Stover kept crying.
"It's very difficult for me," he says. "The cast has no idea why their director stops to cry before he even says anything. It's ridiculous and lovely."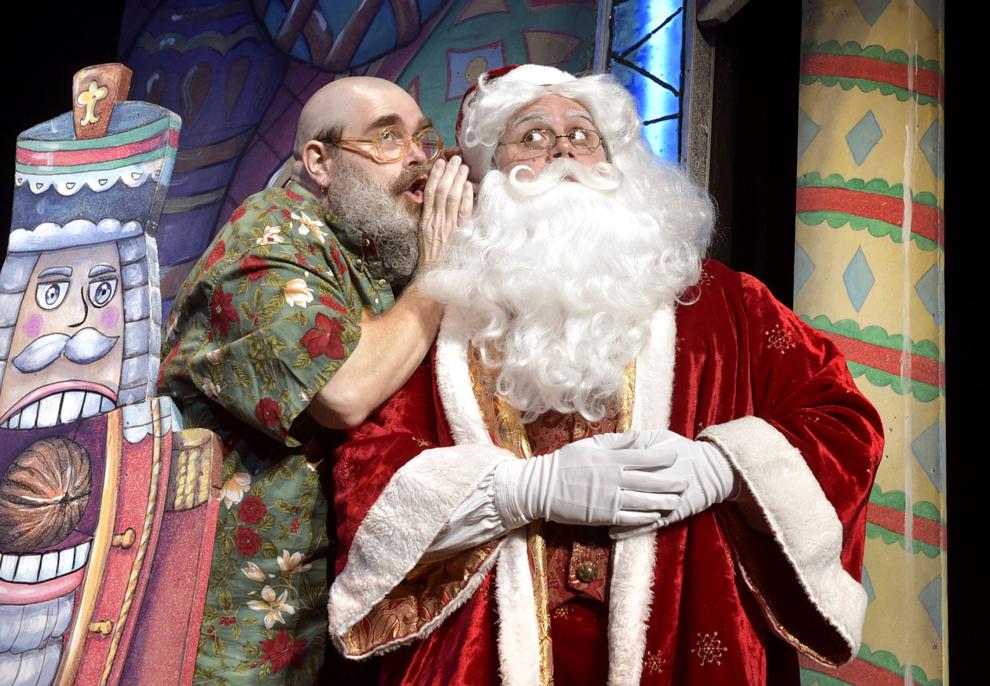 "Holly Jolly Christmas" is filled to the brim with nostalgia.
"It's like Mr. and Mrs. Claus are on a variety show, in the vein of Bing Crosby or Andy Williams from the 1950s and '60s," Stover says
"It's got the flavor of what it was like to see a holiday special when you were a kid — when an aging baby boomer was a kid, I should say. I own that identity."
Stover also owns the identity of Santa, whom he's been playing for years in the Indianapolis area.
"I have been a professional Santa — outside of doing it in a theatrical show — probably since 2002 or 2003," he says, noting that his family continues celebrating Christmas in a big way.
Stover was about 9 and still a literal believer when his grandfather gave him a $20 bill and told him to give it to Santa as a tip.
"In that moment, so much came clear to me," he recalls. "I realized that the idea of Santa was so much larger than one dude giving presents.
"At that point, I shifted from being a believer to becoming someone who wants to help facilitate Christmas cheer."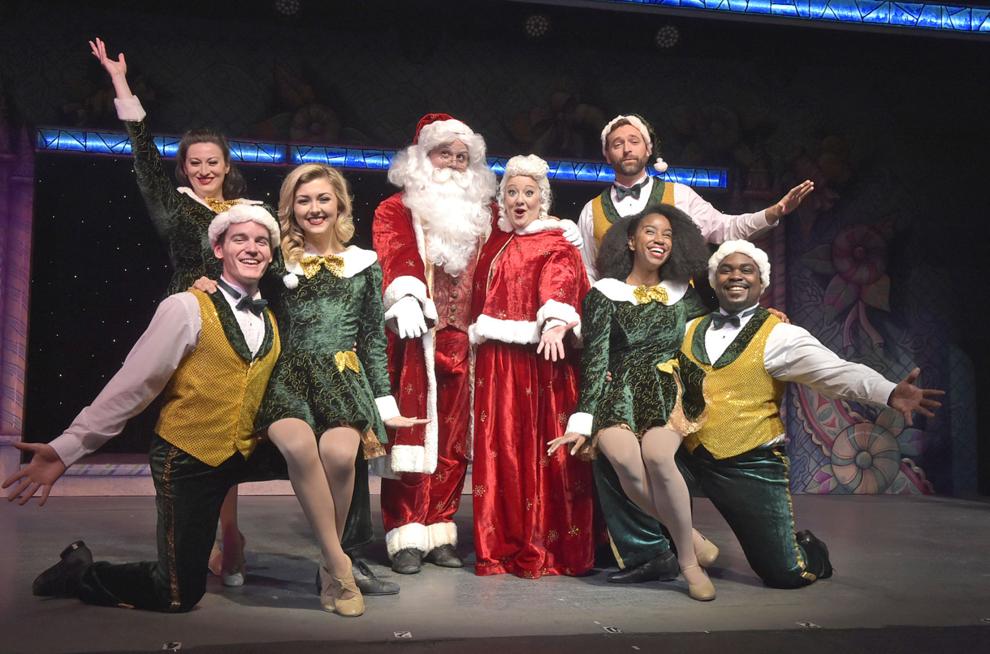 Stover wrote "Holly Jolly Christmas" about 10 years ago with J.R. McAlexander, Dutch Apple's music director at the time, and choreographer Amy McCleary. It was first performed there in 2009.
"We combined our brains and thought about all the things we enjoy about Christmas shows," Stover says. "It took us about a year and a half to get it all together. We tried to roll all of that into a format that would be incredibly familiar for everyone."
The revue is hosted by the Clauses. Two elves, named Nutmeg and Eggnog, provide plenty of humor, and reindeer do an amazing tap number.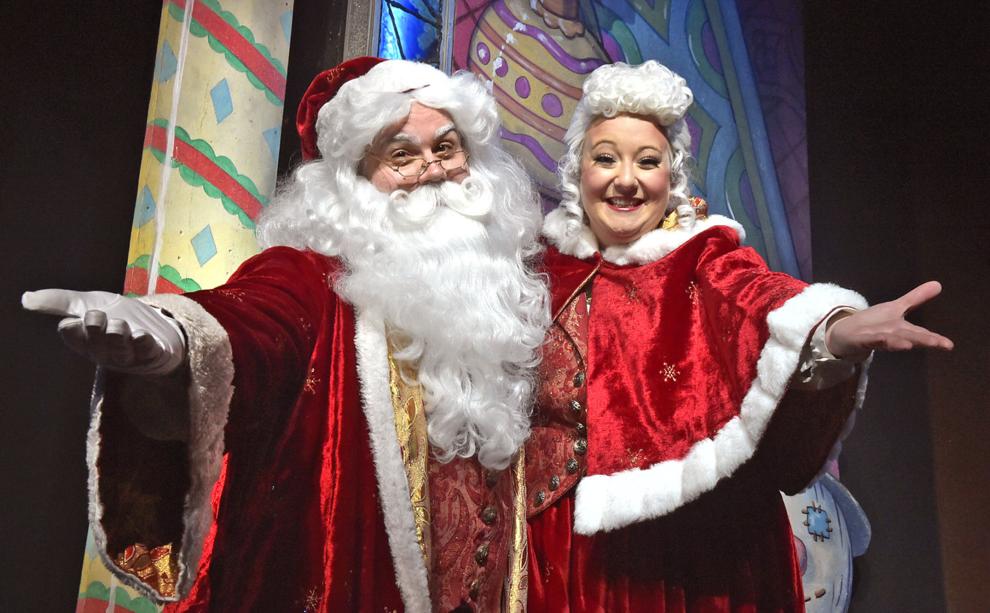 Segments include Christmas around the world; a family Christmas at home; Christmas from a child's perspective; a rocking Christmas, with plenty of high-energy holiday songs, and a Nativity scene with religious songs.
"It's an absolutely beautiful show. It's very colorful, and it moves very fast," he says. "And the voices in the show are just incredible. I could talk about the cast all day. They are that good."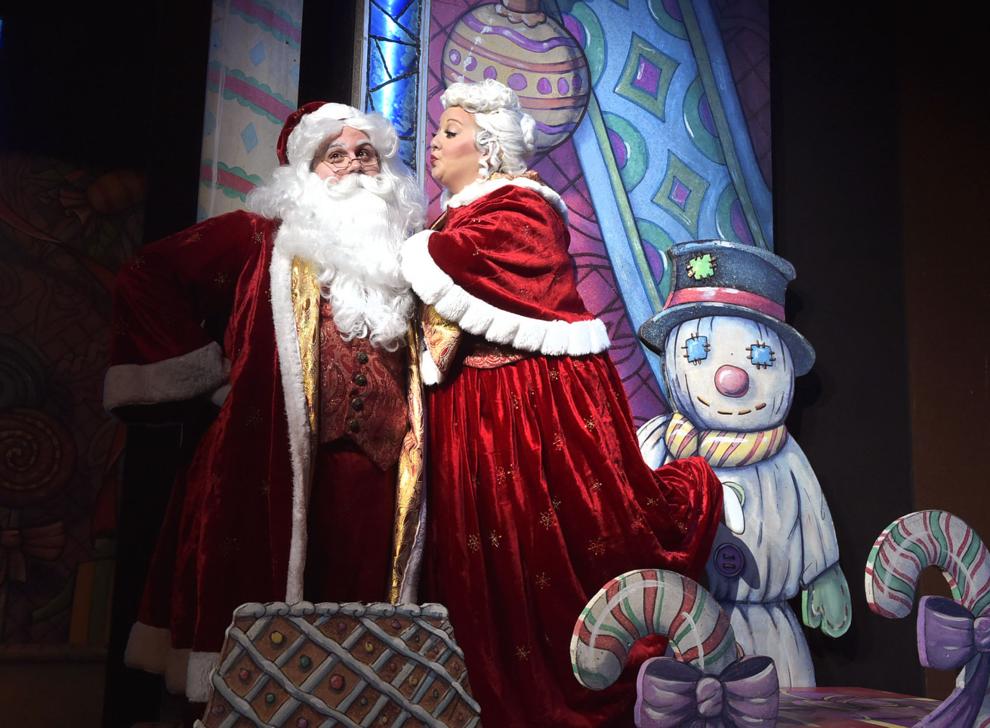 He expects audiences will respond to the Christmas show the way he does.
"If you invest in the show, you will laugh, leave humming the songs, and have drippy eyes," he says.¶
IF YOU GO
What: "Holly Jolly Christmas."
Where: Dutch Apple Dinner Theatre, 510 Centerville Road.
When: Opens tonight, runs through Dec. 31. Performances Tuesday through Sunday, 6 p.m. dinner, 7:30 p.m. show; selected matinees, 11:45 a.m. lunch, 1:15 p.m. show; twilight performances, 5:30 p.m. dinner, 7 p.m. show. No performances Dec. 6, 24 and 25.
Cost: $51-$60, adults; $27, ages 13-18; $23, ages 3-12. Show only: $30, adults; $21, ages 18 and younger, $21.
Contact: dutchapple.com, 898-1900.