He was the patriarch of a family of artists, a brilliant book and magazine illustrator and a prolific powerhouse who created 2,000 to 4,000 paintings (experts vary on the number) and illustrated more than 110 books in his 63 years.
But N.C. Wyeth wanted more. He wanted to be known as a true artist, a great painter of his generation.
"N.C. Wyeth: New Perspectives," which runs through Sept. 15 at the Brandywine River Museum, makes the case for Wyeth (1882-1945). It is a large and eclectic exhibit — the first in almost 50 years to examine the entirety of Wyeth's work.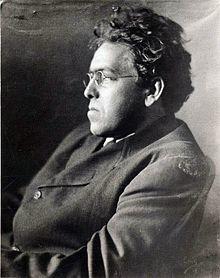 The exhibit features more than 70 paintings, ranging from his earliest Saturday Evening Post magazine cover at age 20, to portraits and self-portraits, landscapes, murals and, yes, those wonderful illustrations from the likes of "Treasure Island" and "The Mysterious Island."
"Now is the time to take another look at N.C. Wyeth," says Christine Podmaniczky, curator of the N.C. Wyeth collection and historical properties at the Brandywine River Museum. "(People) know him from magazine illustrations or children's books and for being Andrew Wyeth's father. But there is more to him."
"The idea behind the show is to offer a sense of his ambition, his success as an illustrator, the speed with which he was going," says Jessica May, deputy director and Robert and Elizabeth Nanovic chief curator at the Portland Museum of Art.
She and Podmaniczky are co-curators of the exhibit.
The two curators came at the show from different directions. Podmaniczky is obviously well-steeped in Wyeth's work and times. May has a fresh eye, having never delved into the artist's work before.
The exhibition will travel to the Portland Museum in an abbreviated version Oct. 4 through Jan. 12, and then go to the Taft Museum of Art in Cincinnati from Feb. 8 through May 3.
Talent evident early
Newell Convers Wyeth (1882-1945) was born in Needham, Massachusetts, and grew up on a farm. His talent for art was evident early on. He went to Mechanics Art School to learn drafting and then Massachusetts Normal School, which is now the Massachusetts College of Arts and Design. A painting instructor urged him to become an illustrator.
That's how Wyeth found his way to Chadds Ford.
Howard Pyle, the leading illustrator of the day, had a school in Wilmington, Delaware, and a summer school in Chadds Ford. Wyeth fell in love with the area and moved there in 1908.
Pyle believed in adding drama to illustrations and to work from personal knowledge. Wyeth understood this, and it was clear that Wyeth was Pyle's best student.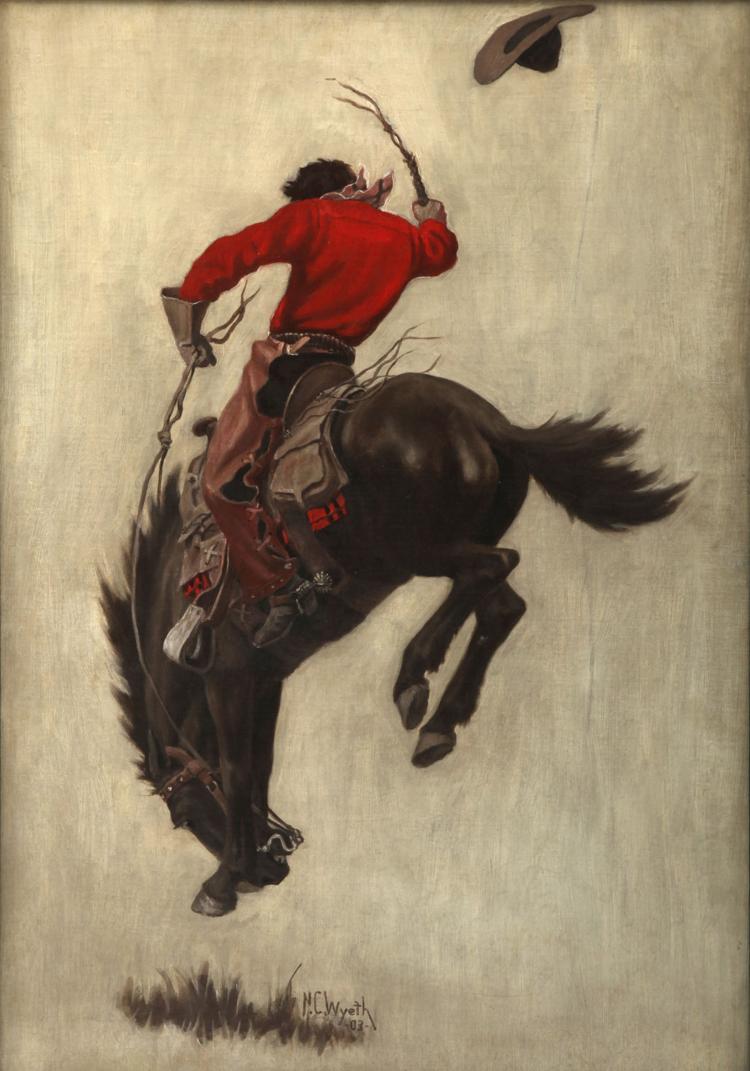 Success came quickly. By the time he was 20 and still a student of Pyle, his oil painting "Bucking Bronco" was chosen for the cover of the Saturday Evening Post, one of the leading magazines in the country.
Wyeth decided he wanted to paint the West, or the myth of the West, and took several trips to learn the culture and the landscapes.
One gallery area is devoted to his western period.
He painted or sketched Native American portraits and featured cowboys rounding up cattle or riding broncos.
He had an excellent ability to paint or sketch action.
"Western work was where he made his claim to fame," Podmaniczky says. "But the 'Wild West' was fading quickly and this eastern boy realized he couldn't sustain a career."
Within three years, he transitioned into advertising, still using western images when it suited. In "Bronco Buster," from 1906, a cowboy rides a bronco with a sign for Cream of Wheat on the stadium's wall.
"He made his mark early on," Podmaniczky says.
Career takes off
The next gallery is devoted to some of Wyeth's best-known book illustrations, including his most famous: "Treasure Island."
Wyeth had a gift for figuring out what was important to illustrate in the story. He liked to paint big works — far bigger than was necessary for the illustration.
The commission for "Treasure Island" came in 1911, and May notes that is when his career takes off.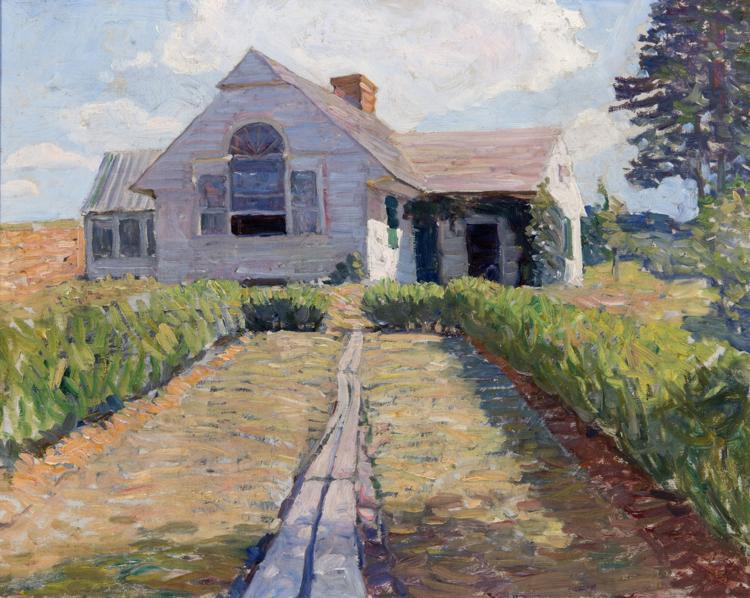 "He was able to buy his house and studio in Chadds Ford with the proceeds," she says.
More books came for Scribner's, including "Kidnapped," "Robinson Crusoe" and "The Boy's King Arthur."
The exhibit features a wide range of book illustrations. While each painting is part of a grand adventure story, they all stand on their own as vivid, fascinating paintings.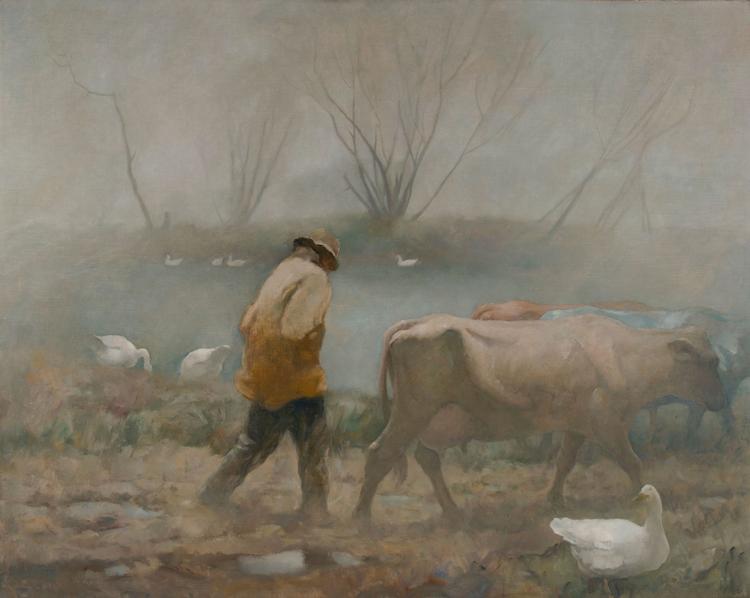 "He's a very fast painter," Podmaniczky says. "Between April and late July, 1911, he made 17 paintings for 'Treasure Island.' "
He was in demand for books and magazine covers and advertising.
Illustrations paid the bills and allowed Wyeth to have a prosperous life. He bought a house in Port Clyde, Maine, in 1920, where he and his growing family — he and wife, Carolyn, had five children — spent summers.
Like Chadds Ford, Maine proved to be a deep inspiration for Wyeth.
He is quoted as saying a painter has to know his subject spiritually. And he certainly has close and deep connection to the world of Chadds Ford and Maine.
Painting for himself
In between all the commissioned work, where Wyeth is painting for other people, he found time to paint for himself.
Several galleries are filled with landscapes of Chadds Ford and Maine, portraits and several self-portraits.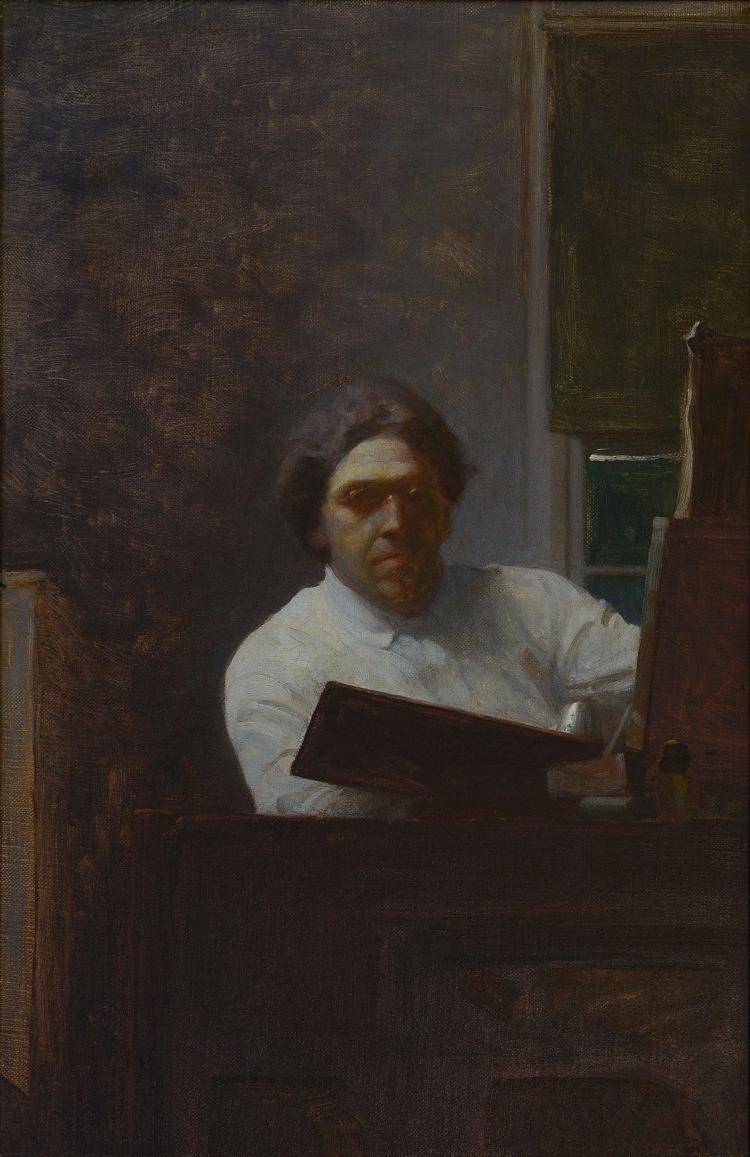 There is an "Arcadian idealism" to a lot of his work, according to May. We see farmers working the land, sometimes in glorious sunshine and others in spring rains.
Lobstermen work their boats in the dark, busy harbors that thrive with activity.
Old churches and barns dot his landscapes.
He begins experimenting with tempera paint (son Andrew's favorite medium). It is striking how vivid some of his Maine landscapes are.
"Wyeth was concerned with his legacy," Podmaniczky says.
While he showed little interest in going to New York for big shows and being represented in a gallery, Podmaniczky says he did feel a sense of competition with Andrew.
"He was the centerpiece of one gallery show in New York but that show didn't garner the attention Andrews's shows did.
"He felt like he missed his moment, that he was not fully appreciated," May adds.
The Brandywine exhibit is a solid attempt to find that appreciation.
Much of Wyeth's work may have been for hire, but look at those vivid, vibrant paintings, along with lonely scenes of a farmer looking out past the fields, worry in his face, or a lone fisherman on a bucolic lake, or a Native American looking up at a trail of birds flying away as the seasons change.
It all adds up to a wonderful mirror on the first half of the 20th century.¶