Orlando Haddad and Patricia King have passed Long's Park countless times as they exited Route 30 on their way to visit their son at Franklin & Marshall College.
They didn't know much about the park and certainly weren't aware of the Summer Music Series that attracts hundreds to thousands of concertgoers each Sunday night.
That will change this weekend, when Haddad and King take the Harrisburg Pike exit once more to perform at the park they always passed by.
Haddad and King perform together as Minas, a Grammy-nominated musical group with more than 40 years of history. They weave together the roots of traditional Brazilian music with blues, folk and jazz in an ever-evolving style rich with improvisation. King plays piano, and Haddad plays guitar.
The husband-and-wife duo now live in Philadelphia, but first met as college students studying classical music in North Carolina. Haddad already had caught King's eye before they were properly introduced. She spotted him walking around campus with his wild long hair and beard and donning South American capes. When he whistled, it was so high-pitched that it sounded like a bird.
The Brazilian-born Haddad liked the looks of King, too — with her long dark hair and suntanned skin, he wondered if she might be from Peru. (She's not. In fact, she grew up in Carlisle, Cumberland County.)
During a school trip in the spring of 1975, King approached Haddad while he was playing guitar on the beach. She asked him to play a Brazilian song.
"I had fallen in love with Brazilian music in my early teens," King says. "When we were young, you could turn on the radio and hear Sergio Mendes or 'The Girl from Ipanema.' "
But, Haddad was more interested in American rock music that the songs of his home. King made him reconsider.
"It's like, the grass is always greener on the other side," Haddad says. "When I came to the states, Patricia's interest in Brazilian music made me rethink. … I guess other people are looking into this culture, and it actually is pretty good and it's interesting."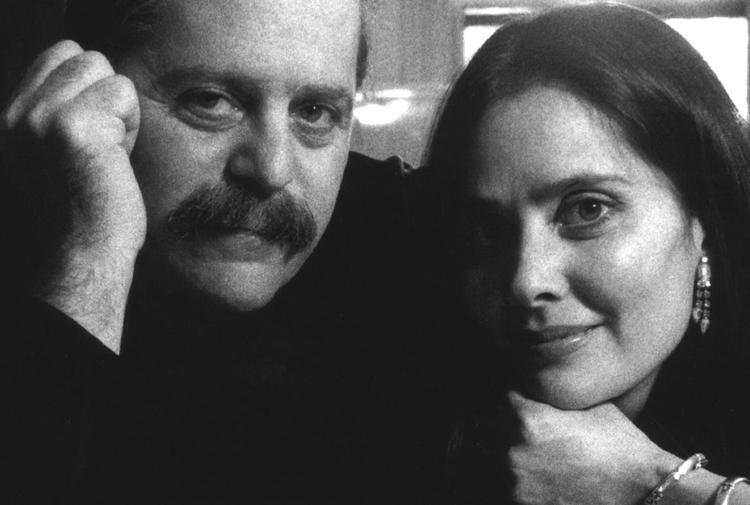 Near the end of school, King came to Haddad with a bossa nova song she had written in hopes he could add Portuguese lyrics to it. It became "Num Dia Azul," the title track on Minas' first album. Before they returned home for the summer, Haddad asked King to take some photos of him around campus to show his family in Brazil.
King got the photos developed and mailed them to Haddad over the summer with a note: "We can make beautiful music together."
"We weren't going to come back to school the following year, but we ended up coming back because each one of us wanted to connect over the music," King says.
King believes playing music with Haddad keeps the couple focused on what truly matters in life.
"You're focused on this thing greater than yourself," King says. "It keeps you from getting too involved with the petty things in life, because you don't have time for that. You've got to get on stage. You have to smile. You have to play beautifully together."
Minas has released seven albums over its lifetime and garnered seven Grammy nominations. Haddad and King have performed at prestigious venues including Lincoln Center in New York, the Kennedy Center in Washington and the Kimmel Center in Philadelphia.
But some of their favorite performances are the ones with less fanfare and more heart.
"We play for people in hospitals, and I can remember playing for a woman who was at the end of a hallway back in a room," King says. "She had no arms or legs. … I remember going and playing for her, and just the light in her eyes when she was there and having some attention and something in her life going on."
Haddad had a similar experience speaking to a fan after a concert.
"She said, I live with pain every day, and tonight, for an hour, I forgot my pain listening to your music," Haddad says. "I thought, boy, this is one of the most gratifying moments."
"I always feel like it's medicine for people," King adds.
At Long's Park, Haddad and King will be joined by a drummer, percussionist, bassist and saxophonist. In addition to their own catalog, they'll perform a few Beatles songs with Brazilian flair. They hope to release a full album of Beatles covers in the future.
It'll be a fun concert for those who like to dance, King says. The duo is excited to play outdoors too, noting that the music lends itself to such a setting.
"You can feel the summer in the music, because Brazil has that kind of uplifting quality to it," King says.