The ukulele like you've never heard it.
The Harlem Renaissance remembered 100 years later.
Brass bands from Canada right here in Lancaster.
An Irish Christmas in America - would it be Christmas in Lancaster without it?
Mutts Gone Nuts, in which delightful rescue dogs do a lot more than sit and speak.
Welcome to the 2019-20 season of The Arts at Millersville, which features something for everyone or, more accurately, lots of somethings for everyone.
The season is bursting with so many events, it begins even before the official kickoff.
On Saturday, local pianist Xun Pan will celebrate the 250th anniversary of Beethoven's birth with "Hammerklavier & Pathetique.He returns Nov. 23, Feb. 25, and May 6 and 7, with Emilio Colon on cello. All will be at the Ware Center.
"He's tackling 10 sonatas," says Robin Zaremski, director of Visual and Performing Arts at Millersville University.
The season launch party will be held from 6 p.m. to 8 p.m. Friday, Sept. 6, in the lobby of the Ware Center. While all aspects of the season will be explored, it is the last chance for visitors to take advantage of ticket discounts.
Until that date, you can get 20% off eight shows, 15% off two to seven shows, 10% off single tickets and a special Club 42 cabaret package.
Go to artsmu.com to access the full schedule online, or stop by at the Ware or Winter Center to pick up a season brochure. It will feature all the events taking place, with descriptions of almost all of those events, and a handy cut-out calendar.Here are a number of highlights to look for throughout the season.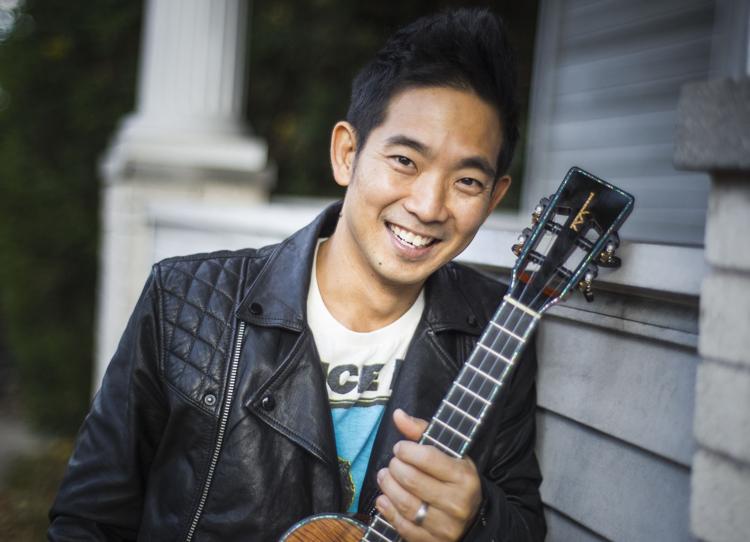 Ukulele master Jake Shimabukuro, perhaps the greatest ukulele player in the world, will perform at 7:30 p.m. Thursday, Sept. 19, at the Ware Center. And if you are thinking it's just a ukulele, think again. Shimabukuro has virtually reinvented the humble four-string instrument.
"He is the god of the ukulele," Zaremski says.
Another intriguing musician is jazz guitarist Stanley Jordan (Thursday and Saturday, April 9 and 11), who is part of the Club 42 cabaret series held in the atrium of the Ware Center.
Other cabaret performers include Amy Banks, arts communications manager at Millersville and also a fine singer. She will pay tribute to Nancy Wilson on Saturday, Oct. 5.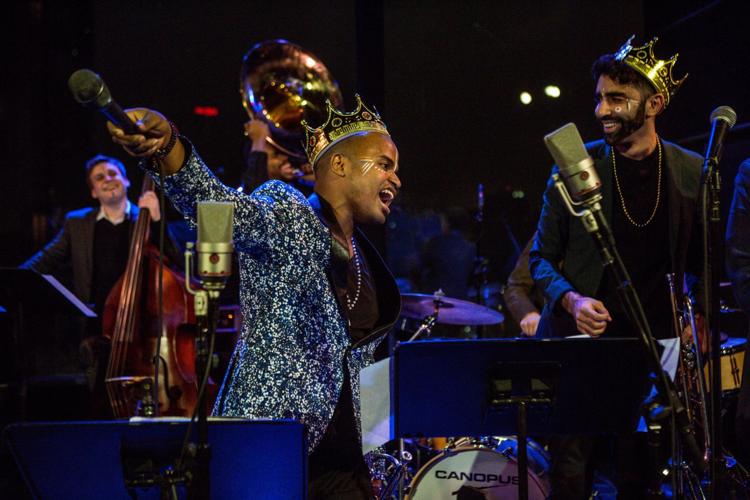 A Mardi Gras party will be held Saturday, Feb. 22, with trumpeter Alphonse Horne and the Gotham Kings. The concert will weave together the rich sounds of New Orleans with festive vocals and percussive dance.
Opera comes to the Ware Center stage Saturday, Nov. 9, with "Glory Denied," the true story of Col. Jim Thompson, the longest-held prisoner of war during the Vietnam era, and his difficult return to American life. It's being staged by Penn Square Music Festival.
"We weren't quite sure how opera was going to do here," Zaremski says.But last year, Penn Square Music Festival put on "Death By Puccini" and "it was awesome," Zaremski says.
Big band music will take over on Saturday, Nov. 16, at the Ware Center, with the King Street Big Band's "Basie & Sinatra at the Sands," featuring vocalist Tuck Ryan.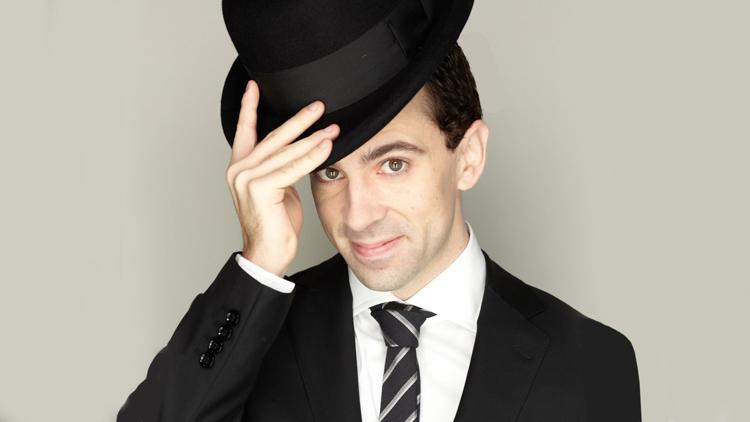 Tony nominee Rob McClure, who is on Broadway right now in "Beetlejuice," will offer his cabaret, "Smile," Monday, Sept. 30, at the Ware Center. It features songs from his shows, "Something Rotten," "Vegas," "Chaplin" and "Avenue Q," along with some fun stories.
Chantacleer hits the stage Wednesday, Oct. 9, at the Winter Center. The a cappella group of 12 male singers moves seamlessly from Renaissance to jazz and pop.
Yamato: The Drummers of Japan will perform at the Winter Center on Thursday, Feb. 6.
Using the ancient traditions of Taiko, the group offers a high energy and explosive concert.
"It's going to be wild and loud," Zaremski says. "This is the real deal; they are amazing."
The ever-popular Canadian Brass will perform Thursday, April 2, at the Winter Center, with a wide variety of music genres, including Dixieland, baroque and pop.
There will be more brass music, with the Lancaster British Brass Band, on Saturday, May 2, at the Ware Center. "LBB Save the Queen - A Taste of the U.K." will feature British brass band classics.
The Celtic band Teada will be at the Ware Center on Thursday, March 12. Fiercely traditional, the group somehow makes its music feel timeless.
Lancaster will celebrate dance Saturday, March 14, with two local dance companies at the Ware Center.
At 3 p.m. Dreamscapes will feature Lancaster's most skilled dancers and choreographers.And at 7 p.m., Netco Dance Company will perform "Sharing Space," a look at what connects us and the beauty of the day to day.
Harlem 100 will celebrate the 100th anniversary of the Harlem Renaissance on Wednesday, Oct. 23, at the Ware Center.It is a multimedia variety show created in collaboration with the National Jazz Museum in Harlem. The group of musicians and dancers pays homage to the era made famous at the Apollo Theater, the Cotton Club and other venues.
The On Screen/In Person film series kicks off with "The Interpreters" on Thursday, Sept. 26. It is the story of local interpreters in Iraq and Afghanistan, who risk their lives to help U.S. war efforts, and how they are rebuilding their lives.
The On Screen/In Person series will include five other films about such diverse topics as pizza, a year in the life of a Native American family and a postal worker in Detroit talking with customers along his route through the city.
Then there are the holidays. Nobody comes in second place to the Ware and Winter centers when it comes to holidays concerts.
The always popular - and usually sold out - Irish Christmas in America is back on Tuesday, Dec .10, at the Ware Center.Two days later, on Thursday, Dec. 12, Natalie MacMaster and Donnell Leahy will perform "A Celtic Family Christmas" at the Winter Center.Zaremski is excited about both.
"I have never seen anyone more physical (than MacMaster and Leahy). They are amazing to see," she says. "And it would not be the Ware Center at the holidays if we did not bring Irish Christmas in America back."
There is much more, of course, including Pablo Batista's "Latin Rhythm's Holiday on Saturday, Dec .14; "Glorious Sounds of the Season" on Saturday and Sunday, Dec. 7 and 8; and Servant Stage's "Joy to the World," Wednesday to Sunday, Dec. 18-22.
The Family Fun Fest will feature everything from a ballet, "Fairy Rhymes" (Saturday, Feb. 15, at the Ware Center), to "Mutts Gone Nuts! A Canine Cabaret" (Sunday, Nov. 24) in which rescue dogs will do amazing things on the Winter Center stage. The series closes with "Air Play," (Sunday, May 3, at the Winter Center), a circus-style show.
"It's a gorgeous show that pays homage to the power of air," says Barry Kornhauser, assistant director of campus & community engagement, who oversees Family Fun Fest."This stuff, it's totally multigenerational, it isn't just for kids," he says.
We The People is a First Friday event at the Ware Center, featuring "artists who represent the great mosaic of America," according to Kornhauser. Each exhibit will remain for the month.
On Sept. 6, Kevin Littrell's exhibit "Hi On Life" captures his adventures in Hawaii.
On Oct. 4, "An Eternal Essence: A Requiem for Rita," a multimedia collaboration, celebrates the life of Rita Smith Wade-El.
Zaremski is especially excited about dancer/choreographer Ashwini Ramaswamy's "Let the Crows Come," on April 17.
Legends say that crows are instructors for the living and guides for the departed. This is the theme of Ramaswamy's work, which features Bharatanatyam dance and musicians who channel the myths and ancestry of Indian culture.
"Every season, you have that one show you're thrilled about bringing to the community," Zaremski says. "This is it for me."
Staff writer Kathy Daminger contributed to this story.