When Paul Redman came to Longwood Gardens 11 years ago as president and CEO, its glorious fountains were in bad shape.
"A significant portion of the (fountain) garden had gotten to the point where it looked like a Roman ruin," Redman says. "The stone, which had been quarried in Italy and carved into (flower) bouquets, had turned into big wet lumps of stone."
Pipes and jets had to be fixed or replaced at an alarming rate. What originally had been a three-pump support system was down to one pump.
Parts of the fountain garden area constantly were being dug up, and that usually meant closing off that area.
A generation of visitors to Longwood had never seen the full glory of the fountain display Pierre DuPont designed back in 1939.
Well, the glory has returned.
And how!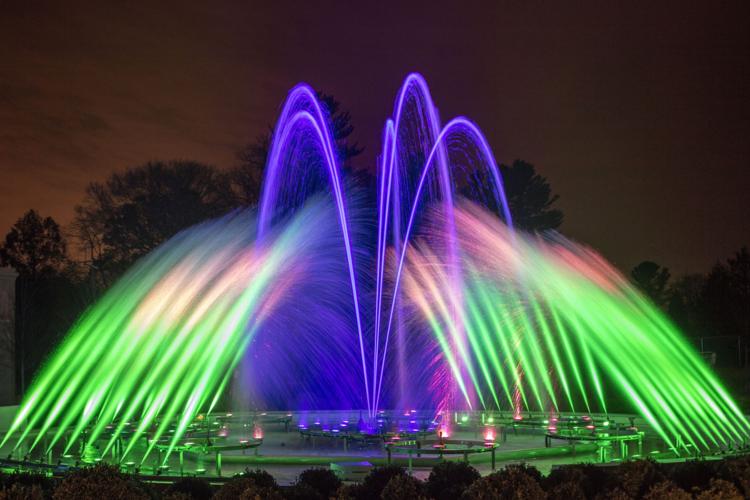 Saturday marks the grand reopening of the main fountain gardens, complete with light shows, fireworks and music.
"It's been a massive undertaking," Redman says. "And it was on schedule and on budget."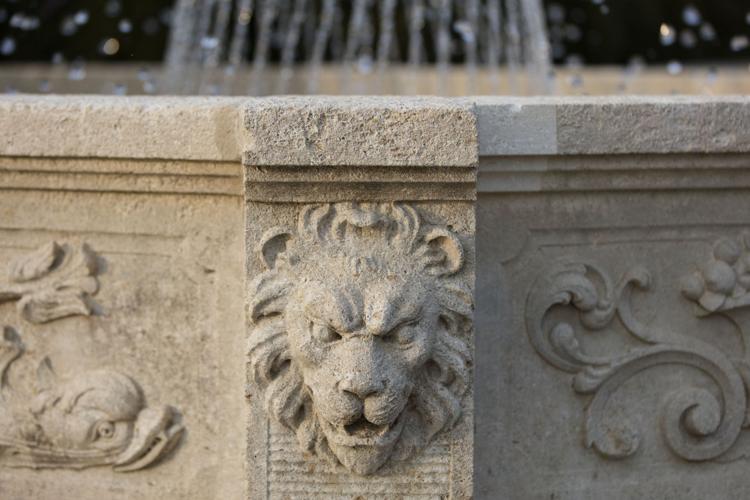 That budget was $90 million and work began in October 2014, when the main fountain garden was closed.
"Our commitment is to planning and the culture of planning we have here at Longwood," Redman says. "We really took the time before any earth was moved to look at any and all potential risks, and we managed that risk through the entire project. And it paid off."
Redman says the new fountain display both honors the tradition of Pierre DuPont and looks to the future.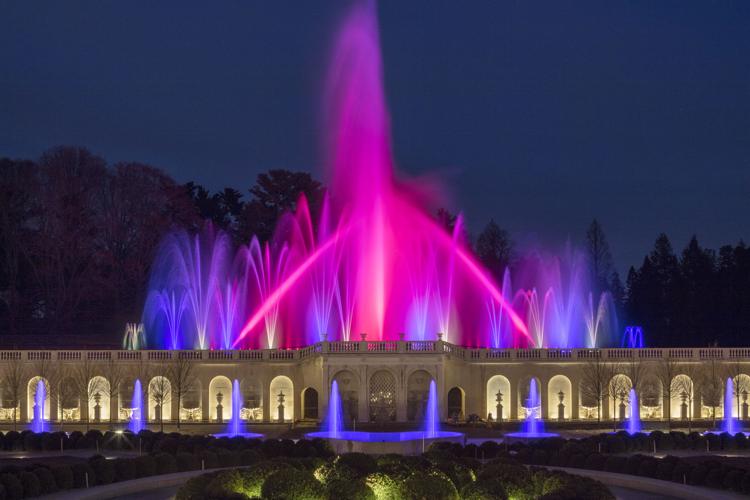 Visually, the fountains are spectacular. The Italian stone has been replaced and the carvings now pop. The fountain jets, propelling water as high as 125 feet, are stationary, but they have robotics technology.
"They spin, they swirl, they dance and move back and forth," Redman says. "Designers created fountain jets and features that never existed before. Now, there is a limitless palette of choreography.
"The lighting has changed a lot," Redman continues. "The original lights were massive, while the new ones are LED, smaller and more efficient. The original lights were primary colors. Now, we have the entire rainbow spectrum and the ability to mix and make colors — millions and millions of colors."
And the days of having to dig up the garden to fix a broken pump are over. Underground tunnels, a quarter-mile long, hold all the pipes and pumps.
"One of our driving design principles for this project is, we build redundancy in the system," Redman says. "It is easy and efficient to service the mechanical equipment, and it will never disrupt the guests' visits,"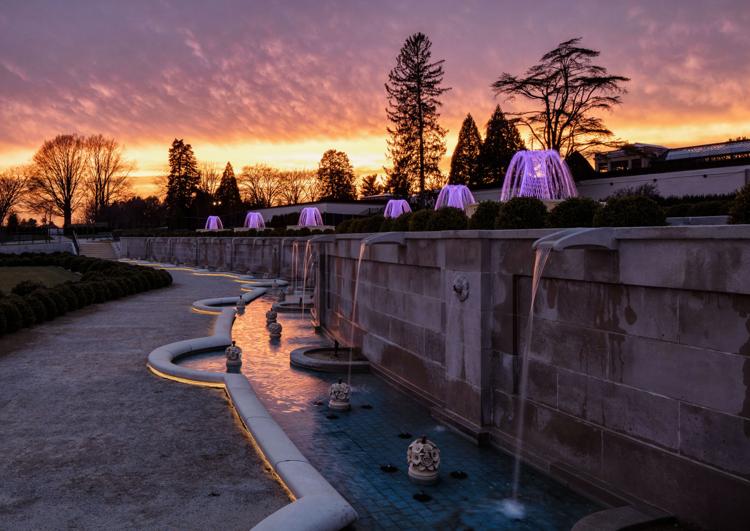 The elegance of the original gardens and the Italian, English and French influences are all there.
The main fountain gardens were "the culminating masterpiece of Mr. DuPont's," Redman says. "He designed them with the utmost standards. And they worked from 1939 to October 2014, which is remarkable."
DuPont always opened the doors of his home and gardens for people's enjoyment, and the fountains were an essential part of that.
Would DuPont approve of these new high-tech gardens?
"Our mission statement says we are the living legacy of Pierre DuPont. A lot of time and discussion went into what those words mean in the 21st century," Redman says.
"We knew from the very beginning of the project that if the big guy was here, he would want the latest and most innovative fountain gardens he could get. The man was a forward thinker."
Fountain performances are held daily at 11 a.m. and 1, 3 and 5 p.m. An additional 7 p.m. performance, along with an illuminated performance at 9:15 p.m., will be held Thursday, Friday and Saturday.
Special themed shows will take place throughout the summer. "Fireworks and Fountains" shows have an additional admission charge.¶
IF YOU GO
n What: Summer of Spectacle: The Return of the Main Fountain Garden.
n Where: Longwood Gardens, Route 1 (1001 Longwood Road), Kennett Square.
n Cost: $23 adults, $20 seniors and college students, $12 ages 5-18, free for children under 5 (purchased in advance).
n Contact: 610-388-1000 or longwoodgardens.org.