As the humanitarian crisis at the U.S.-Mexico border continues, young people who came to live in Lancaster County as minors still face uncertainty as to whether they'll be deported.
These young adults received two-year, renewable protected status under the Obama administration's Deferred Action for Childhood Arrivals program. President Donald Trump ended protections in 2016 for these young people, often called "Dreamers," named after never-passed proposals in Congress called the DREAM Act.
Many of these adults came to this country years ago. If their families had come to America in recent years, they may have ended up in the migrant detention centers, where families have been separated.
The U.S. Supreme Court is scheduled to decide whether Trump was allowed to end the DACA program in the way he did in the fall, leaving these young people with more fears for their futures in America.
Separate legislation passed by the U.S. House of Representatives in June would put Dreamers and other temporary-protected status recipients on a path to citizenship. Rep. Lloyd Smucker, R-Lancaster, voted against the bill.
During the recent Church World Service Lancaster Refugee & Immigrant soccer tournament, LNP spoke with several young people who grew up in Lancaster County and are now in universities or working in the county about their feelings on Trump's rhetoric and the current status of undocumented immigrants in America.
---
'Waiting for the next president'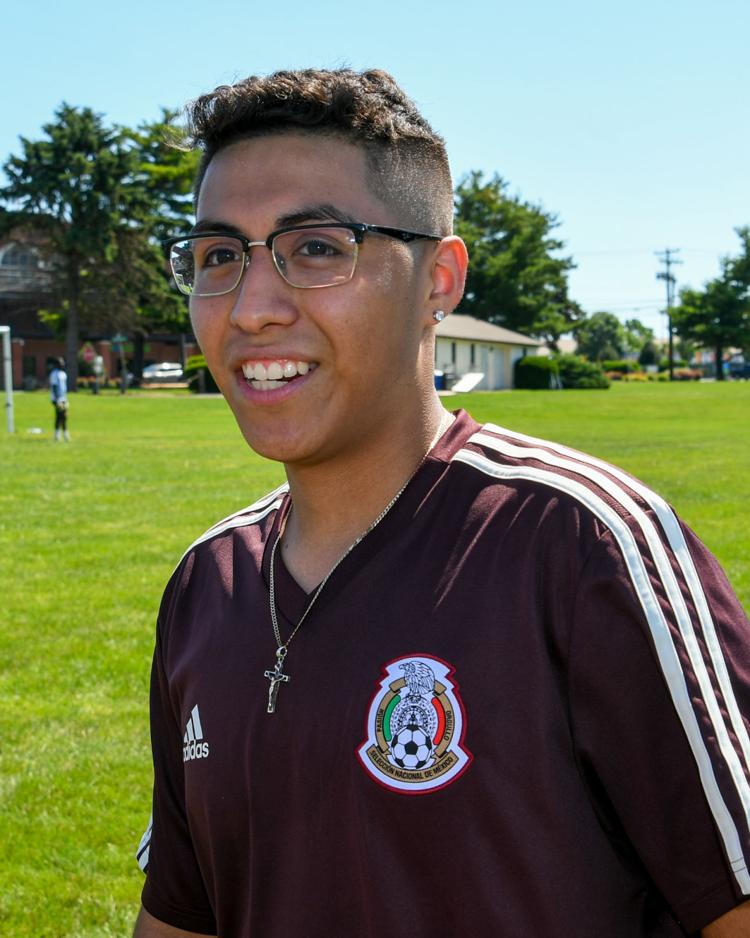 Adan Cabrera-Perez came to live in Elizabethtown from Mexico City, Mexico when he was 6 years old. Now, the 19-year-old soccer player is a starter at University of Pittsburgh Johnstown.
During his freshman year, he played the second-most minutes of any player on the team. He was a top player for Elizabethtown High School, earning L-L League All-Star honors and was an American Legion Conewago Post No. 329 William D. Port & Robert D. Ream Medal of Honor Scholarship award winner.
Cabrera-Perez wouldn't be going to college if it weren't for soccer, since undocumented people with DACA status can't qualify for federal financial aid. He's thankful to play soccer, and to be in America, he said.
"To be honest with you, I feel like I am an American now," Cabrera-Perez said after scoring the game-winning goal at Church World Services' refugee tournament. "I lived here for more than half my life so this is my home. I don't really remember Mexico. I feel like I'm finally a part of something, a part of the country."
He's tuned out Trump. He doesn't want to pay attention anymore, since he believes federal officials won't give Dreamers protected status until Trump is out of the White House.
"It's our future in his hands, and he's using it as something in his power, which I don't really appreciate," he said.
---
Fear of leaving a family behind
Every day feels uncertain for Jose Torres.
He and his family came to Elizabethtown when he was 6 years old. He's now 26, working at Hendrix Genetics. He wants to start a family eventually.
"I don't want to have kids and then one day get taken away and leave a family behind," he said. Besides, his Spanish isn't that good anymore.
A path to citizenship would be "the biggest thing" for him, so he'd be able to see his grandparents and family for the first time since he was a preschooler.
"Knowing that my future is going to be certain and it's not shaky. Not waking up and not knowing everyday (if I'll be deported)," he added.
Church World Services hosts 4th annual Refugee and Immigrant Soccer Tournament [photos]
Church World Services hosted the 4th Annual Refugee and Immigrant Soccer Tournament at Franklin and Marshall College's Baker Field in Lancaster. Saturday June 22, 2019.
---
'Much more than people who need help'
Church World Service has received increased calls from dreamers who were unsure of their future, said Carrie Carranza, CWS' immigration legal counselor.
DACA continues to protect the young people who had DACA protections, Carranza said. But new immigrants cannot apply for the protections, which leaves a "whole new generation of young people" who are graduating from high school who don't have access to the program, she added.
CWS continues to educate these young people about their rights and prepare their families with deportation preparedness packets and referrals to pro-bono resources.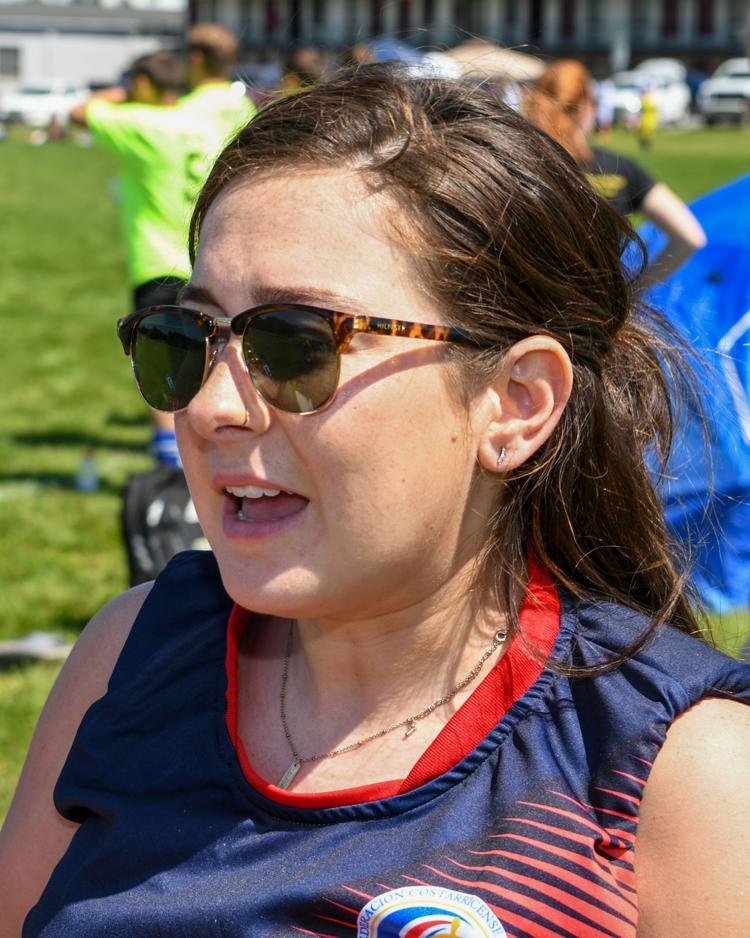 Because of the humanitarian crisis at the border, the media's narrative around migrants is that they're people who need help. This isn't true for many asylees, refugees and dreamers in Lancaster County, Carranza added, once they've been resettled.
"Refugees and immigrants are so much more than people who need help or people who are downtrodden," Carranza said. "They are happy, they are healthy, they're fun, they're enjoying their life here."
---
A love for Lancaster County
When Jamie Guzman Gonzalez told his co-workers in Western Pennsylvania that he was Mexican, they couldn't believe it.
"You speak perfect English," his co-workers said.
This is exactly the point he wants to get across: Undocumented families oftentimes "get along with pretty much everybody. We're easy going, don't really bother anybody.
"I love Lancaster County," said Gonzalez. "It's been good to us."