A maintenance housekeeper known for singing in the halls of Penn Medicine Lancaster General Hospital had a wider audience than usual Thursday night — and a surprise he'll long remember.
Lancaster resident Stanley Gantz was hailed as a "health care hero" and "sanitizing superstar" on late-night ABC talk show "Jimmy Kimmel Live," and awarded $10,000 by the Green Goo company. Gantz, who said he has worked at the hospital for a decade and rides his bike to work every day, plans to use the funds to fix up his house.
Comedian and actor Sebastian Maniscalo, who guest-hosted the show, started by asking Gantz via videoconference about all of the special precautions health care employees must take as they clean the hospital during the COVID-19 pandemic.
A big surprise
What he enjoyed most happened after Maniscalo asked about his nickname — "Soul Man." Gantz said he likes to sing while he works, especially songs by his favorite singer, Smokey Robinson, whom he once saw live in concert.
"I just make everybody happy," Gantz said. "I come in here and be happy, that's all."
He started demonstrating by launching into "My Girl," which Robinson co-wrote, when the Motown music legend suddenly appeared on screen, singing along with him.
"Hey! How you doin' Smokey?" Gantz said, beaming.
"I appreciate you, my brother," Robinson told Gantz. "Thank you, when you go around the hospital, for singing my songs. ... You're the man."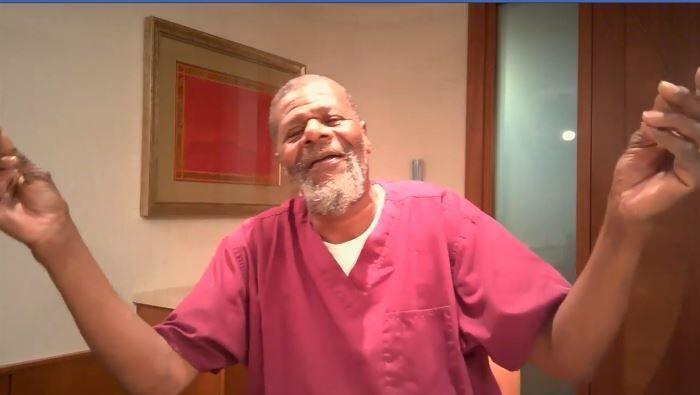 Shocked and nervous
Gantz said he was shocked and a little bit nervous to see Robinson at first, "But I got over it."
"He liked me and I liked him," he said. And he was thrilled when Robinson promised to send him a signed copy of the 1963 album "Time Out with Smokey Robinson and the Miracles."
"I have a record player, but I ain't going to play it!" he said of the album.
Green Goo is also donating donating bottles of hand sanitizer and salves to LGH in Gantz's honor.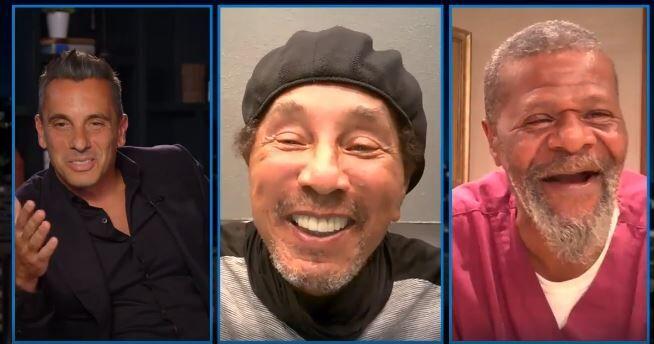 A valued employee
Hospital spokesman John Lines said a coworker honored Gantz for his singing last fall and a write-up about his singing caught the attention of the "Jimmy Kimmel" producers.
"His singing and laughter brighten the day of patients and coworkers alike everywhere he goes," Lines said. "He is a tremendous representative of all of us at Lancaster General."
As the segment concluded, Robinson thanked Gantz for what he does.
"God bless you for what you do, man," he said. "God bless you and everybody at the hospital — all the workers, and people who take care of all the people there, especially with the virus going around like it is."
Staff writer Mary Ellen Wright contributed to this report.
---
---