Jason Piperberg grew up hanging out and drawing alongside his mother, an artist, in her garage-turned-studio. He would practice sketching on extra mat board from his grandparents' framing shop near Harrisburg.
Now a full-time freelance comic illustrator, Piperberg never thought he would be doing anything else.
"I've been doing this since I've had dexterity to hold a pencil," he says.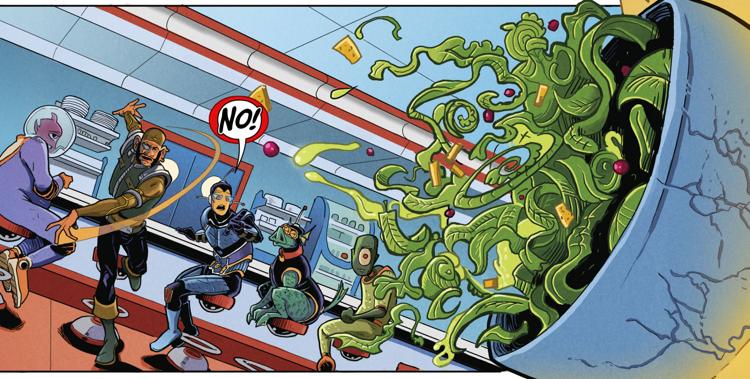 Piperberg, a Lancaster native, has been living in the city most of the time since graduating from the University of the Arts in Philadelphia in 2012.
Piperberg drew his first comic in middle school, a Xeroxed, hand-drawn and hand-colored story about a superhero named Shadow. And while he didn't necessarily specialize in comics in college, he always knew it was what he wanted to specialize in later.
He started visiting The Comic Store at 28 McGovern Ave. in Lancaster city with a friend while in high school. A new run of the Batman comics was beginning, and after reading it, Piperberg became more and more interested in comics.
Now, more than 10 years later, he is appearing from 10 a.m. to 2 p.m. Saturday at The Comic Store to sell and sign his original comic "Spaceman and Bloater."
"So this is kind of like a fun full circle thing," he says.
Spaceman and Bloater began as two characters in a video game manual that Piperberg had to produce for a class during his senior year. While he notes that he didn't do well on the assignment, the characters stuck with him. After a friend told him she liked their character designs — SpaceMan, a C-3P0-esque alien, and Bloater, his three-eyed dog — Piperberg decided to create a comic featuring the duo.
Spaceman is an intergalactic courier who makes deliveries "too dangerous or too weird" for others to attempt, and Bloater helps, to the best of his ability. The two travel the galaxy getting into plenty of hijinks.
The first volume, a collection of five Spaceman and Bloater stories, is now available in print and online. Piperberg did the writing, drawing, inking, coloring and lettering himself. He also published it himself under his own imprint, Orp Comics.
Piperberg also has illustrated a wide range of indie comics. His first full comic was titled "Raising Dion" and is about a single mother who raises a son who has superpowers. It was written by Dennis Liu.
"It taught me a lot about what I liked about stuff, what I didn't like, ways to finesse my process, that kind of thing," he says.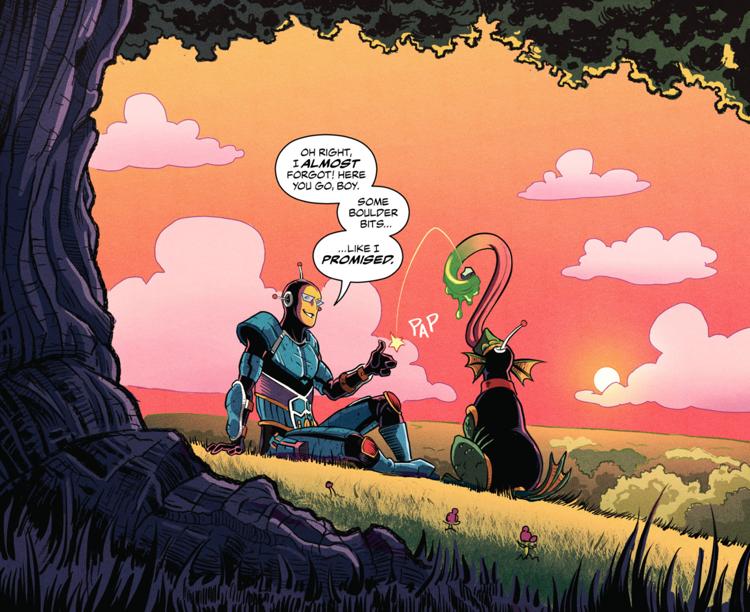 "Raising Dion" is premiering as a Netflix series sometime this year. It will star Michael B. Jordan and Alisha Wainwright.
Other projects include "Professor Nimbal," a comic commissioned by Dr. David Suskind, a Seattle-based doctor. He works with children and teenagers who have irritable bowel syndrome and wanted a comic that would explain the condition to them in a more exciting way than a brochure could.
Piperberg is currently illustrating the third issue of "Patriot Tales," which was commissioned by the Valley Forge Tourism and Convention Board. The series tells the story of two kids who find a feather pen at the Valley Forge gift shop and are transported back in time to the Revolutionary War, where they meet George Washington.
Although Piperberg would like to work for a larger comics publisher one day, he says he enjoys the niche projects he gets to work on.
"There is something nice about working on projects like this because there's a lot more creative freedom in it," he says.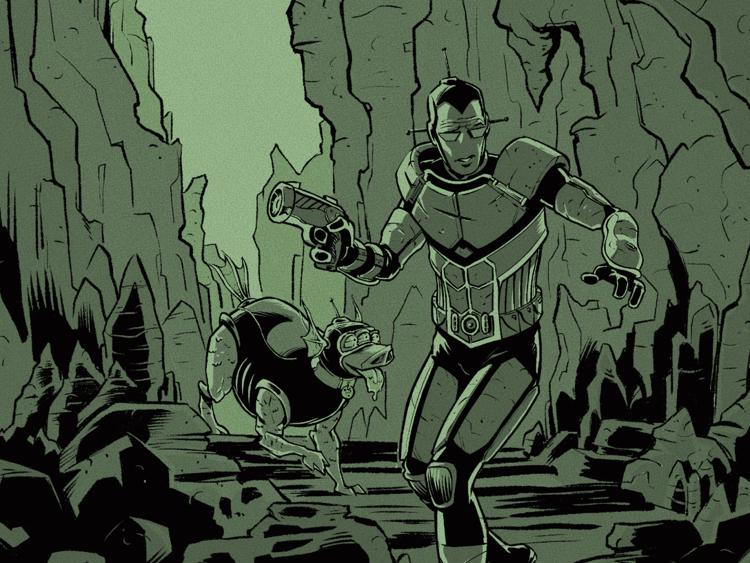 Piperberg is busier with commissions than ever before. Illustrating full comics like "Patriot Tales" takes much more time than creating a poster or T-shirt design, which he also does. Comics can take up to a month to complete.
Because of that, he wants to choose his projects carefully.
"That's the key, I think, if you're going to be doing commission-based stuff, you have to find your way into a project, so I feel like there's always some kind of challenge or thing I want to hone," he says. "I feel like for me personally, if I don't have that, I'm not going to take the project. … I want to have something that's going to be able to make me creatively fulfilled."