There's now another monthly Friday gathering to add to the vast food-tasting event calendar in the Lancaster area.
The Lancaster Marketplace, 2084 Fruitville Pike in the Hawthorne Centre, will extend its hours on the last Friday of each month, starting tonight, for an outdoor "4th Friday: Meet Me at the Market" event featuring special food and music.
During the event, which runs from 6 to 9 p.m. today, Lancaster Marketplace stand-holder Breakaway Farms will be grilling meat on the sidewalk in front of the market, and Stroopies Inc. will be serving warm stroopwafel cinnamon waffle cookies there, as well.
There will also be wine tasting with The Renegade Winery of Stroudsburg, which has a location at Green Dragon Market & Auction, Ephrata.
The Sonic Tonic will provide the live music.
While the marketplace of about a dozen stand-holders – many of them food businesses – is usually open from 10 a.m. to 6 p.m. Wednesday through Saturday, tonight and every fourth Friday for at least the next few months, the market will be open until 9 p.m.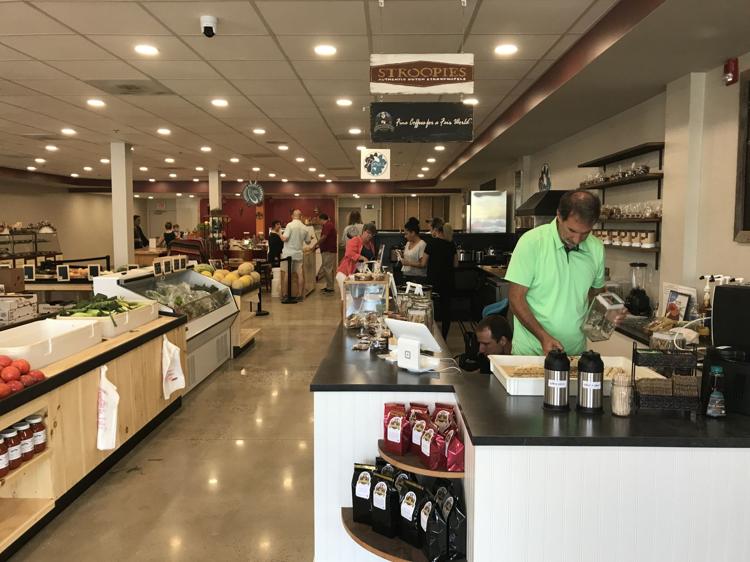 Hawthorne Centre managing partner Kevin Lapp says program planning for future fourth Friday events at the marketplace will be done in collaboration with the stand-holders. He expects to have special food and music elements at each fourth Friday event.
Lancaster Marketplace opened last August, and expanded earlier this year.