On a late summer day in rural Lancaster County, there's just a hint of autumn clinging to the early morning mist.
The view around this fertile area can be stunning from many vantage points, but none is quite so vast as one from the air — especially if it's from the basket of a hot air balloon.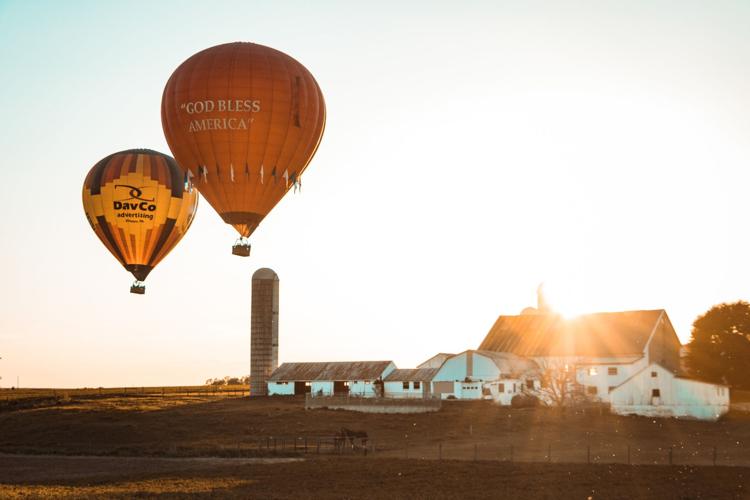 As the landscape drops beneath you, the view begins to expand 360 degrees.
"It's hard to explain the feeling. It's not like anything else,'' says Jake Frame, general manager of The United States Hot Air Balloon Team, which will be hosting this weekend's Lancaster Hot Air Balloon Festival in Bird-in-Hand. "It's a feeling of floating.''
During this weekend's festival, which is held in a field next to Bird-in-Hand Bakery & Cafe, visitors will have many opportunities to discover that feeling for themselves by booking a flight. Or if they prefer, they can view the spectacle of vibrantly colored orbs ascending into the sky while they have both feet planted on the ground.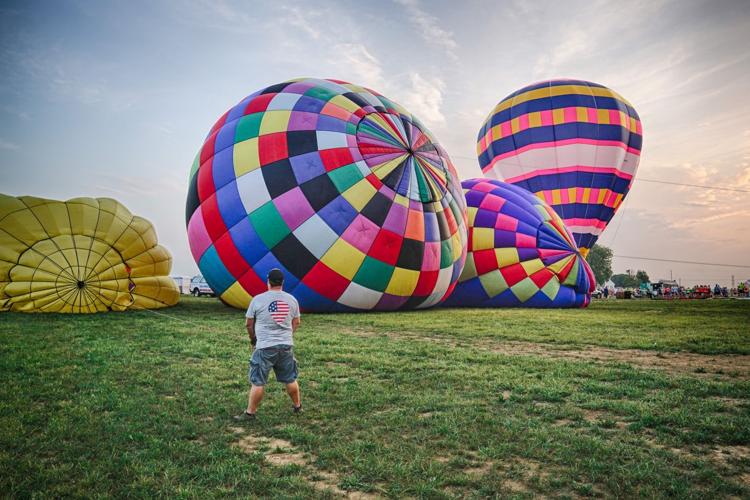 Or as Frame says, they can "dip their toe" into the ballooning experience by taking a short, tethered balloon ride.
The festival started about a decade ago, growing up around the Bird-in-Hand 5K and half marathon (which are going on this weekend).
It started small with just a few balloons belonging to the locally owned business known as The United States Hot Air Balloon Team.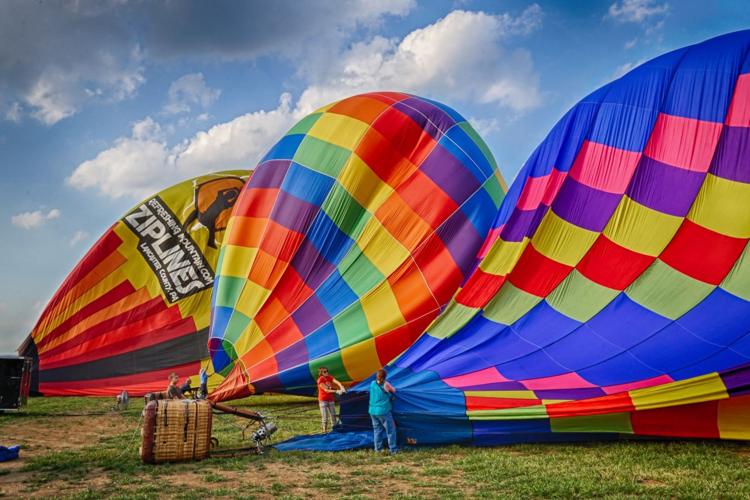 Now it has grown to feature around 20 balloons, a dozen of which are owned and operated by other balloon teams.
There are a variety of aspects to the weekend, including mass ascensions, balloon glows, a bonfire and more.
It kicks off Friday evening with a spaghetti dinner on the grounds, along with the first of several mass balloon ascensions at 6 p.m. (The Bird-in-Hand 5K takes place at 6:30 p.m.)
A balloon glow and s'mores party around a bonfire rounds out the night from 7:30 p.m. to 9 p.m.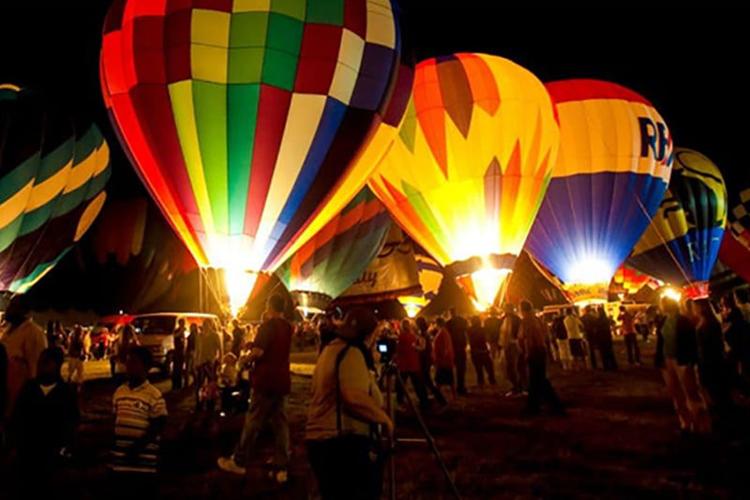 If you decide to come Saturday morning, be prepared for traffic. The Bird-in-Hand Half Marathon starts at 7:30 a.m.
Balloons will be available for rides at 7 a.m., when the first Hound & Hare Race & Fly-in starts.
During this festival highlight, a single balloon takes off before the others, and the remaining ballooners give chase.
When the balloon being chased reaches its destination, a marker is dropped to the ground.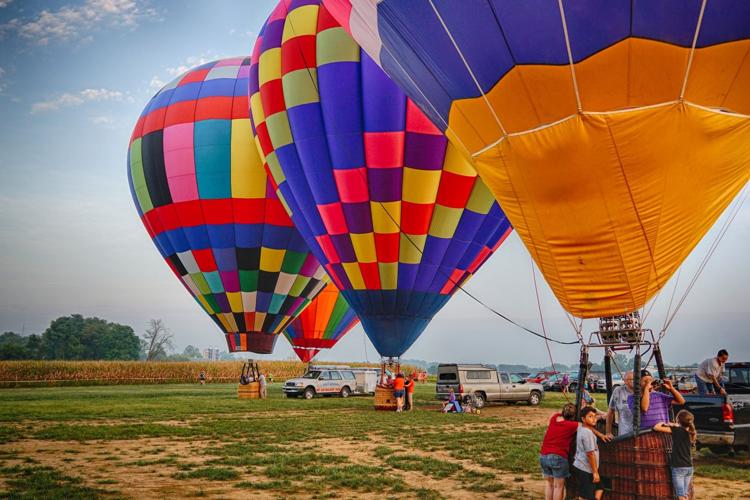 The ballooners chasing the lead balloon test their skills to land as close to the marker as possible. (A second Hound & Hare Race takes place Sunday at 7 a.m.)
The real "festival" aspect of the weekend happens Saturday afternoon, according to Frame, who recommends that if you can only stop by one time, that would be it.
Beginning around 4 p.m., grounds will be full of food trucks, inflatables and other fun.
Tethered balloon rides, Frame says, are a good option for younger children, who may get bored with an hourlong air flight. They'll be offered Saturday from 4 p.m. to 6 p.m. for $15 for adults and $10 for children.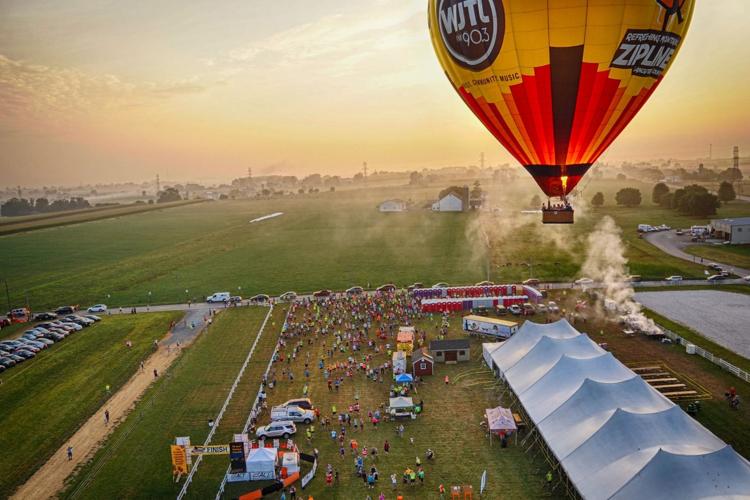 Saturday finishes off with a mass ascension at 6 p.m. followed by an 8 p.m. balloon glow.
In addition to the Sunday morning Hound & Hare Race, there will be balloons offering rides at 7 a.m. and a mass ascension at 6 p.m.
Patrons can book rides during any of the ascensions and on the Hound & Hare Races, Frame says.
But whether or not you choose to fly, witnessing the ascension from the ground is reason enough to go.
"It's quite the spectacle. You don't usually see 20 balloons taking off,'' Frame says.
"It's just a fun family-friendly event. We'd love to see people come out.''