A Lancaster actor appeared on an episode of ABC-TV's "$100,000 Pyramid" that aired Sunday night.
Ben Brewer, a local stage, web-series, film and television actor, who's also a producer and musician, may not have made it to the winner's circle on the game show to try for the $100,000.
But he looked like he was having fun with the celebrities on the show.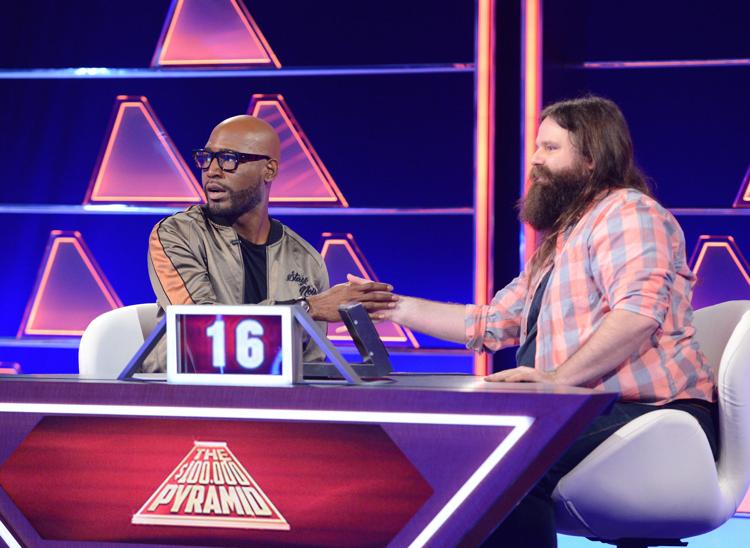 Brewer swapped clues and answers with both Bobby Berk and Karamo Brown, two cast members of the Netflix reality series "Queer Eye."
On the long-running game show, contestants give clues to a celebrity, trying to get them to guess the category the clues have in common.
Host Michael Strahan joked with Brewer about the way he enthusiastically mimed the clue "ice cream," and about how he had trouble getting Berk to guess that the "French" food you dip into ketchup is fries.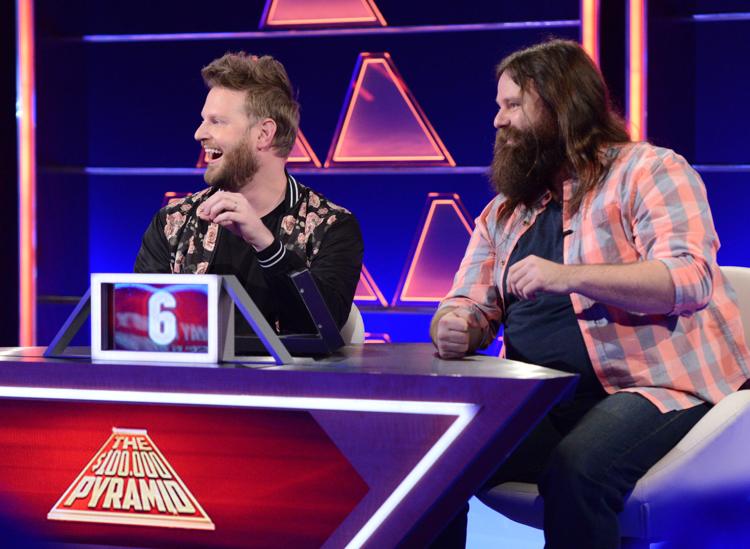 Brewer has appeared on local stages including Theater of the Seventh Sister and Sight & Sound Theatres. According to IMDB.com, Brewer has also acted in the TV show "Amish Haunting" and a short film, "Filling In."
Brewer's wife, Kristen, has also worked in local theater, including writing and producing for Sight & Sound Theatres.
Ben Brewer previously appeared on season 15 of the syndicated quiz show, "Who Wants to be a Millionaire," in December 2016, on which he won $5,000.  Kristen Brewer also appeared on that episode — as his "lifeline" for one of the questions.
You can see their appearance here:
Brewer should be at home with giving clues about food; he and fellow Lancaster actor Joshua Kramer Keefer appeared in a YouTube web series called "Meeting & Eating," in which they visited Lancaster County restaurants and other food businesses, and chatted over food and beverages.
You can see episodes of that web series here.
Brewer's opponent on Sunday night's episode, Brielle DeMirjian, went to the winner's circle at the end of the initial rounds, and won $100,000.