We all remember our first contact with watercolors in elementary school art class. Armed with a six-pack of primary colors and a little bowl of water, we created "masterpieces" destined for refrigerator display.
Perhaps that childish memory of the medium has clouded our view of the fine art capabilities of watercolors.
On display at the Lancaster Museum of Art is an exhibit that will shatter any misconceptions you may have.
The Pennsylvania Watercolor Society's 40th International Juried Exhibition features more than 60 paintings by artists from Pennsylvania and beyond. (The society accepts members from around the world.)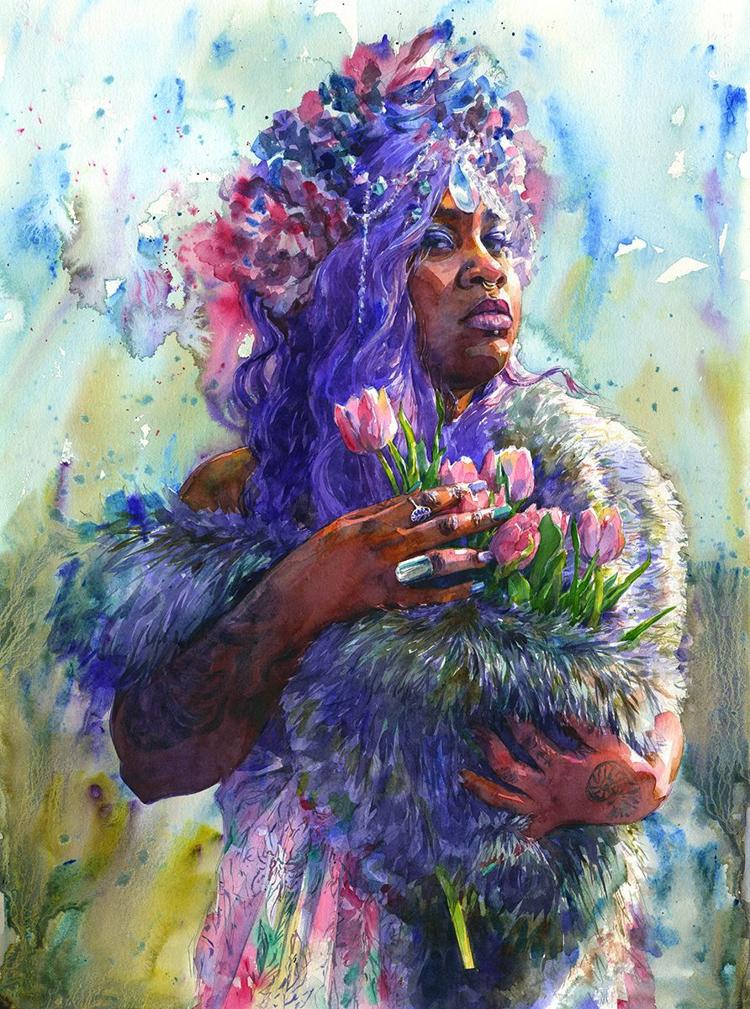 Although the medium is the same, the styles are as individual as the artists themselves.
"One of the beauties of watercolor is there are so many different ways to use the material,'' says Richard Ressel, a Pennsylvania Watercolor Society member who will be presenting exhibit-related programs at the museum.
"If you have 20 different watercolorists, you have 20 different approaches.''
The show features everything from portraits to landscapes to still life, largely in varying degrees of realism, but there are some examples of abstract work, too.
Joanna Barnum's "Early Spring'' is a sensual portrait of a woman of color. The artist combines realism with abstraction, blending the styles in brilliant hues of blue and purple.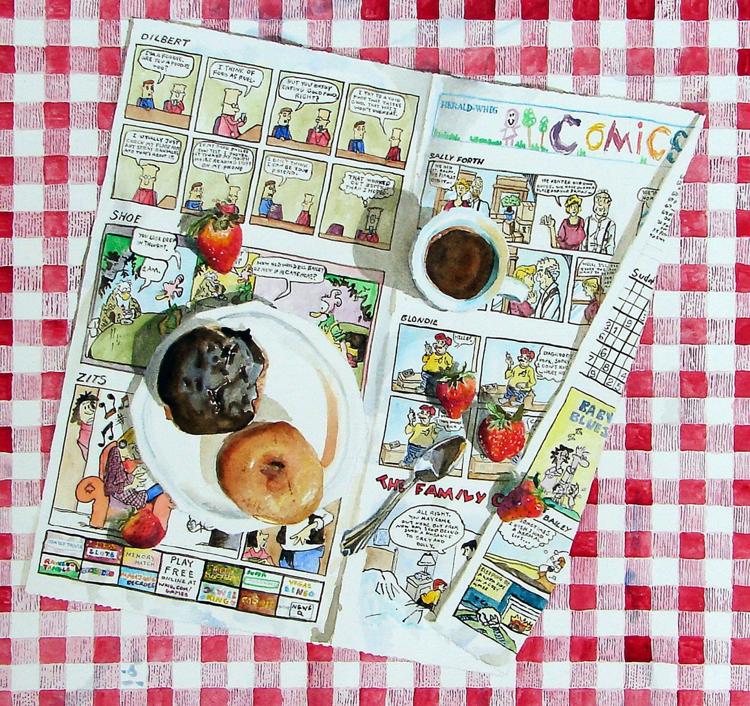 The water in Jason Chow's "Gathering'' glistens so in the afternoon light it feels like you need sunglasses to better view the boats in the harbor.
And you actually can read the comics in Linda Buechting's "Sunday Donuts,'' a colorful depiction of the "funnies" with Dilbert, Shoe, Blondie, Sally Forth and others laid out on a gingham tablecloth, doughnuts and strawberries at the ready for morning enjoyment.
One of the requirements for entry into the juried show is that the work must not have shown before, which Ressel says keeps the exhibit fresh.
"It's very nice to see these paintings that no one has ever seen before,'' he says.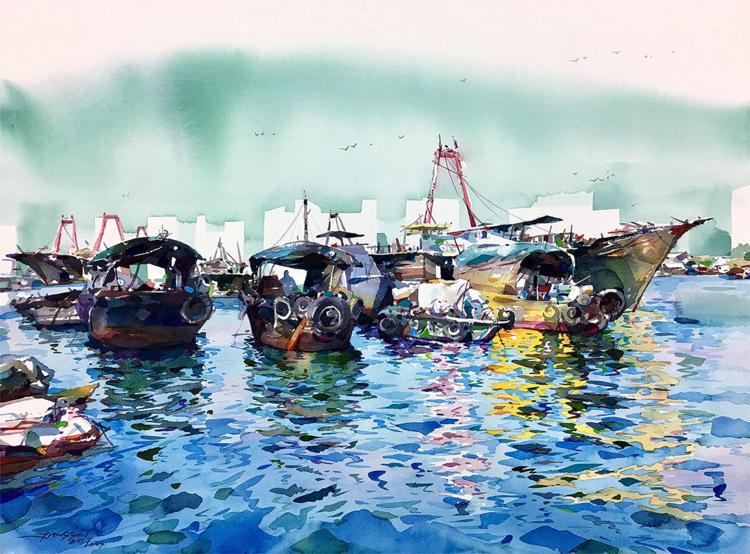 Ressel, a local artist and high school art teacher, will be presenting an "Art on the Portico'' event relating to the exhibit Tuesday evening.
During the program, which is open to anyone, no artistic background required, Ressel will present the fundamentals of watercolor painting. He'll also take workshop participants through the gallery show and point out the techniques that he will teach.
"If you can teach the basics of how to do a wet wash, where you get those variations in color, and how to do just the opposite, a straight wash, solid smooth color, and if you can also show them how to paint a line. ... If you can master those three basics, you can hammer out a pretty decent watercolor,'' Ressel says.
Although Ressel works in a variety of media, he's particularly fond of watercolor.
Advancements in technology have achieved longer-lasting and more brilliant pigments. Early watercolor paintings were prone to fading.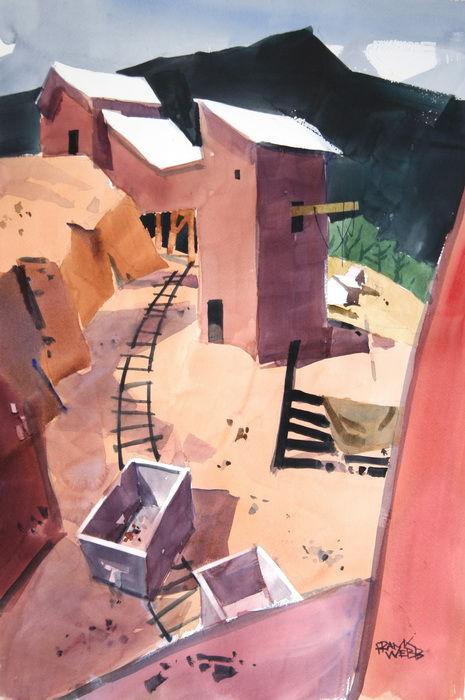 "It sort of gave watercolor a bad reputation,'' Ressel says. "People thought of watercolor as a study, what you do before the real one.''
Watercolor societies began forming to elevate the medium's status. Painters like Andrew Wyeth, Georgia O'Keefe and Lancaster's own Charles Demuth added to the growth and acceptance of watercolor.
"Within the last 30 to 40 years, watercolor has now become really accepted as a true fine art medium,'' Ressel says. "And it's truly an American movement. It's in America that watercolor is really taking off.''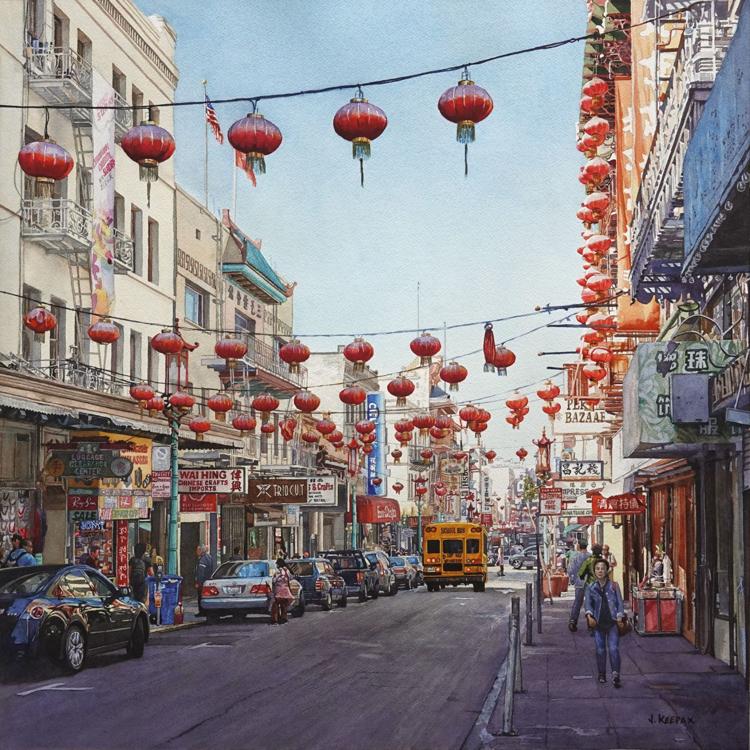 The number of artists in the exhibition guarantees a breadth of style and technique, Ressel says.
"I really encourage people to go see it. I guarantee that you will find something you love.
"If you go to that show and have a grade-school prejudice, you will change your attitude about watercolor being a real fine art medium."