The arts will explode this weekend as downtown Lancaster celebrates First Friday and then Spring ArtWalk, being held Saturday and Sunday.
We know the galleries and artists and the other organizers will come through, but we may be having a rainy weekend.
Keep your fingers crossed.
Here's some of what will be going on during this art-inspired and hopefully dry weekend.
---
Christiane David 
She will be showing a new exhibit featuring animals at her gallery at 112 N. Prince St.
Having recently become a grandmother, David has created a series of paintings based on the alphabet. So B is for bird, C is for cow, and D is for dog.
David also will be working on an oil painting Saturday morning, either inside or outside, depending on the weather.
---
CityFolk Gallery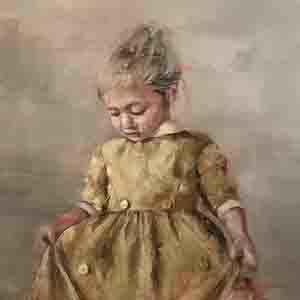 "The Artist's Garden" will be featured in the atrium, 146 N. Prince Street. Ten local garden artists have been invited to create a container garden inspired by one of each of the 10 gallery artists' paintings or sculptures.
The main gallery features the Folk Art Invitational, with work by gallery artists and invited guests. Included in the lineup are Tim Fisher, William Katz, Lisa Muller, Mary Shelly, Ronda Michel, Barbara Strawser and Daniel Strawser.
---
The Demuth Museum
The Demuth Museum, 120 E. King St., is featuring floral watercolors by Charles Demuth. You'll see some of his earliest works from a childhood sketchbook, as well as later works. Some of the paintings from the museum's collection have never been on display before and some are on loan from the Philadelphia Museum of Art.
Also, the garden that inspired many of Demuth's floral works, located in the back of the house, should be in bloom.
---
---
Lancaster Museum of Art
Lancaster Museum of Art, 135 N. Lime St., is presenting "An Appreciation: What Inspires Collectors."
Several local art collectors will share their paintings, pottery, furniture and mixed media pieces and talk about what inspired them to start collecting and why they continue.
---
Jonathan Bancroft Colon
Colon is a woodworker and his studio will be open for ArtWalk. His studio, at 337 E. Orange St., will feature finished and in-progress work, including furniture and sculpture.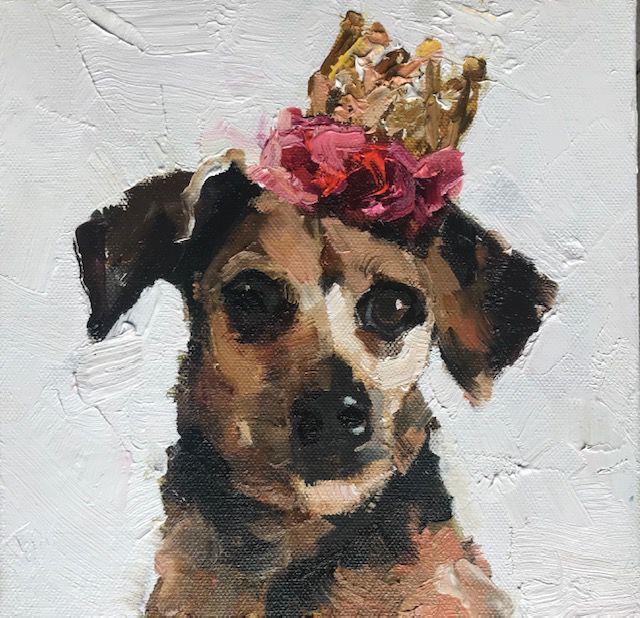 ---
Lancaster Galleries
Lancaster Galleries, at 34 N. Water St. will feature gallery favorite John David Wissler. He will be displaying a new group of paintings, which he has titled "Alive at the Moment." Wissler will be at the gallery to talk about his work.
---
Red Raven Art Company
Red Raven Art Company, 138 N. Prince St., is featuring "Backyard Wonders," an exhibit by Robert Patierno, and "Blooming Dogs," by Jan Wier. Wier will be doing a painting demonstration Saturday from 11 a.m. to 2 p.m.
And on Saturday, photographer Darcie Goldberg and artist Rhoda Kahler will be in Lancaster for their Lancaster 24/7 project, in which they will walk around the city for 24 hours, from noon to noon.
Goldberg takes photos of what she sees, while Kahler, who does clay tile work, will take clay impressions of moldings, old signs and other 3D subjects.
The women have gone to other cities as well. Then they go back to their homes and create their show. It will be on display in May 2020 at Red Raven. A ribbon-cutting ceremony to get them started will be held at noon. For more information on the project, go to 24-7project.com/exhibits.
---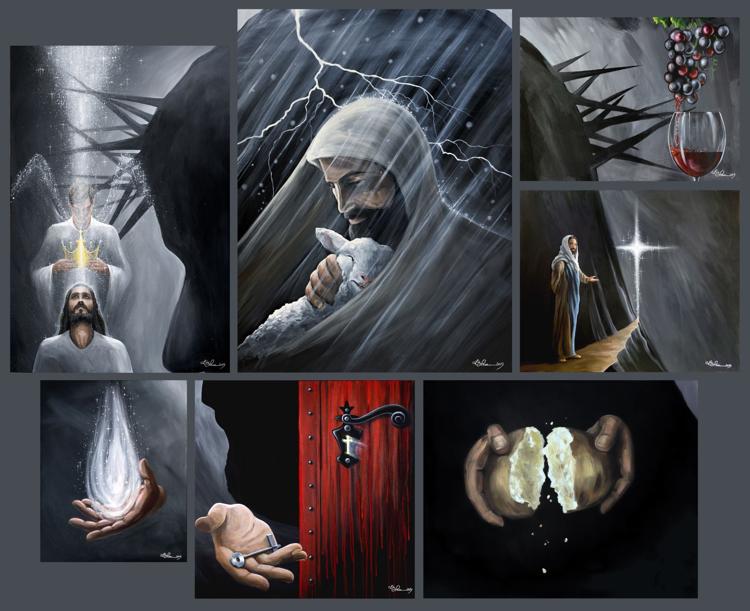 Liz Hess Gallery
Liz Hess Gallery, 140 N. Prince St., features recent work by Hess called "The Sacred." She explores and reflects on inspirational and sacred pieces.
---
Benjamin Roberts Ltd.
Benjamin Roberts Ltd., 240 N. Prince St., will feature "Women in Art and Design," celebrating local women artists and designers. Michele Greatti, Mallory Patz and the women artists of Friendship Heart Gallery are included.
Some of those artists and designers will be talking about their art and their business.
And visitors can create their own eco-friendly miniature art piece.
---
Other events will be taking place during ArtWalk, which celebrate other kinds of art:
Binn's Park
In Binns Park, 120 N. Queen St., on Sunday from noon to 3 p.m., a stuffed pastry contest will be held. Local vendors will be offering tastes of all kinds of stuffed pastry, including empanadas, samosas and calzones, and you can vote for the winners. They are calling it Stuff Your Face-Tival.
---
Typothecary Letterpress
Typothecary Letterpress, 420 W. Grant St., invites visitors to make a print of two posters from the 1950s and check out an art exhibit of printed work using inks made from natural ingredients and found objects.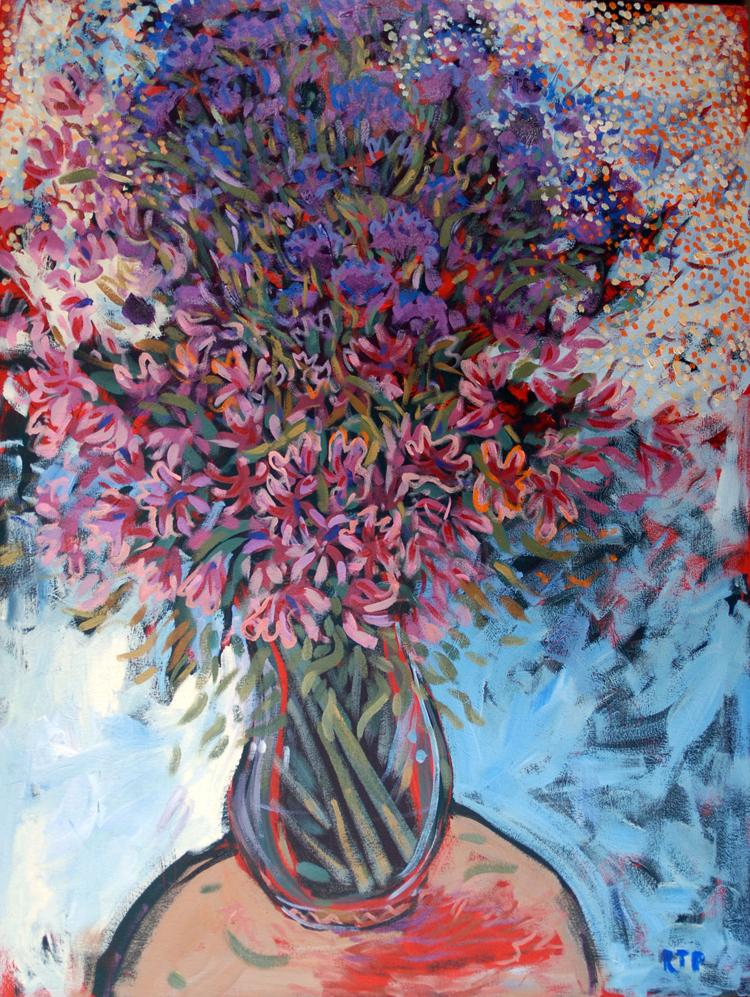 And Megan Zettlemoyer, the founder of Typothecary Letterpress will be on hand to talk about the art of the letterpress and will be happy to answer questions.
---
SoWe
SoWe is a community organization for the southwest part of the city. During ArtWalk, the group will welcome visitors to 551 Lafayette St., where they can help create a temporary large-scale mural.
An indie art show will be held at the SoWe Gallery at 7 New Dorwart St. And HubBub World Market at 257 W. King St. will be open.
The organization also will sponsor a walking tour of Manor Street, led by Jim Gerhart.
For more information, call 717-455-3626.
---
Creative Works of Lancaster
Creative Works of Lancaster brings back an ArtWalk tradition: Play Grounds: Theater on Site.
Three original plays will be performed by local actors at three different places both days.
---
Zoetropolis
Performances begin at Zoetropolis, 112 N. Water St., at noon and 2 p.m. both days, with "The Guy with the Thousand Faces," by Caleb Corkery.
---
Realm and Reason & McDonald's
Then on to Realm and Reason, 213 W. King, for "The Long Awaited Acceptance Speech of Megan Brubaker" and finally, McDonald's, 210 W. King St., for "Golden Arches," by Adam Kissinger.