Each year, radio station I-105 welcomes 10,000 to 15,000 country music fans to its Fallfest concert.
This year's Fallfest kicks off at 11 a.m. Sunday at its new home, Maple Grove Raceway in Mohnton, Berks County. It's the first Fallfest to be held outside of Lancaster County. The event began in Long's Park and later moved to Overlook Community Campus in Manheim Township.
Rich Creeger, program director and morning host on WIOV-FM, said he believes fans will be pleased with the new location.
"I think what you're going to see is there's not a bad seat in the house," Creeger said. "There's no humps in the field. It's a clear sight to the stage."
He expects the new location to attract first-time attendees from Berks County, but maintained that the festival is still easily accessible to longtime Lancaster County fans, too.
"It's really only three miles over the Lancaster line, so it's not like it's in a different state," Creeger said. "It's not that far."
Here's what you need to know about the 28th annual I-105 Fallfest.
Basics
Tickets must be purchased in advance, and are available online at wiov.com. General admission is $10. VIP admission tickets, which offer a closer view of the stage, are sold out. Children 5 and under are free and do not need a ticket to sit in the general admission section. Attendees can print out their tickets or show their ticket and parking pass on their smartphones.
The stage and festival site is on a field east of the raceway on the Maple Grove property. The parking lots are just west of the raceway.
Gates to the field will open at 8 a.m. The music begins shortly after 11 a.m. and ends around 6 p.m. Fallfest is a rain- or-shine event.
Parking
The parking lots will open at 6 a.m.
Parking passes should also be purchased in advance online. General parking, a short walk from the festival site, is $10. Attendees with physical disabilities can purchase this level of pass as well, but can park in a lot closer to the festival site if a handicapped parking sign is displayed in their vehicle. A VIP parking pass is $25.
All parking is onsite this year, which is a notable shift from past years, when satellite lots and shuttle buses were necessary to accommodate the massive crowds.
Sarah Gingrich, director of communications for Maple Grove Raceway, told LNP in a previous interview that the facility can accommodate "tens of thousands."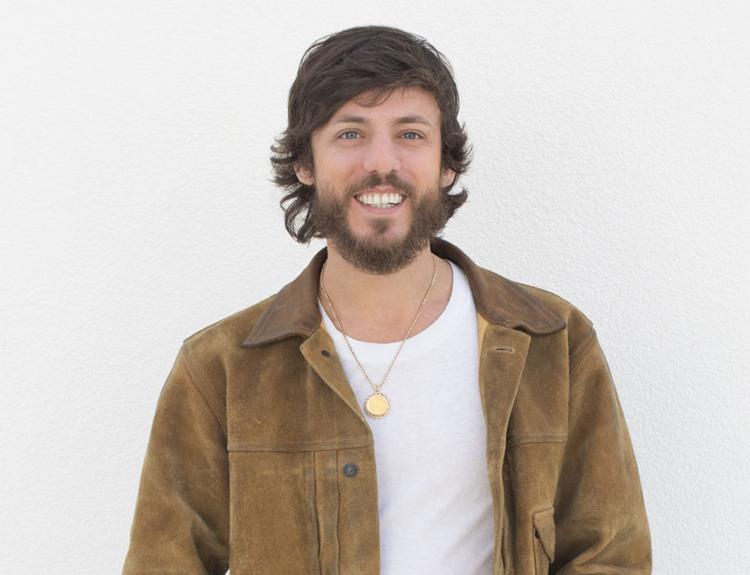 Lineup
Chris Janson will headline Fallfest. Janson co-wrote Tim McGraw's 2012 single "Truck Yeah" before releasing his debut album "Buy Me a Boat" in 2015. His third album "Real Friends," featuring the single "Good Vibes," is due out Oct. 18.
Creeger said Janson is the best live act he's ever seen.
"From the minute he comes out until the minute he closes the show, it is nonstop energy, and I love that," Creeger said. "And I love the fact that he's got these songs that you can sing along with."
Other performers include Dylan Scott, Filmore, Brandon Ratcliff and Olivia Farabaugh. Nathan Merovich, a 21-year-old musician from Dillsburg, York County, will open the show. Merovich won WIOV's Showdown in the Park, an annual competition in which budding artists compete for the opening slot at Fallfest.
"He's got a lot of confidence when he's onstage," Creeger said of Merovich. "He's got a fantastic voice."
Security
In 2017, Fallfest beefed up its security efforts in response to the mass shooting at the Route 91 Harvest Festival in Las Vegas. The shooting occurred exactly one week prior to the 2017 Fallfest. Those measures have remained in place for Fallfest ever since.
"You should not have any fears whatsoever about coming out there," Creeger said.
Large bags are not permitted at Fallfest. Any bags must not be larger than 12-by-12-by-6 inches. Other prohibited items include coolers, glass bottles, weapons, outside food and drink, professional cameras, pets, campers and RVs. Tailgating is also not permitted at Fallfest.
Extras
There will be food and beer vendors onsite at Fallfest, including Bricker's Fries, Issei Noodle, Stampede BBQ and more.
Fans who claim their spots early can catch Creeger and co-host Casey Allyn as they host a special Fallfest morning show from the broadcast booth until 10 a.m.
Artists will appear throughout the day at the Fan Zone Artist Merchandise tent, and many opening acts will be available for autographs. Other activities include the Bulls Guys' mechanical bull and a cigar area hosted by Genuine Tobacco Co.
Veterans who show their military IDs to members of the Millersville VFW have the chance to be seated in the Horst Excavating section for veterans. Other contests will be held throughout the day.
"I think it's just going to be perfect weather and a perfect atmosphere for a great, family fun event at this year's I-105 Fallfest," Creeger said.